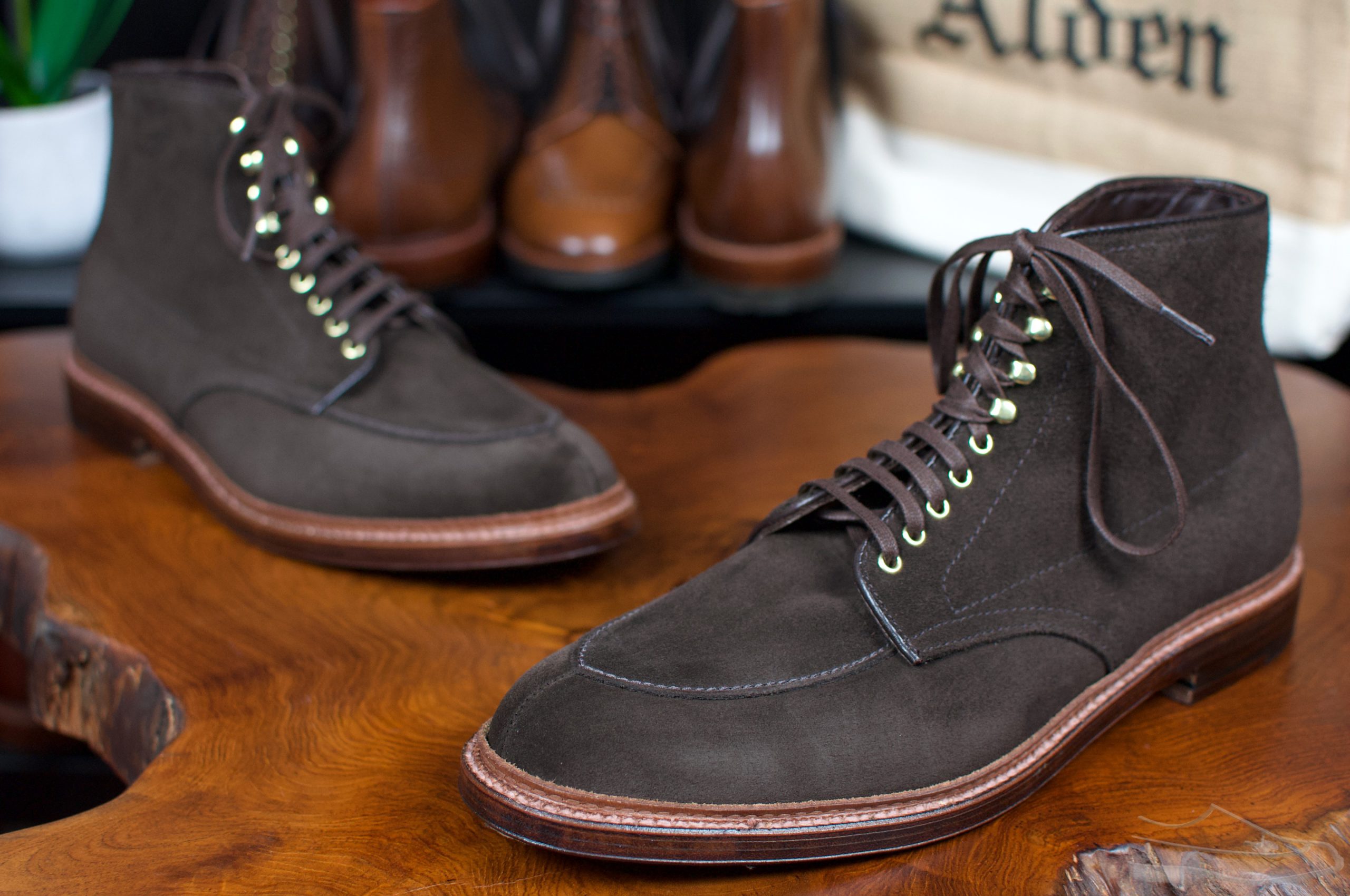 Alden Choco Suede V-Tip Boots
One of my long standing favorite pair of boots have been my Choco Suede Tanker Boots that I got many years ago from Alden Madison. There is just something special about that model, between the color of the suede and the Tanker Boot design. When I saw these V-Tip Boots, it was love at first sight. The model just resonated with me, perhaps because of my affinity for my Choco Tankers or my love for my Ravello V-Tip Boots that Yenni made me several years back, they just spoke to me. A little while longer and they are on their way down the I-5 from Seattle to me in San Diego!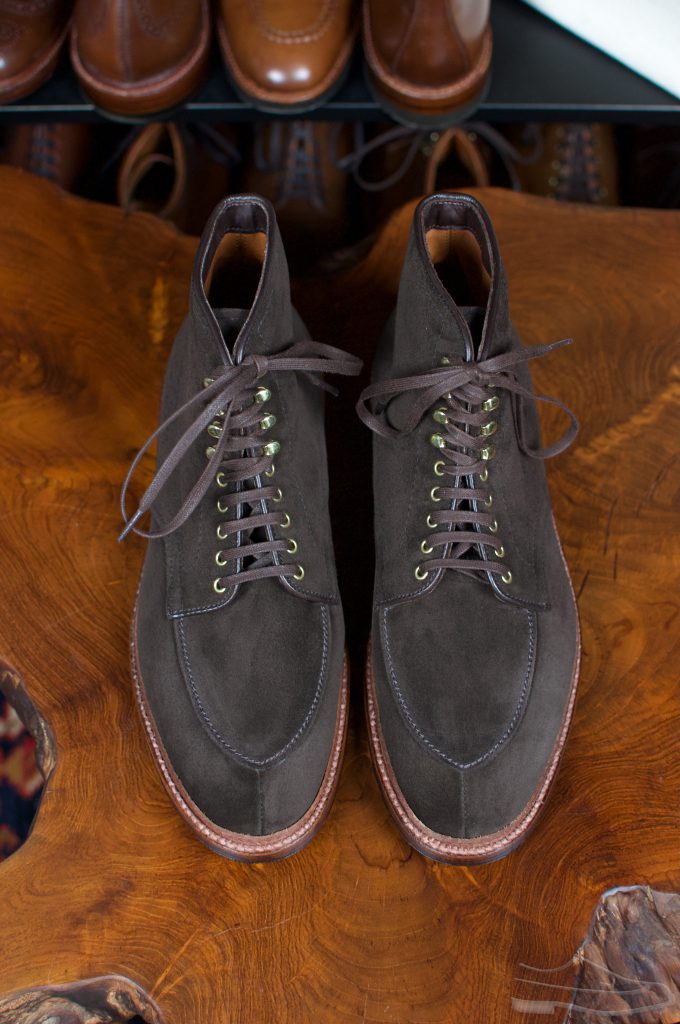 These Chocolate Suede V-Tip Boots are a close relative to the aforementioned Choco Tankers. These Boots were made by Brick+Mortar and are just stunners. They feature Alden's rich Chocolate Suede and has been adorned with Brass Hardware including Speed Hooks, for easier access. These V-Tips were outfitted with 360 degree pre-stitched reverse welts and feature the always desired Antique Edge dressing. These Boots feature Alden's homemade Double Waterlock outsoles for superior comfort and performance. Overall, these Choco V-Tips are a great design that will give their Choco Tankers a run for their money!
More pictures are featured below including some side-by-sides with their B+M Ravello and Choco Tanker brothers.
Here they are next to their B+M Ravello Shell Cordovan brethren.
And here they are next to their Choco Suede Tanker counterparts.