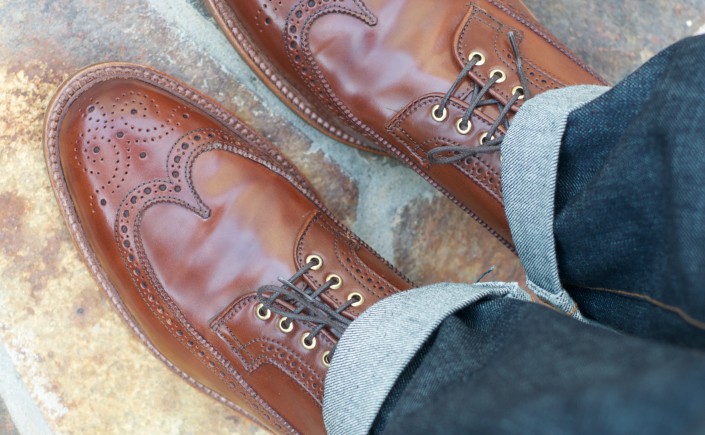 Alden "Brassvello" LWB
I wanted to start off my blog by highlighting my favorite pair of Alden's within my collection to date. That would be what I now call my "Brassvello" LWB. It is essentially the traditional Ravello LWB, but has the addition of the agatine brass eyelets. Between the eyelets, the antique edging, and the amazing Ravello color on this model, it is just one exceptional piece of footwear that I absolutely love!
This particular model was a special make-up for the Ludlow JCrew Shop in New York City and was only made once. I manage to purchase this particular pair from a good friend who managed to get them from the store directly. Alright, enough with the talking, here are some pictures!
Model: Alden Ravello Longwing Blucher with Brass Eyelets
Retailer: JCrew
Last: Barrie