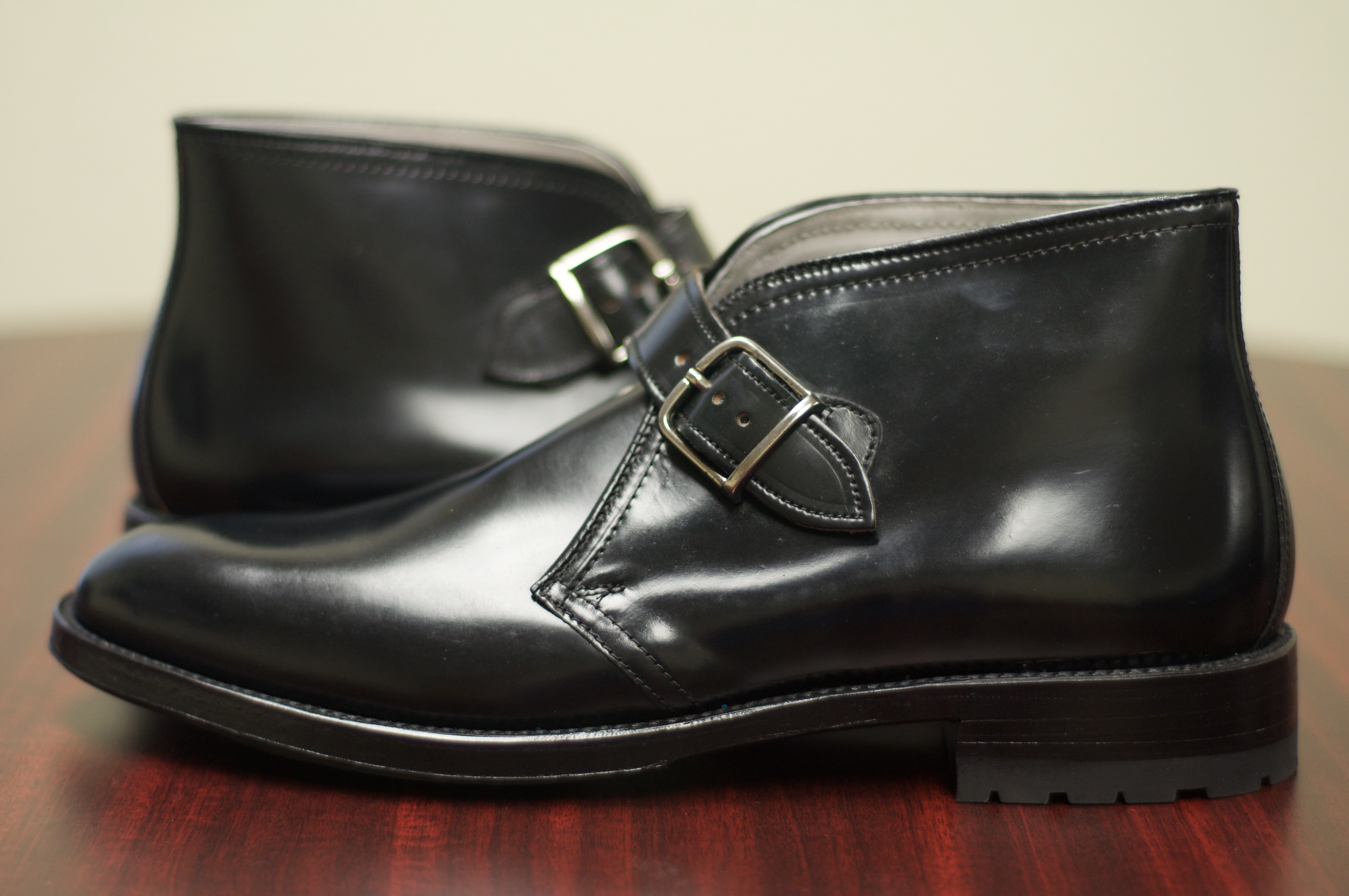 Alden Black Shell Cordovan George Boot
The George Boot is not a commonly encountered Alden. It is almost the marriage between Alden's Single Monk Strap and their Chukka Boot. The combination is actually a pretty cool looking makeup offering a bit more ankle support that the Chukka Boot affords, but  with the slip-on monk convenience of a Monk Strap. It is an appealing looking Chukka Boot, that takes its beauty from its simple, yet elegant shape.
Unlike the traditional Chukka Boot, which is made around the Barrie Last, the George Boot is typically made around the much sleeker, Aberdeen Last. This particular George Boot is from my friends at Alden of New York (Madison) and features the Commando Sole, but it is also available from TheShoeMart with a Leather Sole. For the King of George Boots, you should definitely check out Alden of Carmel's vintage Whiskey Shell Cordovan George Boot.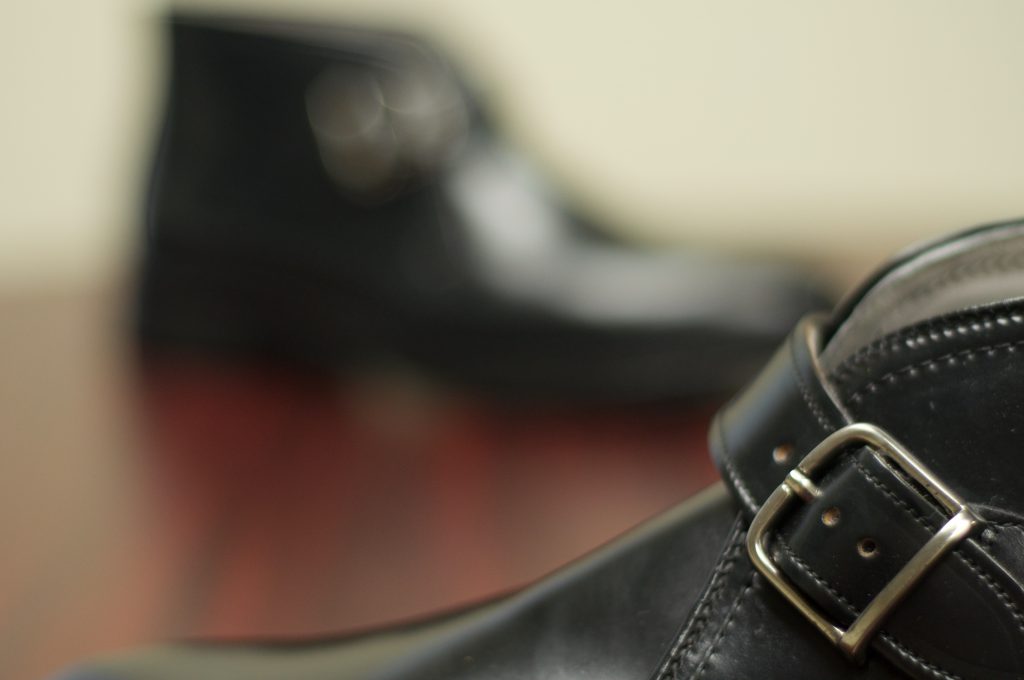 More pictures available after the break…