Whats in a Last? The Soul of the Shoe.
Most people would not even know what a shoe Last is. That it is the form that a higher end shoe is made around. But the Last makes a very significant contribution to the look and feel of the shoe.
Behind the actual pattern and material, I would say that the Last is the third largest contributor to the shoes look and vibe of the shoe.
It is extremely important to pair the Last up with the design of the shoe that you are making. The combination of the Last with a few other cosmetic differences (like changing from Black to Antique Edges) can quickly convert a design perfect for suits and the boardroom to a casual, denim only design. That and the fact that it is not an external element of the shoe is why I thought that calling it the Soul was a very befitting name.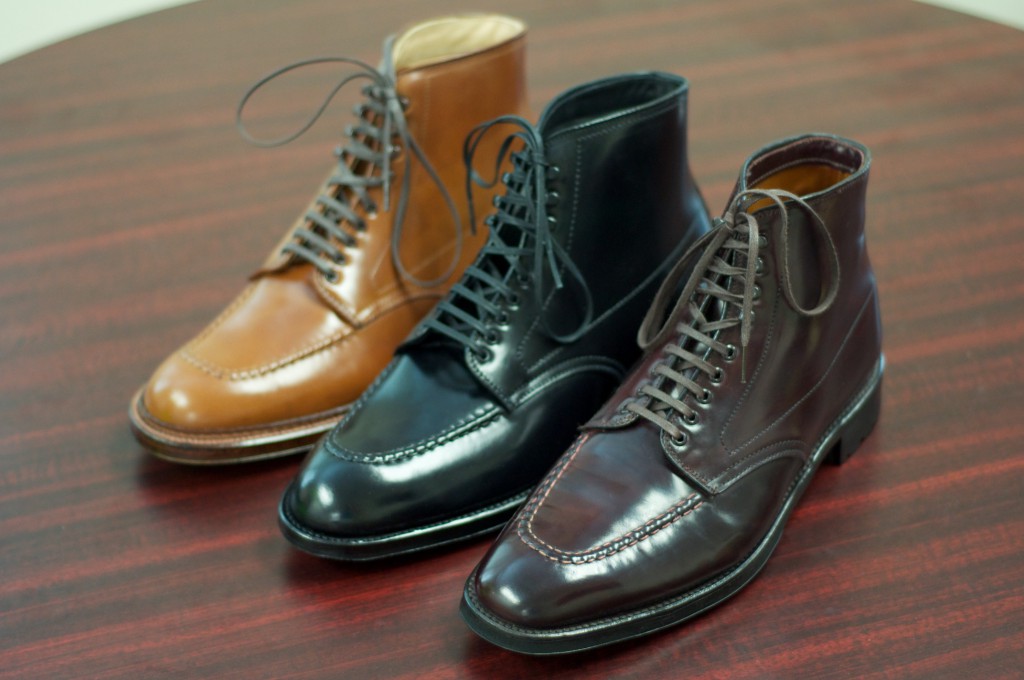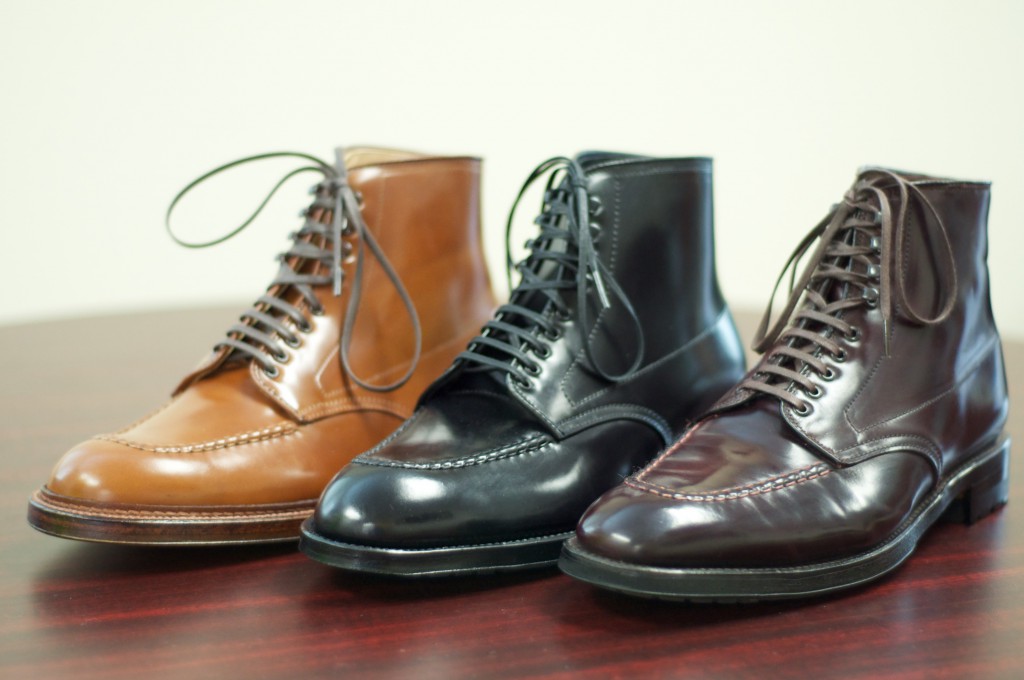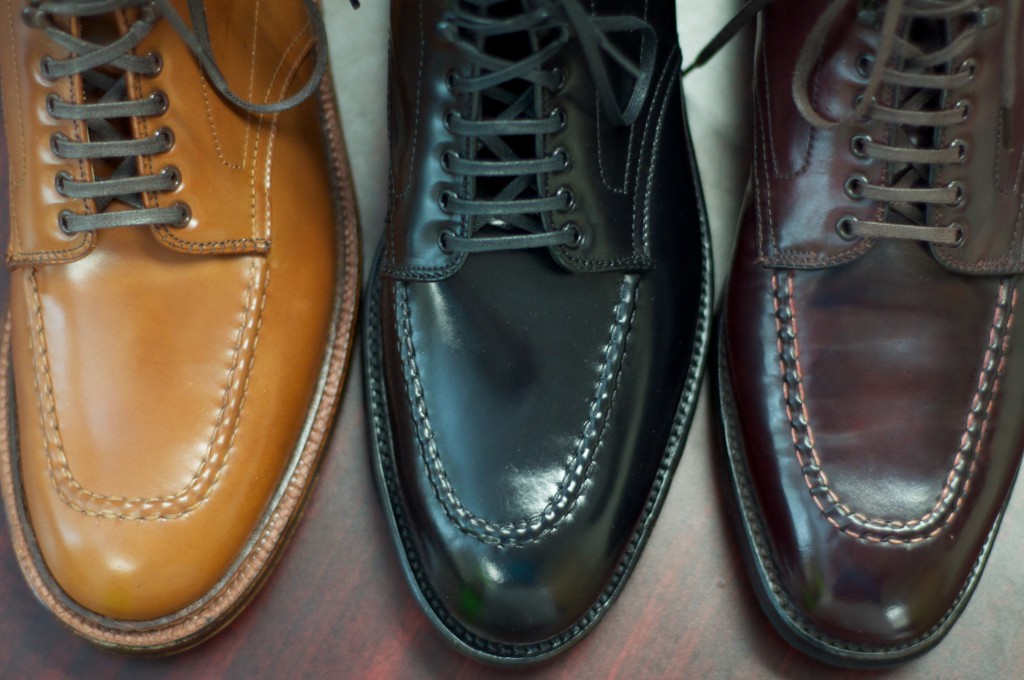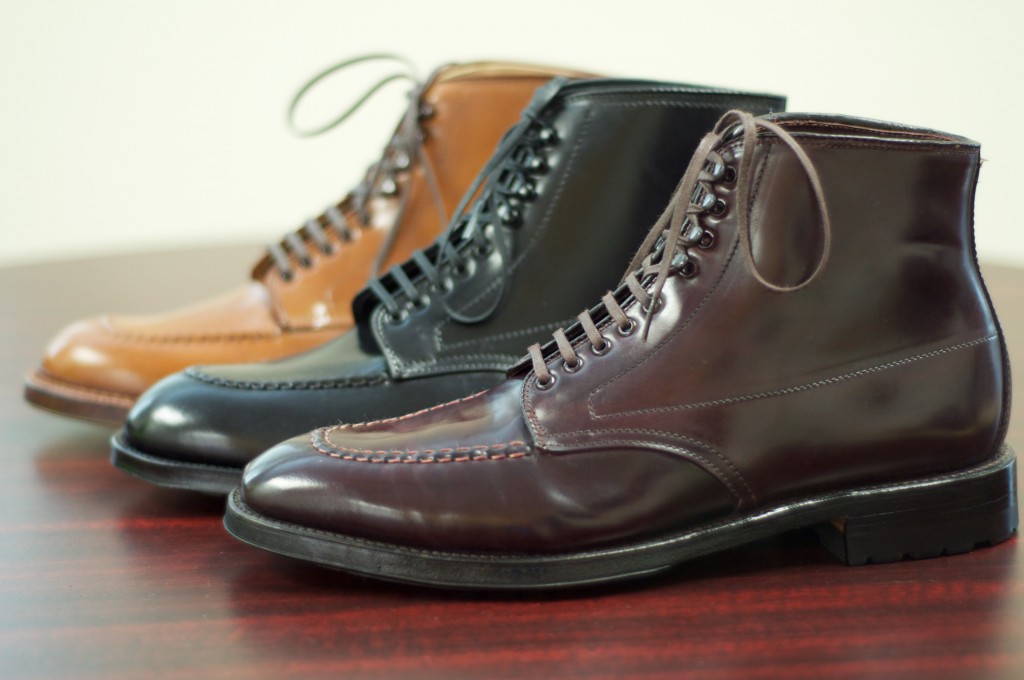 The images above shows three different Alden Boots all with the "Indy" Mocc Toe pattern, but they each have a different level of formality associated with them.
The left most boot, is the made on the traditional Indy last, the Trubalance Last. The Trubalance last was designed for the workboot type of model and is supposed to provide a lot of all-day comfort by having a more sturdy or stable base. It features an extremely generous toe box and even in the above 10.5B narrower size, it is still a very wide platform.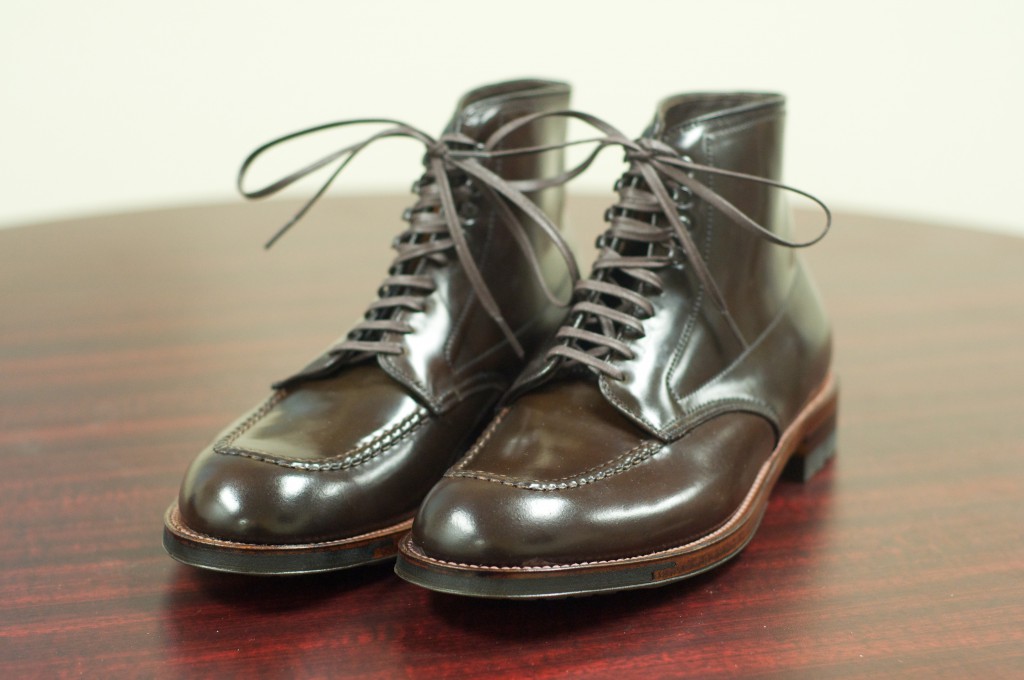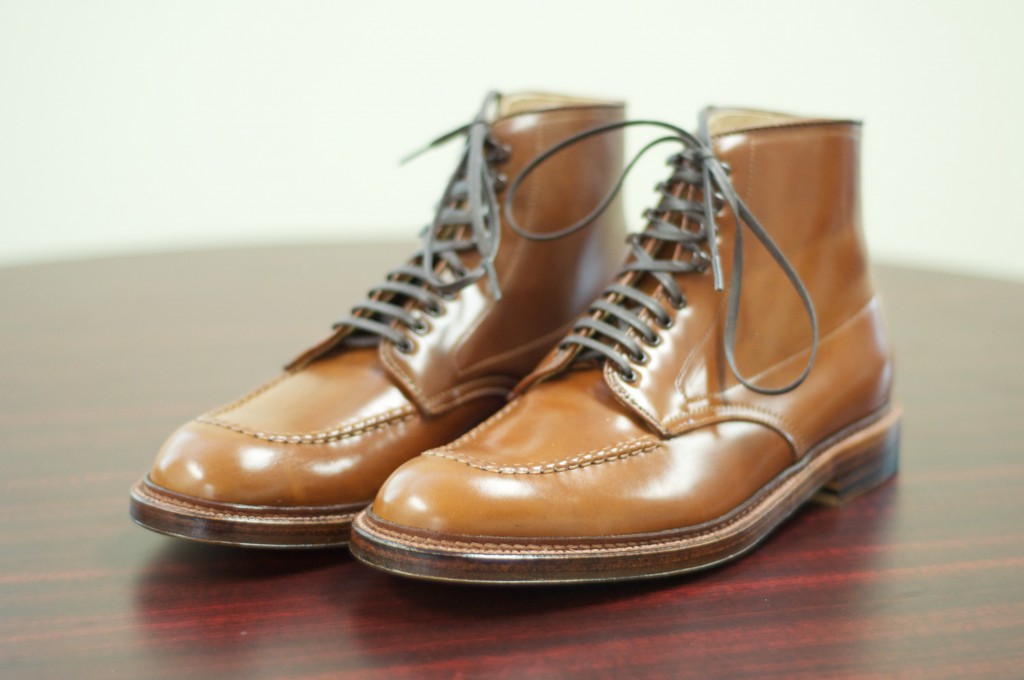 The center boot, is made over the Grant Last. The Grant Last was designed to be a more formal Last and is definitely much sleeker, but still features a rounded toe. It provides an interesting compromise in the area of formality and definitely makes the boot feel much less work and some more business.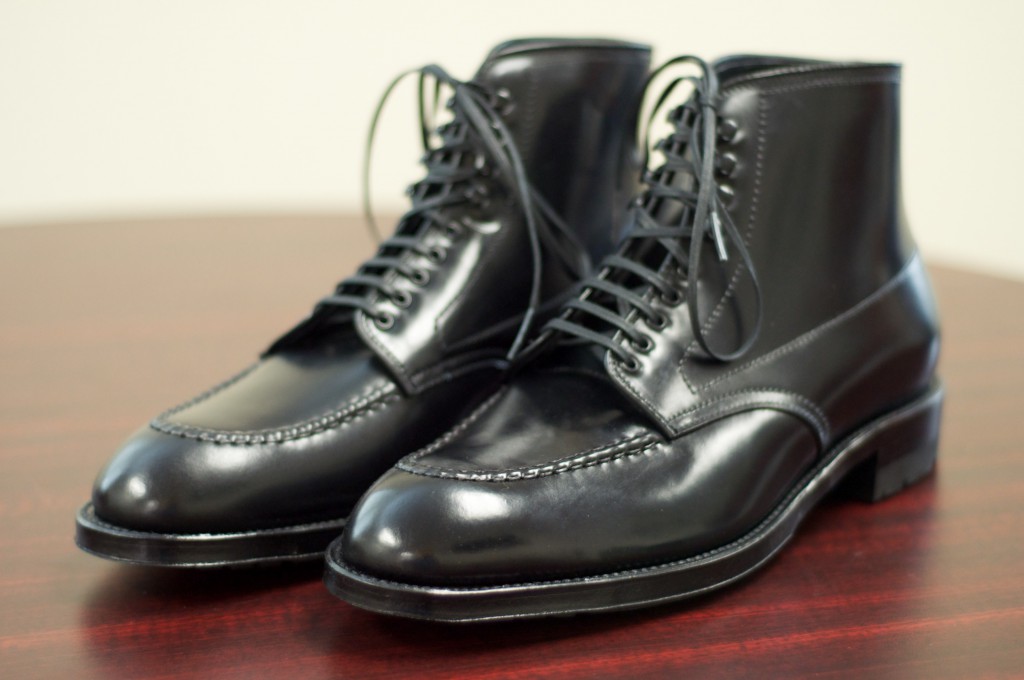 The right most boot, is made around the Plaza Last. In my opinion, the Plaza Last is the most formal of Alden's Lasts and has a more tapered and squared off toe. This really made it feel much like a business worthy boot.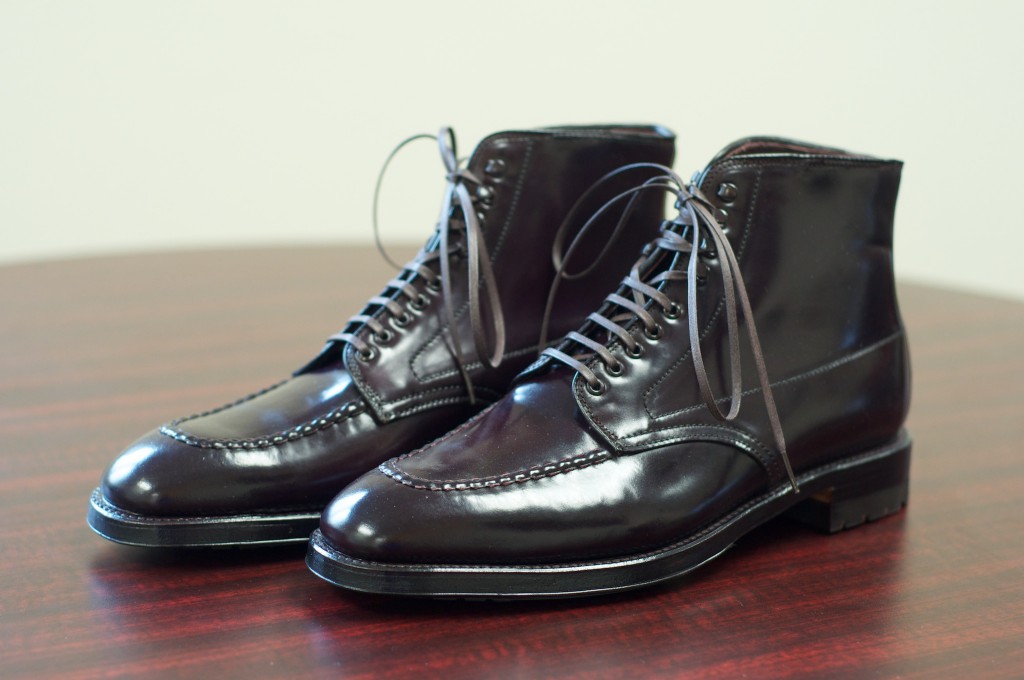 Another example of the impact of the last can be seen with the Alden 974 versus the Alden x Brooks Brothers Wingtip Balmorals.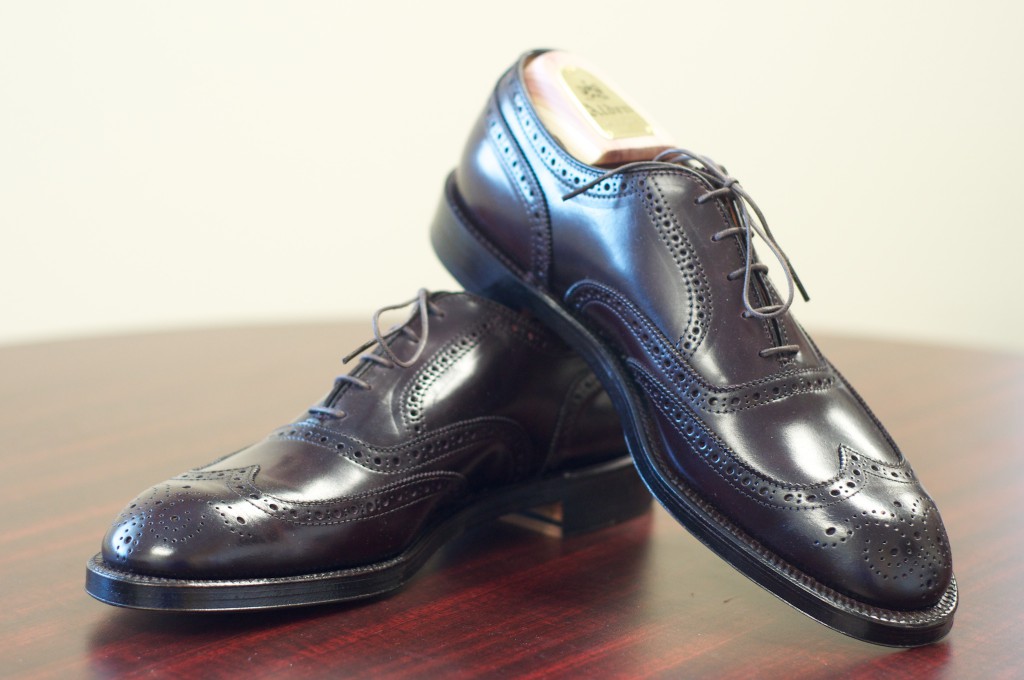 This picture is the Alden classic 974 wingtip balmoral. It is made around the sparingly used Tremont Last.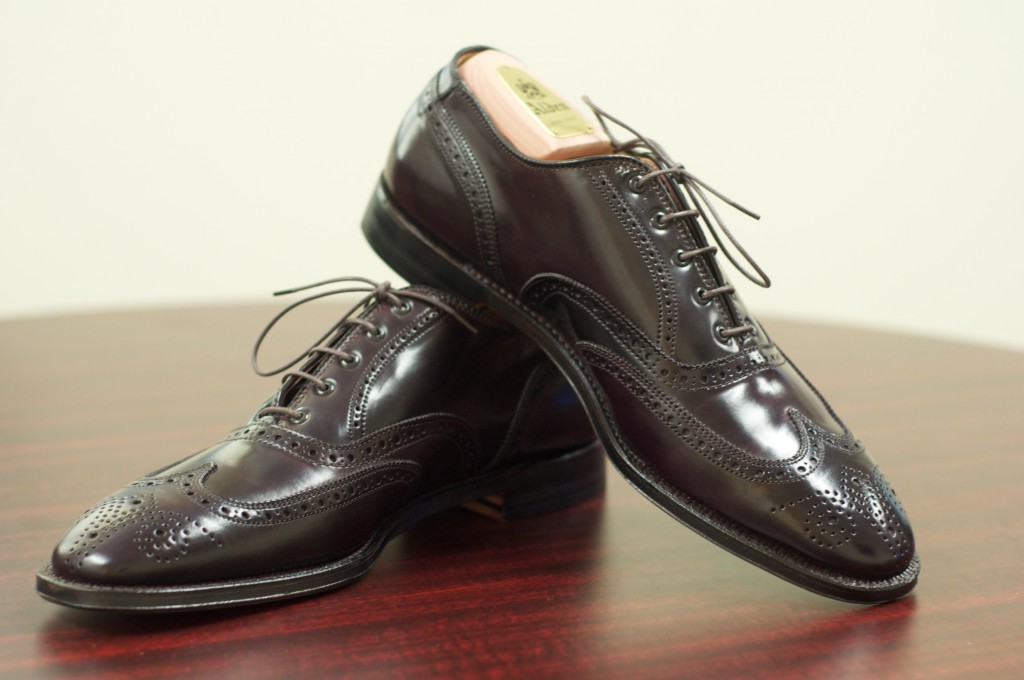 This picture is the Alden x Brooks Brothers wingtip balmoral and is around the M-75 Last, which is based upon the Plaza Last.
The Plaza Lasted version to me looks like a more formal balmoral due to the shape of the shoe. The pairing of the exposed matching eyelets are an interesting twist of formality contrast
-Mike