Welcome to New York
I have now had the opportunity to travel to New York City a few times of the past 12 months and thought that a post on visiting the various Alden and higher end shoe stores would be fun! New York City is a beautiful city with many tourist attractions, but I have been there and done all of those. You can get a great guide for visiting New York City, including visiting the Statue of Liberty, the World Trade Center, Staten Island from a wide variety of sources. Here I am going to focus on shoes and add in some places I like to grab food (good places close to the shoe stores of course, to keep you focused and fed).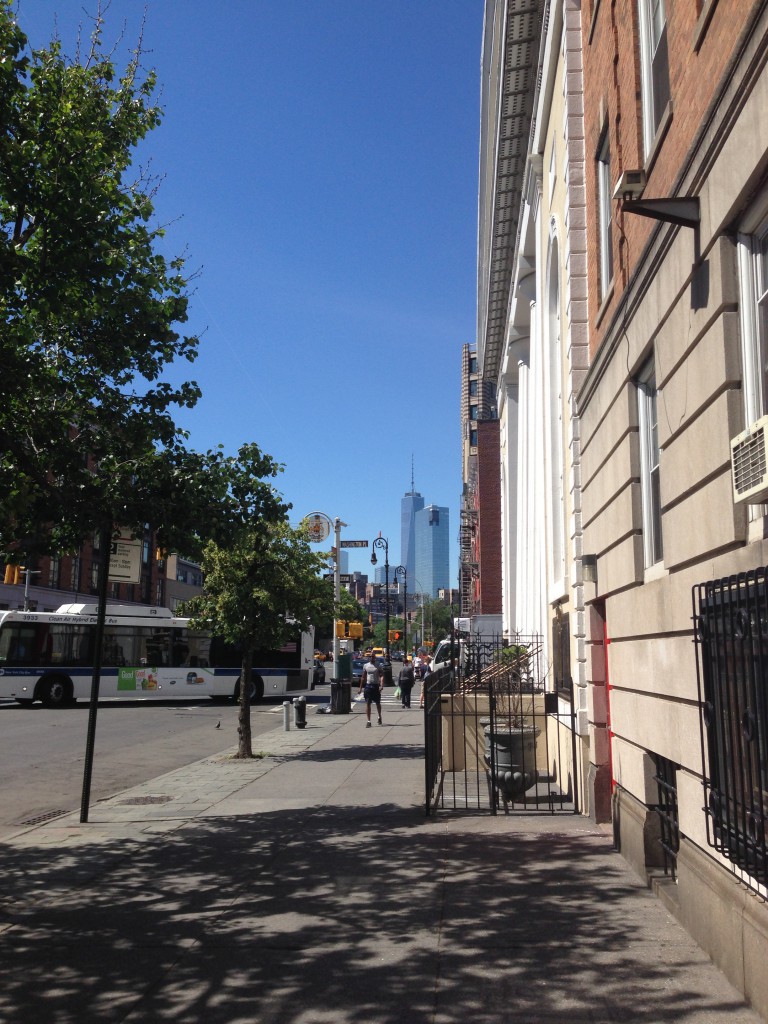 This was from a spring day in midtown near Leffot.
Due to my personal circumstances, I typically do not stay in downtown New York City, but instead stay upstate. I like to ride the Metro North train into New York, which drops you off at Grand Central Terminal. Fortunately, two fantastic shops are located right there, Alden of New York (Madison) and the Brooks Brothers flagship store.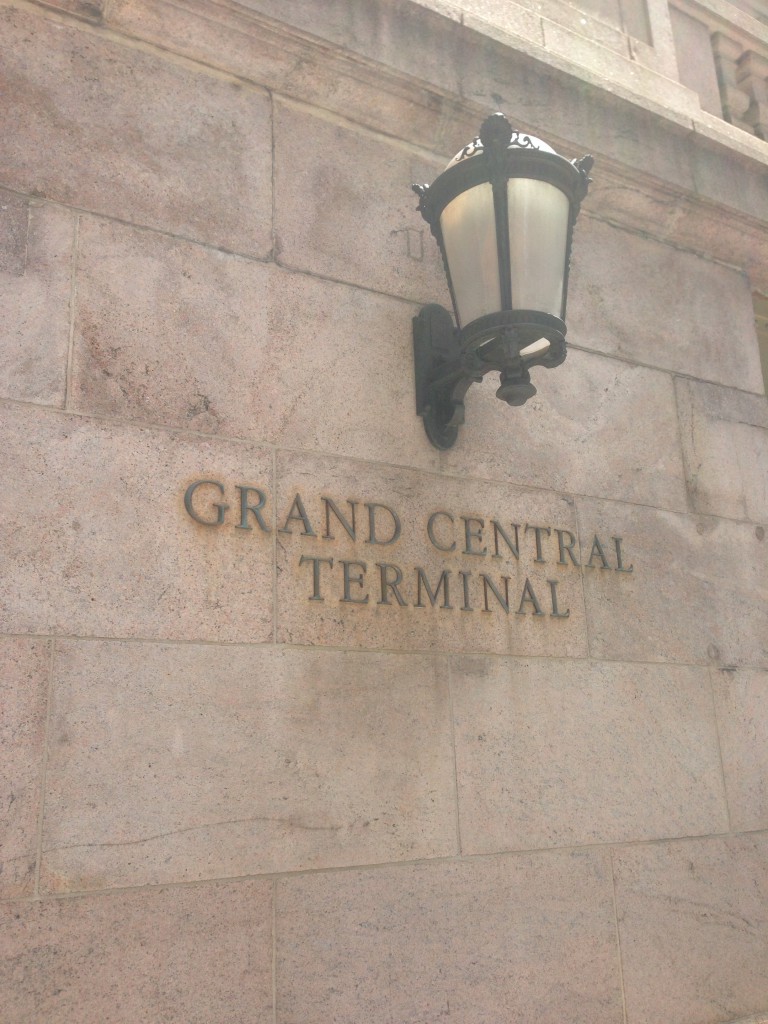 From a purely Alden perspective. It is pretty much impossible to beat Alden Madison. They have a crazy selection of boots, shoes, and loafers from calf, CXL, suede, and of course Shell Cordovan (as their window states). I have always met either Anthony or Curtis in the shop and the first trip to the store, I got extremely lucky and found a Whiskey Full-Strap Loafer just sitting on the shelf in my size. They cary all of the stock models and special store makeups.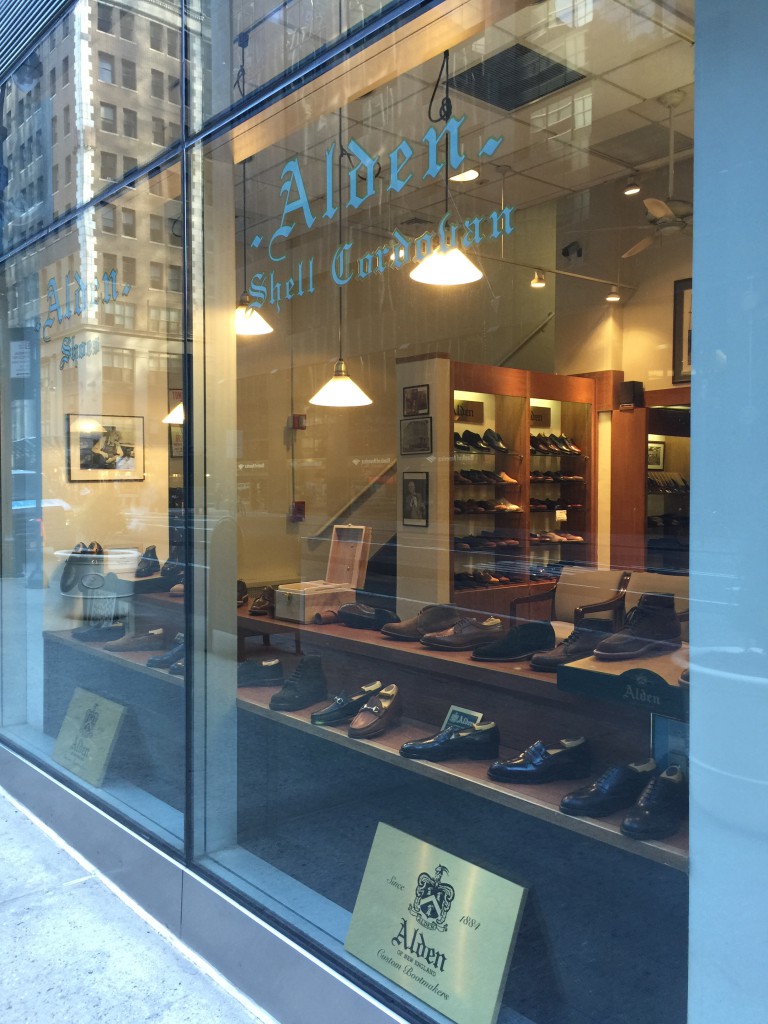 Literally, right across the street from Alden Madison is the Brooks Brothers flagship store. They have the entire selection of the Alden for Brooks Brothers shoes in store, including their Shell Cordovan offerings. Its also a multi-story store with floors dedicated to shirts, sportswear, and suits. The important shoe section, is on the ground floor. Pictured below is the floor model of their Unlined Color 8 LHS. It has half the outsole missing to show off the construction including the steel shank and cork lining. I probably wouldn't purchase this exact pair.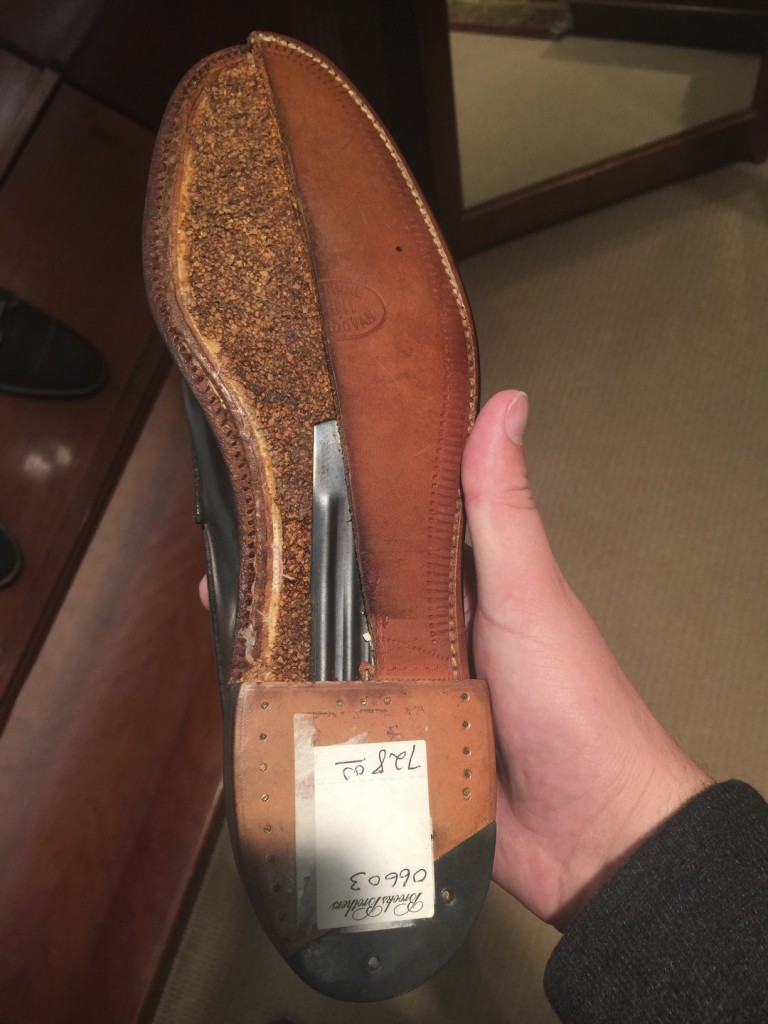 After visiting Brooks Brothers and Madison, you can go really two routes, you can go downtown towards Leffot or head over time the Central Park area to visit CitiShoes. For this post, I am going to go through the midtown area first.
Before or after visiting Leffot, I highly recommend visiting Keste Pizza. It was recommended by a good friend, a New Yorker, and it is just two blocks from Leffot. When I mentioned to Che that I was going to go to Keste after, her eyes lit up. If you follow my Little Chef Blog, you would know that I LOVE pizza. I particularly love Neapolitan Pizza and that is Keste's wheelhouse. There is something special about a nicely fired Neapolitan Pizza.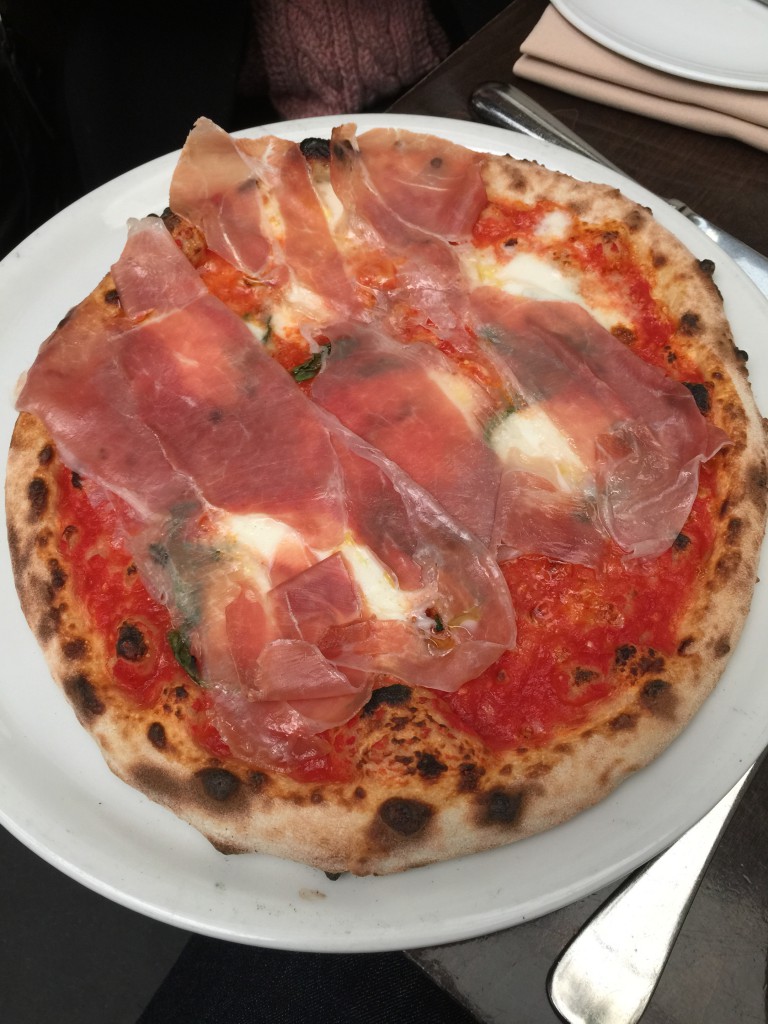 Now that I have taken care of my pizza craving, its time to head over to Leffot. Leffot is a different animal from Alden Madison. They have a much leaner collection of Aldens and they do not carry the stock or catalogue models, but they carry a nice selection of special Alden x Leffot makeups. Many of which are hard to beat.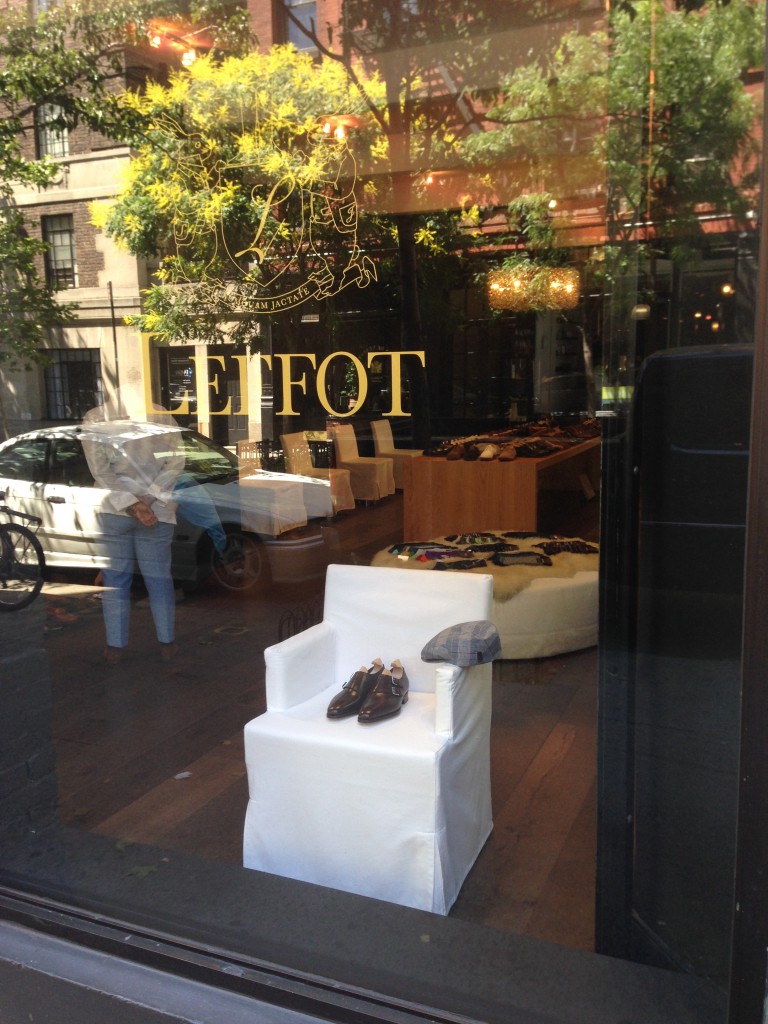 You can see some of the interior of Leffot here. It is very clean, elegant and minimalistic. It is dominated by a large table with shoes eloquently laid out on it. Its a very sheik and well done store. It definitely fits their overall vibe.
My normal next stop after going to Leffot would be Epaulet. Epaulet has a store in both Brooklyn and Manhattan. Due to time constraints (and due to the fact that most of my trips are on Saturdays and Mike, the proprietor of Epaulet is usually at the Manhattan store on Saturdays), I have always gone to the Manhattan store. Epaulet is self-admittedly more of a Haberdashery as opposed to a straight up shoe store and I love their shirts from Individualized, Rivet Chinos and Walt Trousers. They are terrific compliments to your Aldens, especially for casual to business casual attire. Back to Alden, Epaulet is very similar to Leffot. They are what I would consider to be a "fashion leader", pushing more trendy designs, such as combining tradition with casual.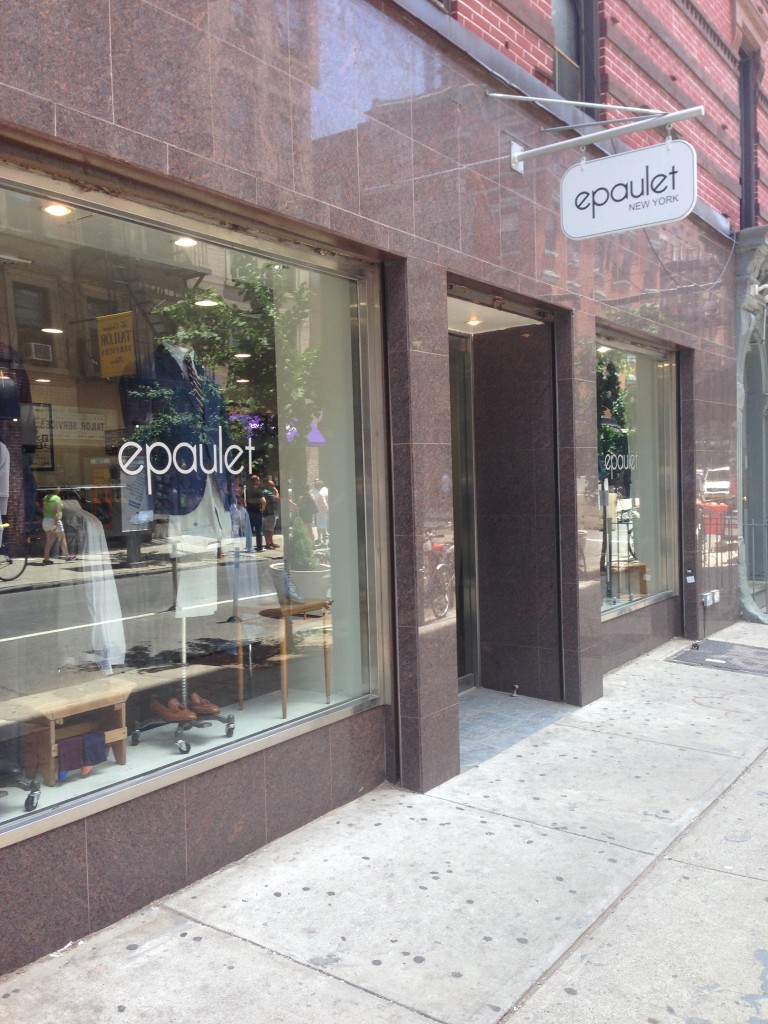 When I went to Epaulet, they admittedly didn't have a ton of Alden's in stock, but I regardless would recommend it as a stop. Across the street from Epaulet is Selvedge as well, if you are into Denim.
Two blocks away from the Manhattan Epaulet Store is a world famous delicatessen named Katz's Deli. It is well known for two things; its amazing Pastrami Sandwich, that is has been serving for just 4 years less than Alden has been making shoes, and a particular scene from When Harry Met Sally.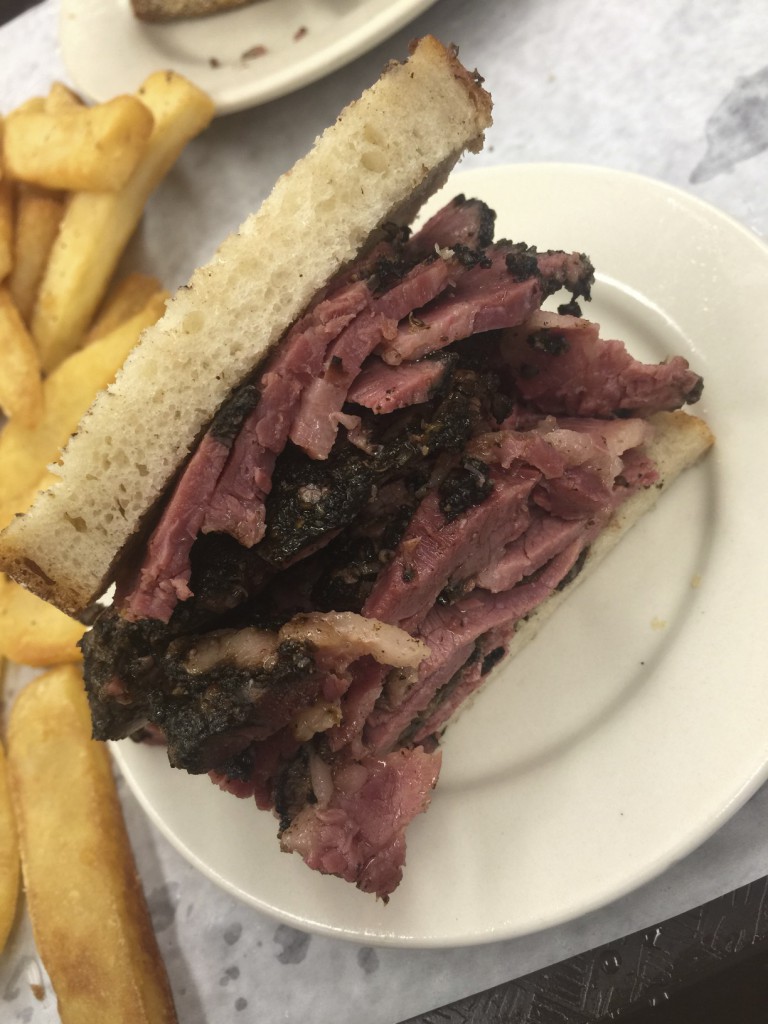 My plain Pastrami Sandwich. The Pastrami is delicious. Enough said.
When waltzing around New York City, I recommend wearing a very comfortable shoe or boot as it involves a lot of walking. I decided to rock my Color #4 Wingtip Boots.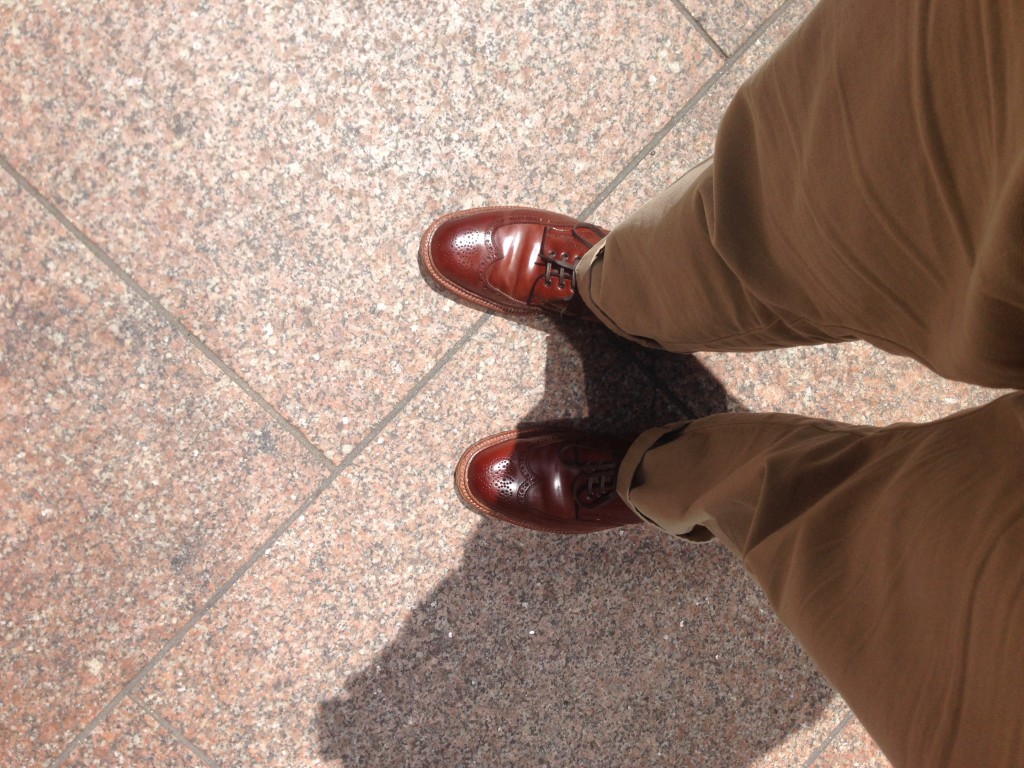 There is a very untraditional and unique JCrew store in New York City. Its the "Liquor Store". It was in-fact, previously an actual Liquor Store and when you enter, one of the most prominent features is the old bar that they have integrated into the store as the checkout counter. Its a really cool and unique store and definitely not what I expected out of JCrew. They also had about 10-15 Alden designs in stock, most on the casual side, such as Indy boots. Frankly, visiting the "Liquor Store" is a cool experience, but for the best Alden shopping experience, you will want to head to the JCrew "Ludlow" Shop. That is where the beloved Brassvello LWB magically appeared.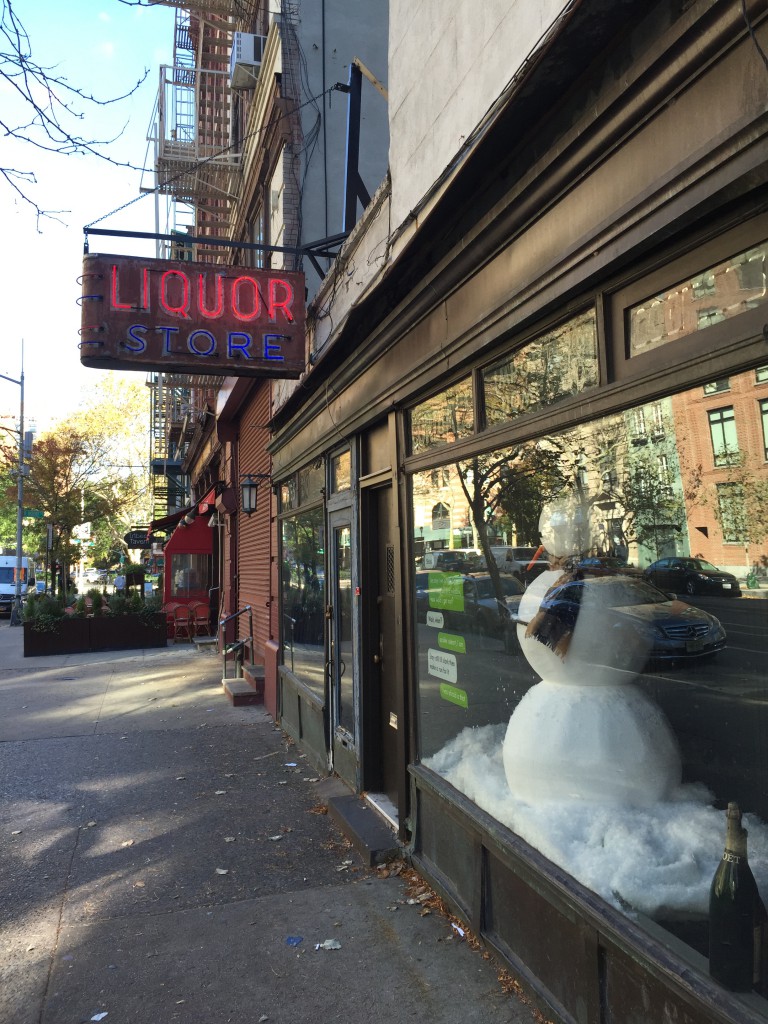 Probably the most under appreciated store in New York City (may I parallel it to Black Shell Cordovan?) most certainly have to be CitiShoes. CitiShoes is located off of Park Avenue Its 1 Avenue down and 12 Blocks away from Alden Madison, so its not a too bad of a walk. CitiShoes stocks a few higher end brands of shoes, Allen Edmonds, Church's, Edward Green, and of course Alden. They have a wide variety of shoes, boots and loafers in stock. One of my favorite Alpine Grain models is what I call the CitiTanker. They have usually had a few Whiskey and Cigar models in stock when I visited the store.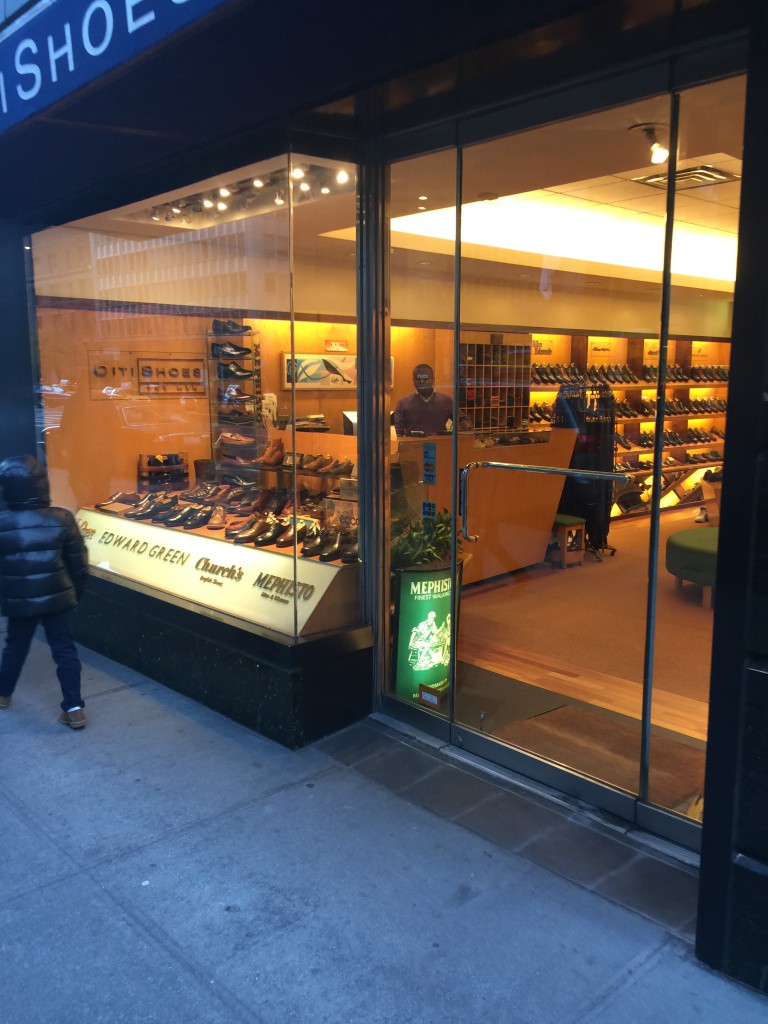 There are a few other shoe stores in New York City, including Barney's New York, Eneslow – The Foot Comfort Center, and Moulded Shoe.
The route that I took and recommend is as follows:
Alden Madison
Brooks Brothers
CitiShoes
Lunch by Leffot
Leffot
Epaulet
Selvedge
Katz's Deli
I hope that you enjoyed your virtual or real trip to New York City!
Not to far from New York City is TheShoeMart. Its about an hour north of the Big Apple in Norwalk, Connecticut. TheShoeMart is a fantastic shop. It's biggest claim to fame is that they manage the Seconds inventory for Alden. Those are shoes made by Alden, but do not pass inspection for being of perfect quality for some reason or another. Experience with Alden Seconds, as well as their Firsts, is that your experience will vary. Typically the "Flaw" that makes them Seconds, is very subtle or unnoticeable, but it can occasionally be nothing or something overt. Besides the Factory Seconds, TheShoeMart has one of the most varied inventory of Alden Shoes. Frankly for just browsing Alden Shoes in general, TheShoeMart.com is probably one of my favorite sites for looking up models or specifications such as Lasts. They also have very great photos of all their shoes. They also have a wide variety of models that they make in Exotic Shell Cordovan leathers, such as the Ravello Norwegian Split-Toe Boot, and the Zapatka's are a pleasure to work with.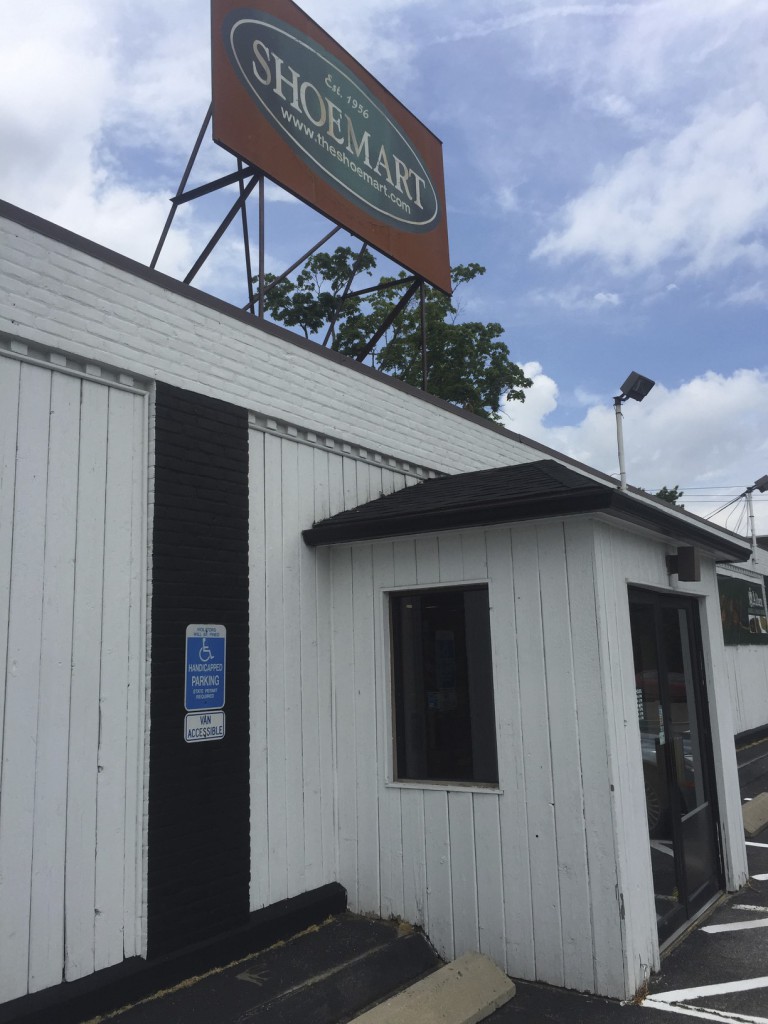 Here is an example of a Second at TheShoeMart. This is a Whiskey PTB with exposed Brass Eyelets (normally model number 99051). They were a superb deal at $499.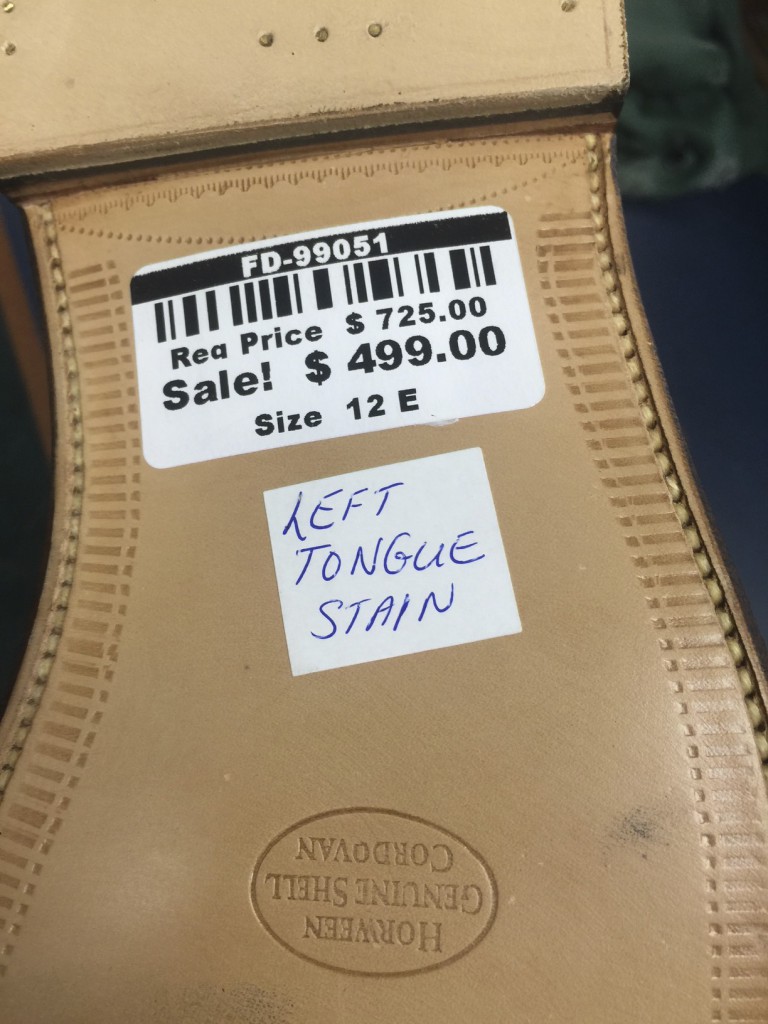 One other stop if you are in the area would have to be the Alden Factory sign. The factory is about 3 hours away from New York City or 2 hours from TheShoeMart and if you are heading up to Boston, its not too far out of your way. Frankly, I did not even bother to go into the lot, as it is a production facility and not a tourist attraction, and I don't need to waste their time. But, there is something fun about seeing where our beloved footwear is made.