The Citi Tanker
One of the Alden classic boots has become the "Tanker" Boot. The Tanker Boot refers specifically to a Norwegian Split Toe (NST) Boot made around the Barrie Last. Why it is called the Tanker for sure, I am not sure, but its probably because its one heft boot. I must admit that most of my collection is Shell Cordovan as I really like the look and durability of the leather. But I had to make at least one dive into Alpine Grain and when I saw these, with the beautiful Brass Eyelets, I knew this was it.
This particular model was made by CitiShoes in New York City and is to date my favorite use of Alpine Grain leather. I really liked the combination of the Alpine Grain Leather, the Commando Sole, and the exposed Brass Eyelets. The  I am fortunate enough that they were willing to make this for me in my narrow width. Plus one perk of buying from CitiShoes, is that all of their shoes come with a complimentary shoe tree!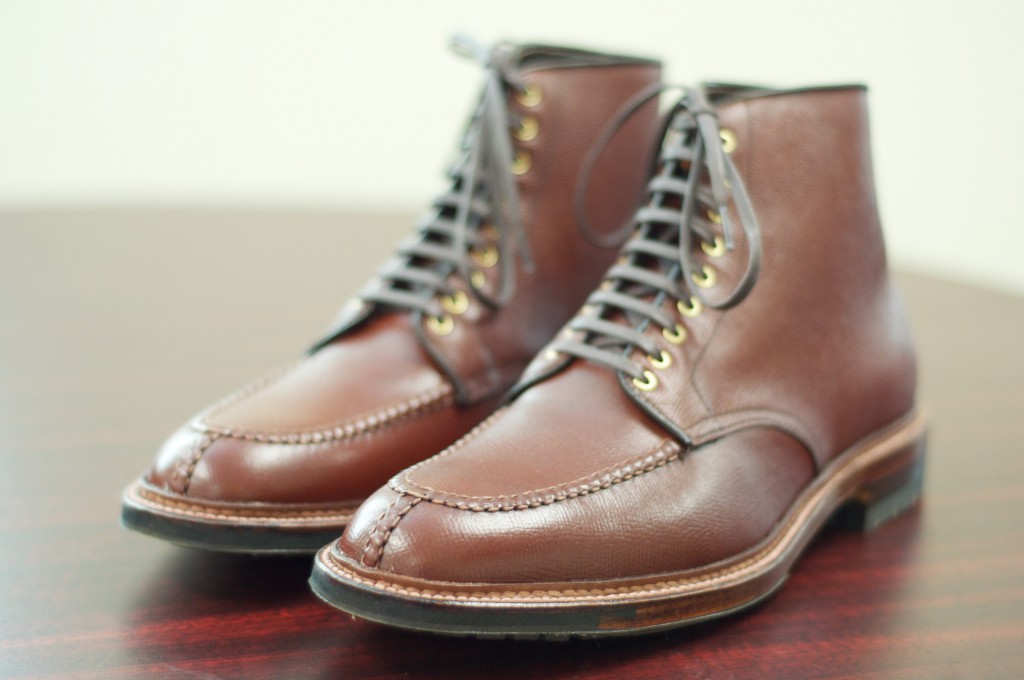 Plenty more pictures after the break!