The "20/20" Shoe (Color #2 Longwing Blucher)
So, you have been selling Alden Shoes as an Alden exclusive retailer now for 20 years, how do you capture this monumental occasion? Well, Adam Knott of Alden of Carmel shot for the stars and came up with one of the most unforgettable makeups in Alden's history. To commemorate his twentieth anniversary, he had Alden make twenty pairs of shoes (twenty pairs for twenty years). This special "20/20" shoe was designed to be a casual Longwing Blucher made of Alden's Color #2 "Pinot" Shell Cordovan.
To complete this casual look, Adam had the shoe made on the Barrie Last using never seen before Color #2 "Pinot" Shell Cordovan. He ensured that the factory kept the finishing of the Shell Cordovan matte or low-gloss. He paired this up with a welt and sole edge that was natural, unstained leather. The sole is a single, thick, oiled outsole, sometimes referred to as the 1 1/2 sole.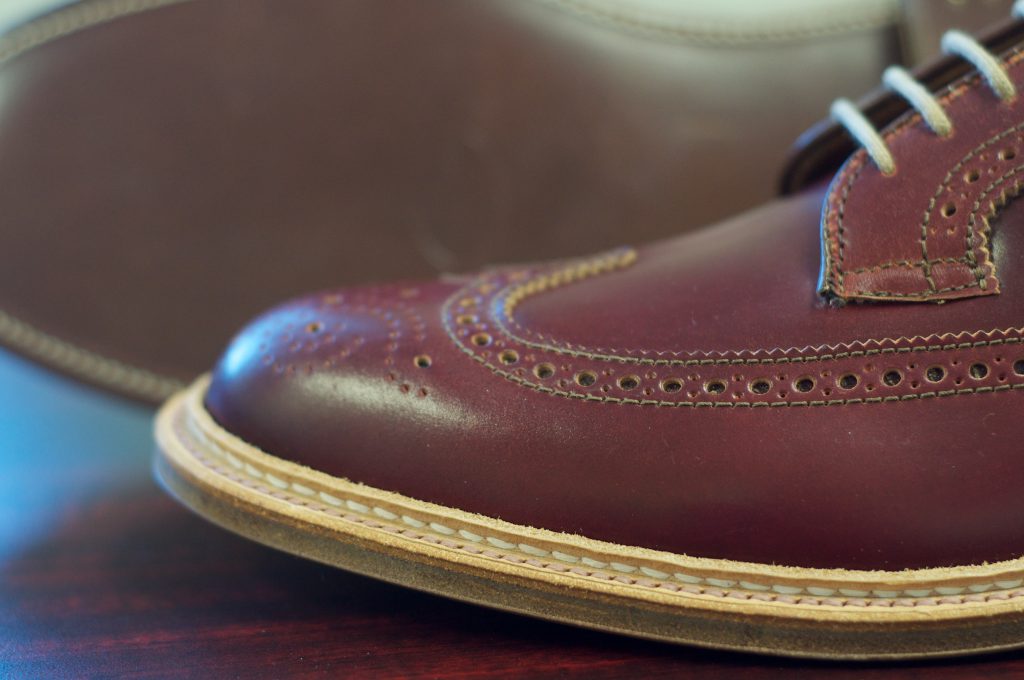 Each shoe, featured a special interior heel pad, which has been made only for these twenty pairs of shoes. The heel pad, shown below, is the first heel pad to sport the Alden of Carmel name.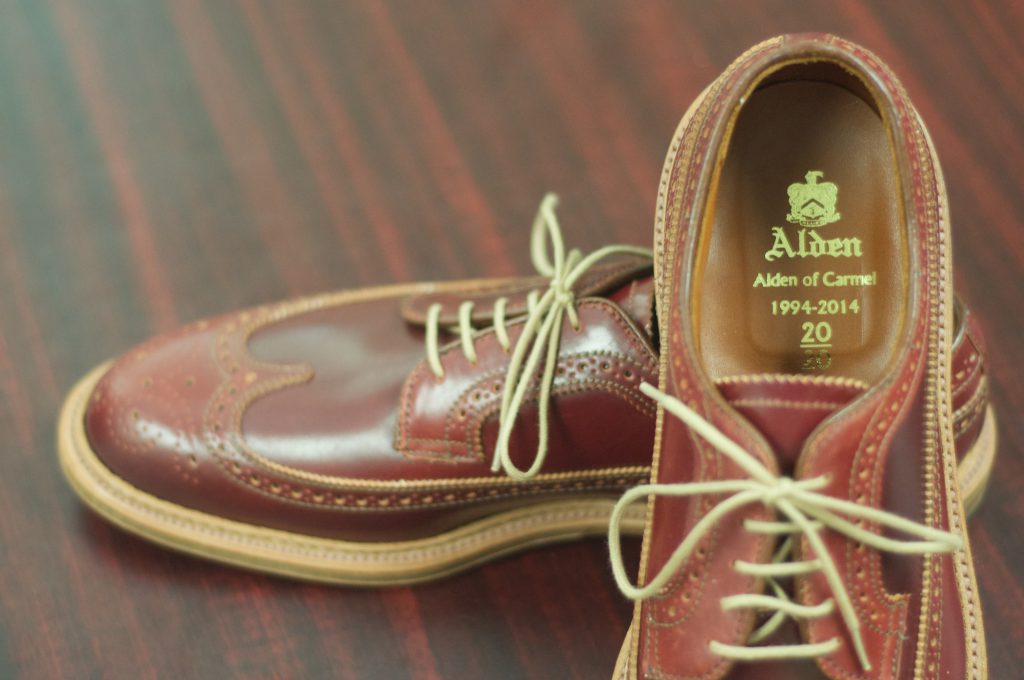 These shoes were completed and delivered in April of 2014 and is the first of only two batches of Color #2 Shell Cordovan ever made (as of the end of 2017), to my knowledge. The other pair being the Leisure Hand-sewn made of Tassels of Hong Kong's 8th Anniversary.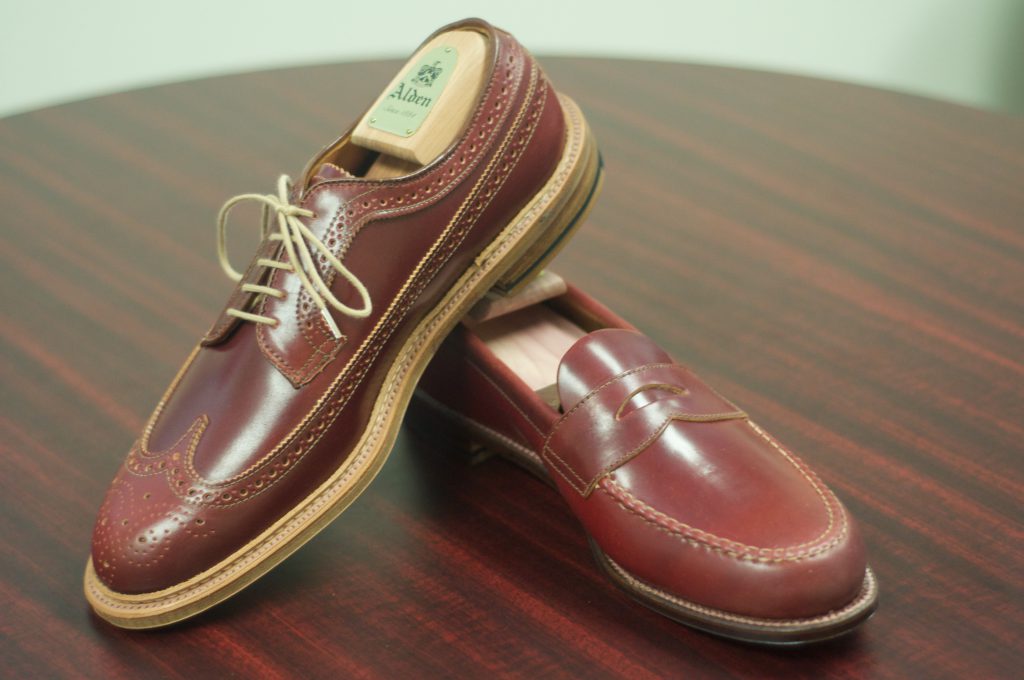 Additional pictures are available after the break.
Hard to beat the 2 x 2 photo, with two pairs of these Color #2 LWBs in front of the San Diego skyline.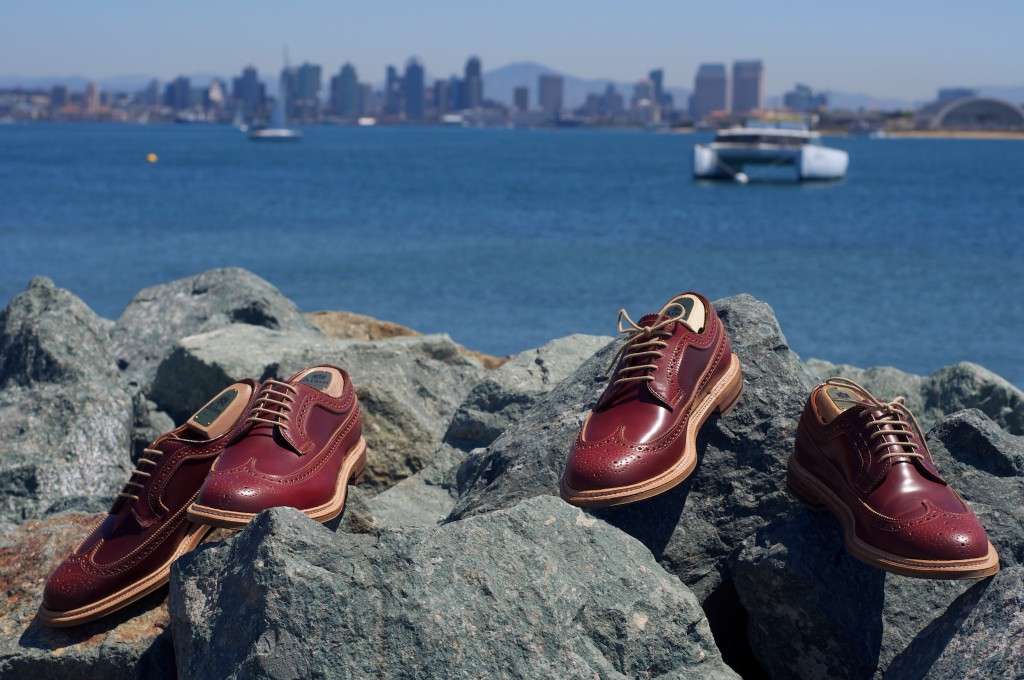 Standard portrait pictures…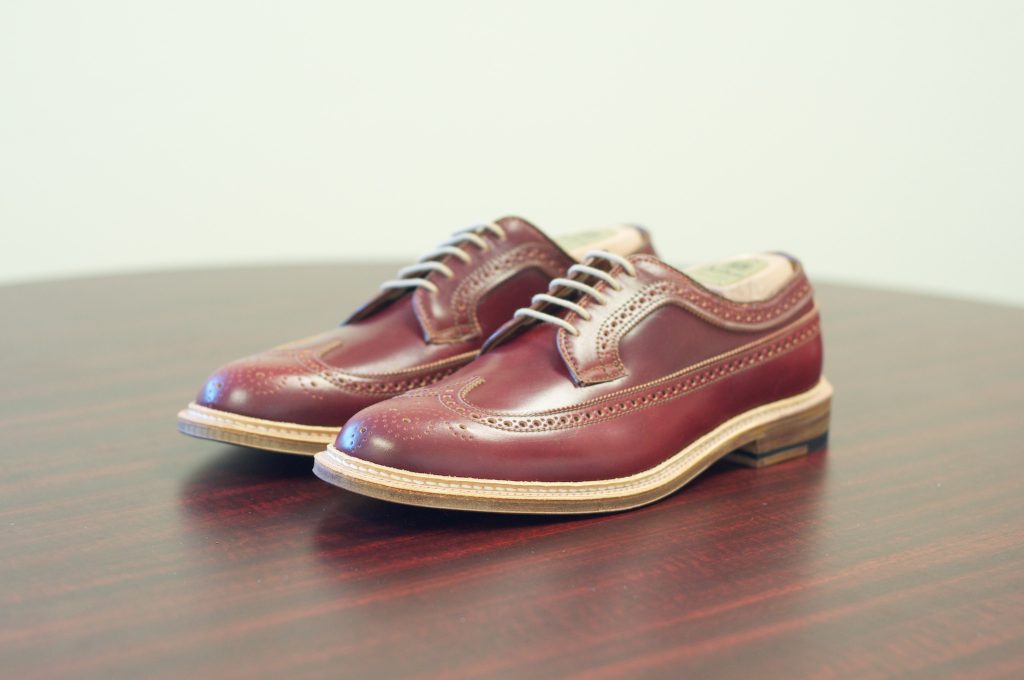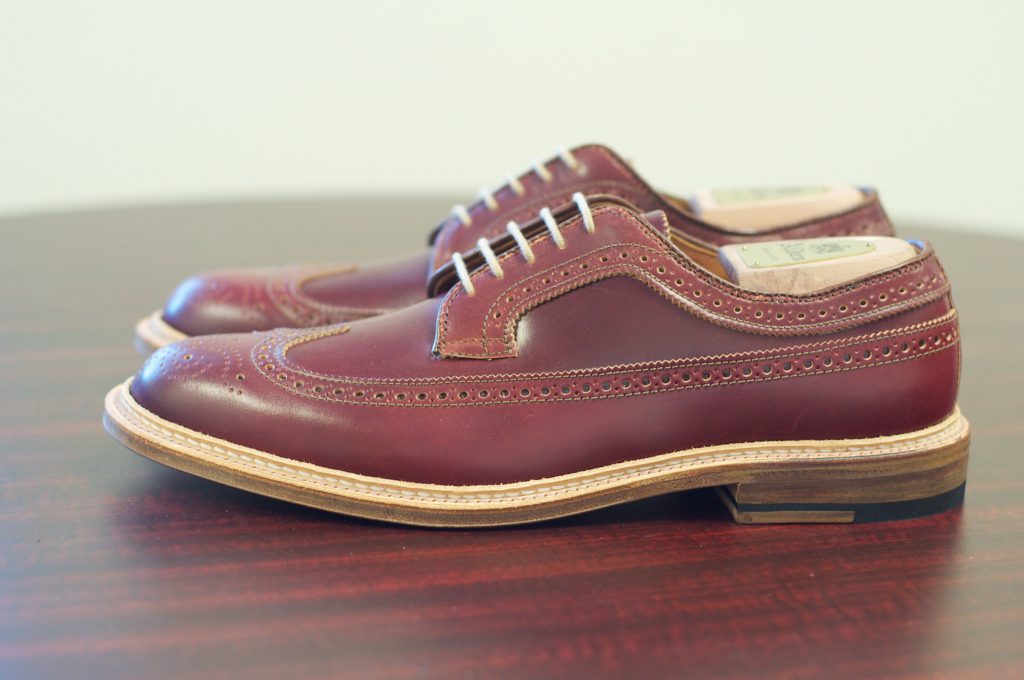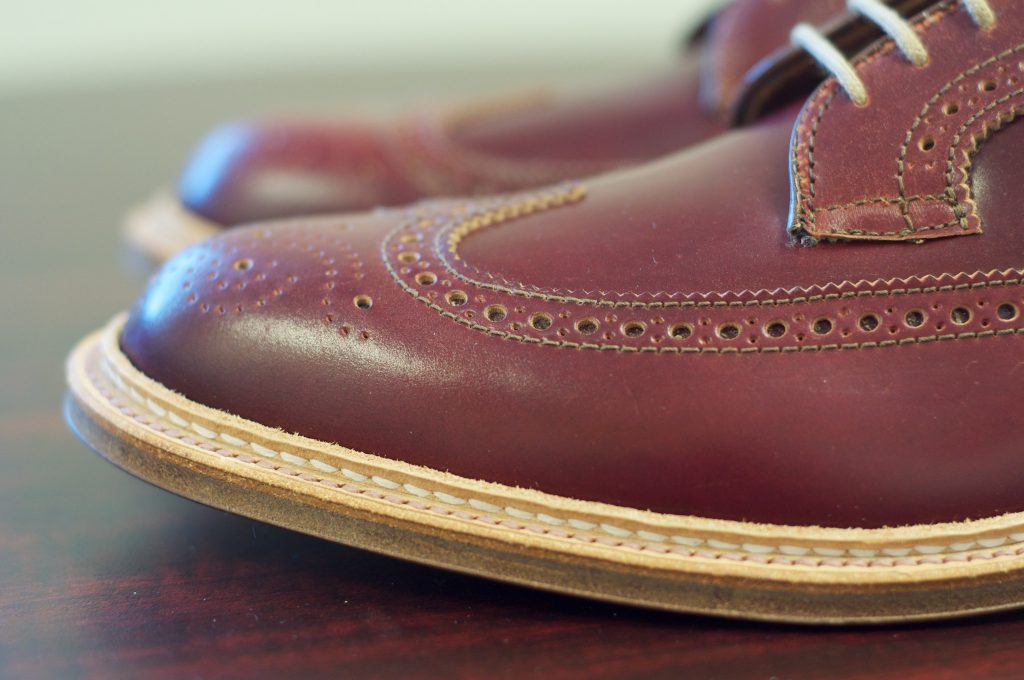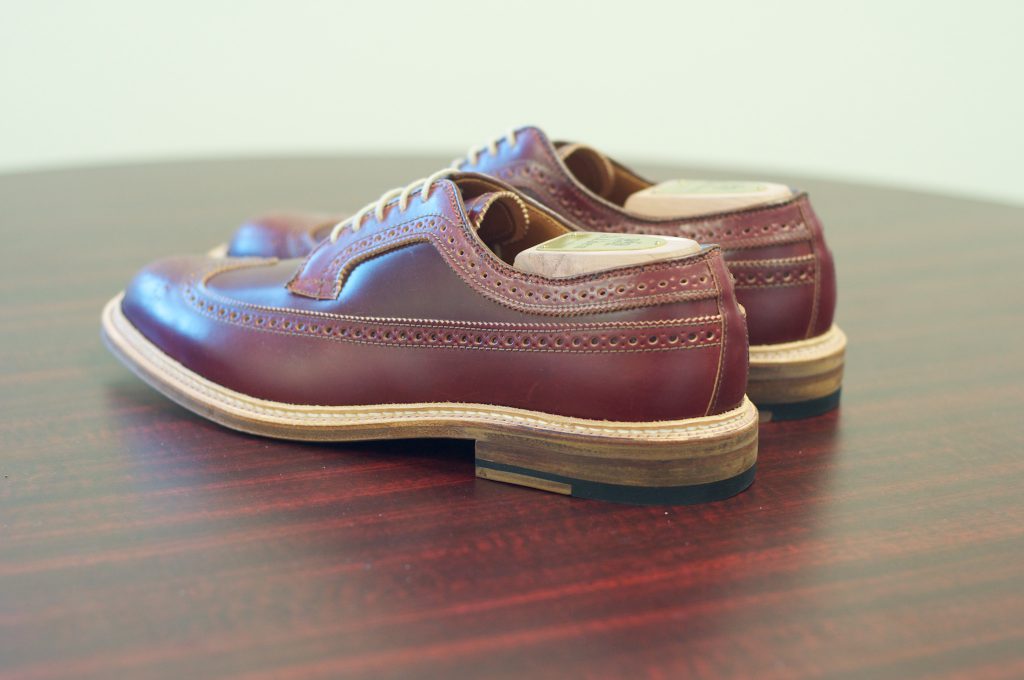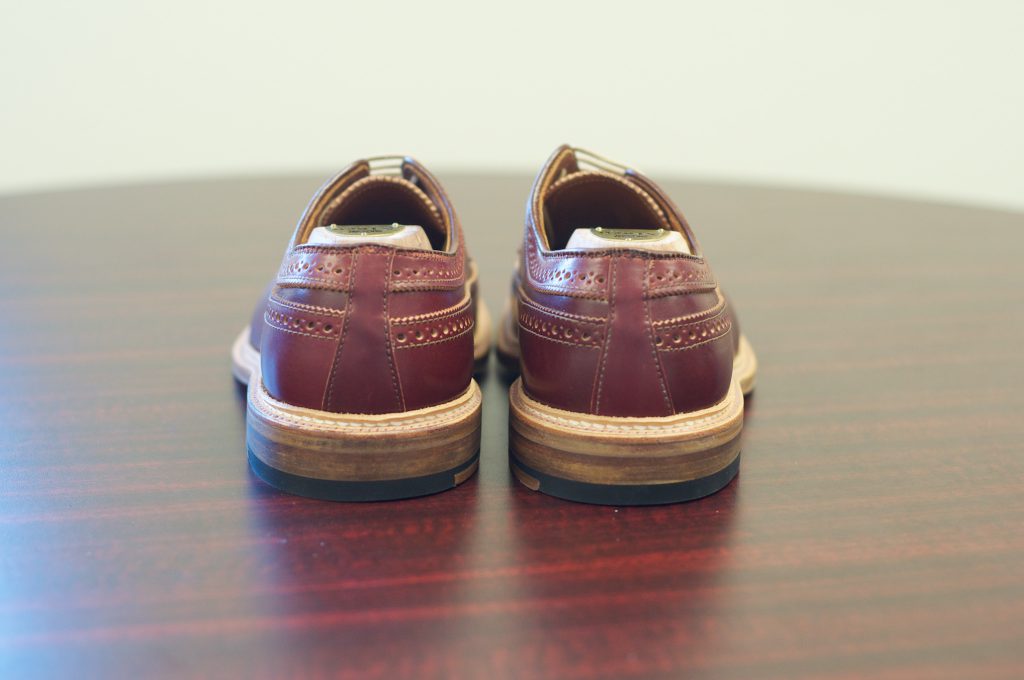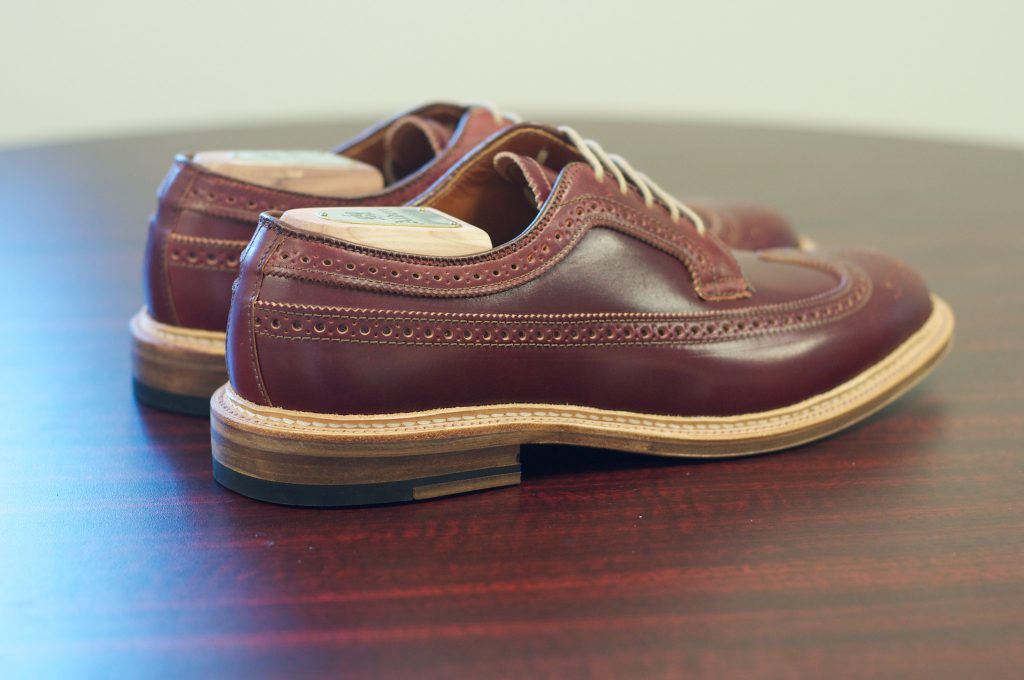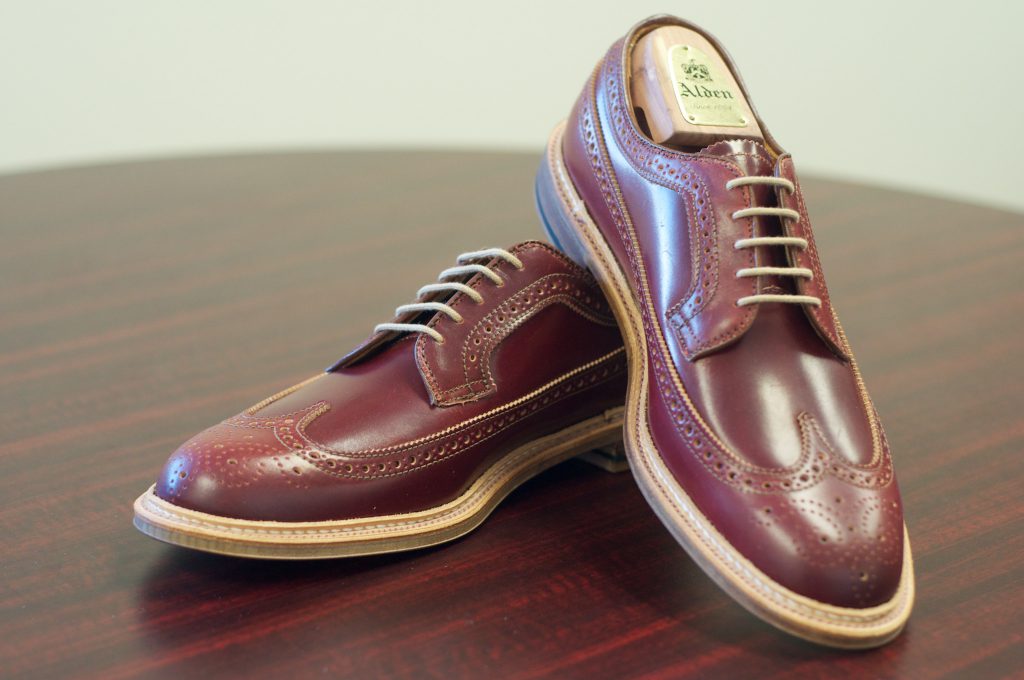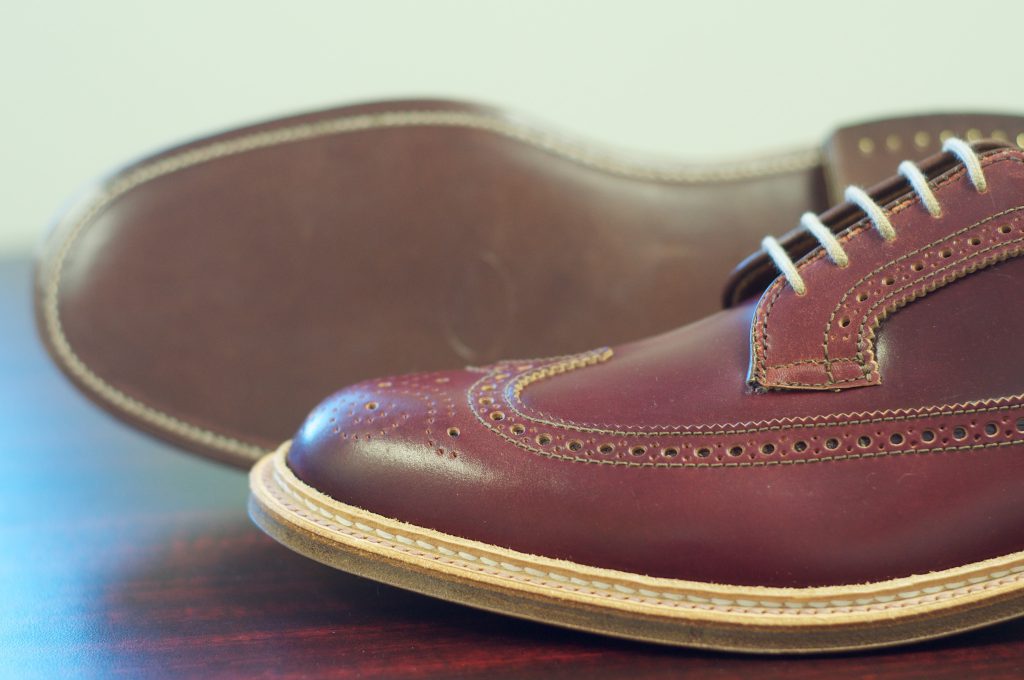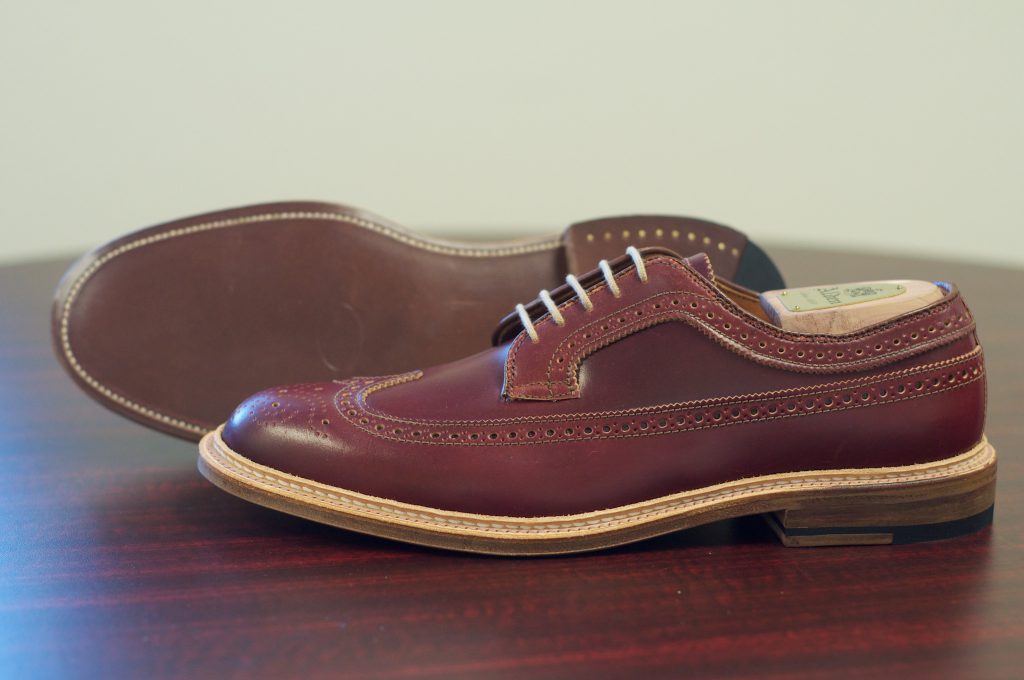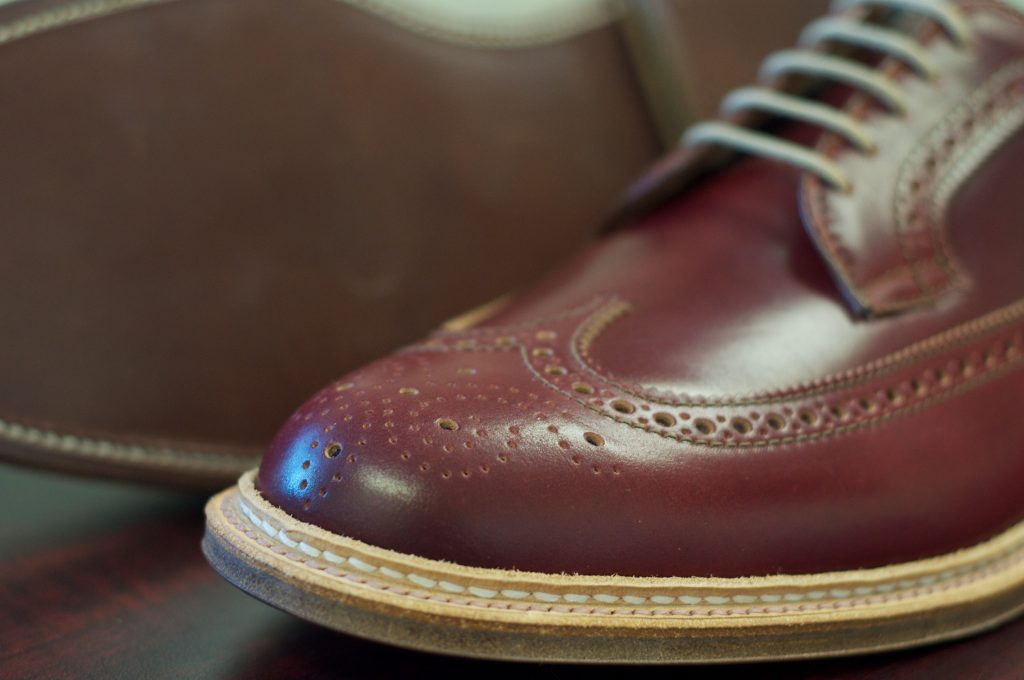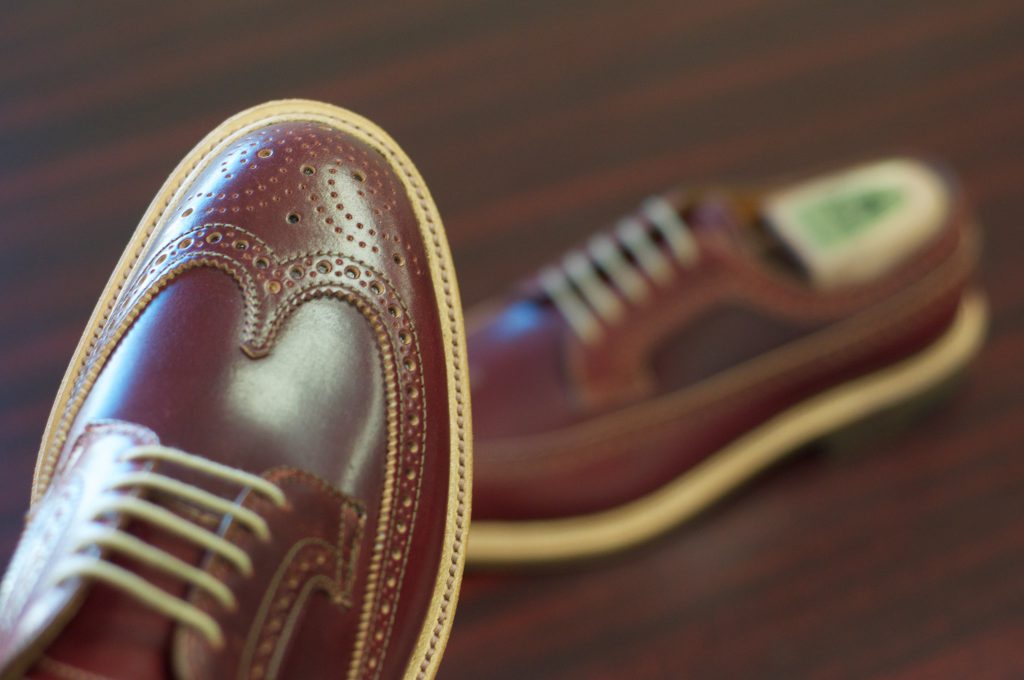 The color of these shoes just takes off when sunlight lands on them.