Store Spotlight: Ealdwine
The intent of these posts are to give everyone a stronger sense of what each store is about. I realize that not everyone "gets" to travel all over for work and many Alden fans have not actually been to a majority of the stores. I hope to make you feel like you have visited the store in person to understand what each store is about and some thoughts about my experiences visiting each store.
This past year, I had the distinct pleasure to visit one of Alden's newest stores, Ealdwine. Ealdwine was opened its doors in 2019 by Matt Gray and Jim Pietryka and lies in the heart of downtown Rayleigh, North Carolina. Matt and Jim wanted to bring a fresh vibe to the Alden scene and help spur the Alden brand in the North Carolina region and beyond.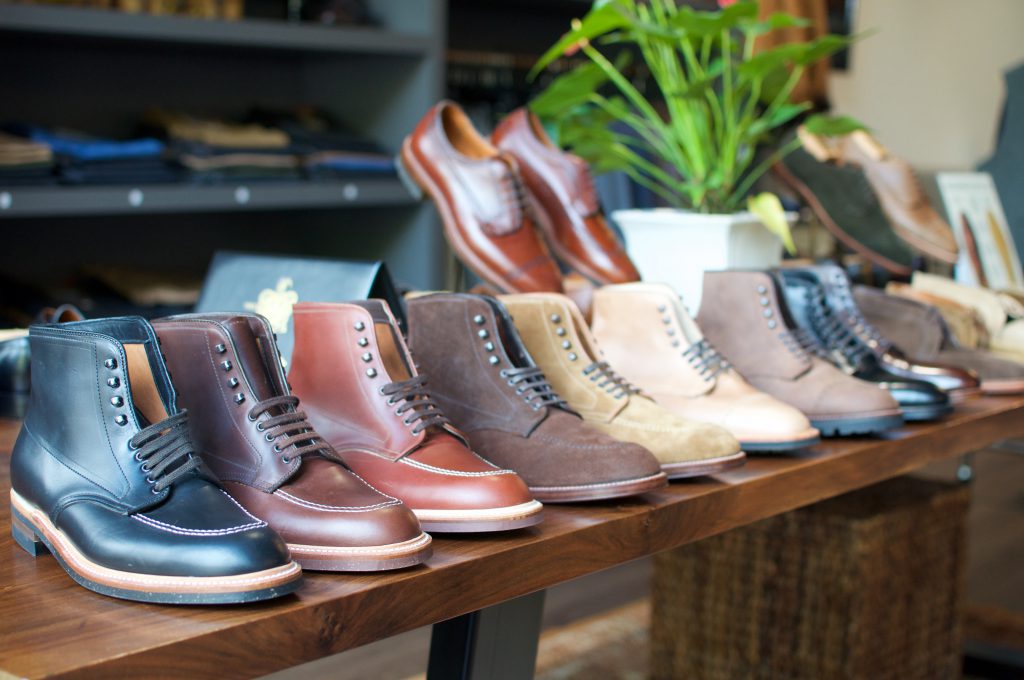 About Matt and Jim
As I have gone to visit more and more of the fantastic stores around the Alden-verse, I have learned that the stores are all about the owners and employees who embody the store. When I talked to Matt and Jim, I could tell that they are true shoe and Alden enthusiasts. Anyone who follows Matt in particular knows how passionate he has become about Alden and how he has done such in a very quick timeframe. Likewise, anyone who knows Jim, knows how passionate he is about footwear in general, having worked at Allen Edmonds and other such stores for years, and now that energy and experience is pointed directly at Alden. The two of them only started collecting and following Aldens for approximately 18 months before they decided to open the store, but what they may not have in long-term Alden exposure, they quickly make up for in passion.
You can see their passion in the decorations around the store, every piece of furniture and decor around the store has a story to it. Originating in a meaningful way to them and telling the story of their lives.
About Ealdwine
Ealdewine, which is rooted from the same word as Alden in Old English, means "old friend". Frankly, that is the perfect encapsulation of this store. From the second that I walked into the store, it was like I was seeing some good old friends, that I haven't seen in years.
Ealdwine carries a variety of different products, from dress shirts and ties to slacks and denim to socks and accessories, but the focal point of this store is clearly Alden.
In terms of vibe, I would definitely say that Ealdwine, definitely like its owners, are going for more fashion forward designs. Reaching for Alden's beautiful and sleeker Plaza Last more often than the most conservative stores out there. These guys have a great eye towards style and fashion, which make all of their offerings, top notch.