Rancourt Color #4 Shell Cordovan Penny Pinch Loafer
When I first came up with trying my luck with ordering Color #4 Shell Cordovan via Rancourt, I really didn't know what the reaction that I was going to get was going to be. Color #4 Shell Cordovan is a truly beautiful shade of Shell Cordovan. I have been fortunate enough to be able to curate a few pairs of Color #4 Shell Cordovan Boots from Alden, back when they made them in 2012.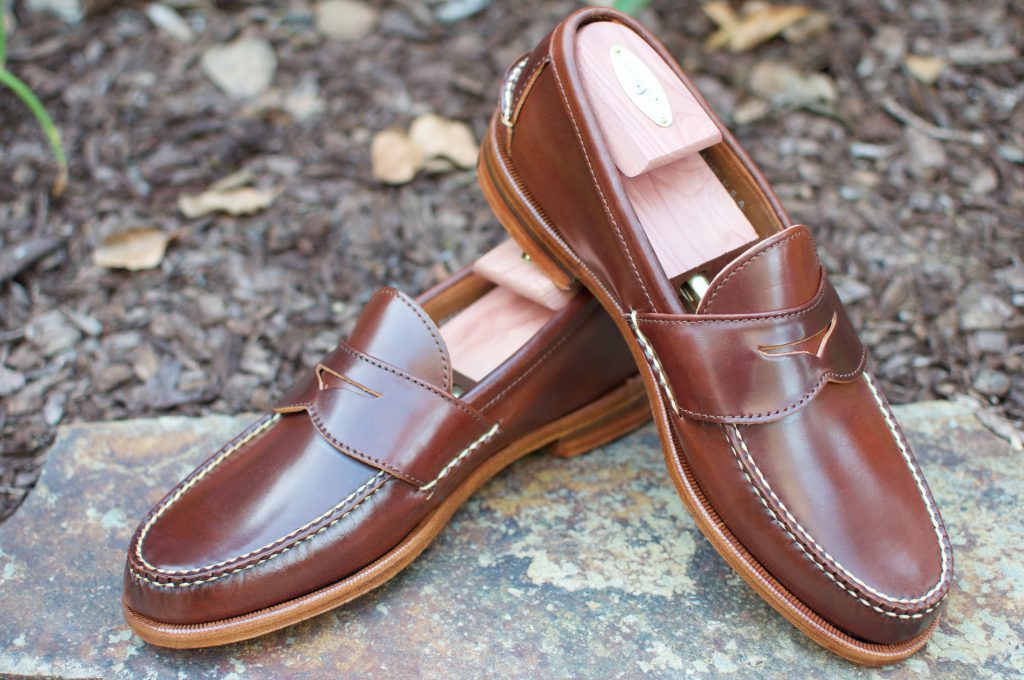 So what is Color #4 Shell Cordovan? Well, simply it is Horween's ever famous Color #8 Shell Cordovan, but with half the amount of dye added during the staining phase of production. The resultant Shell is a beautiful medium brown with a strong red undertone to it. Below is a Color #4 Shell Cordovan Shell from Horween.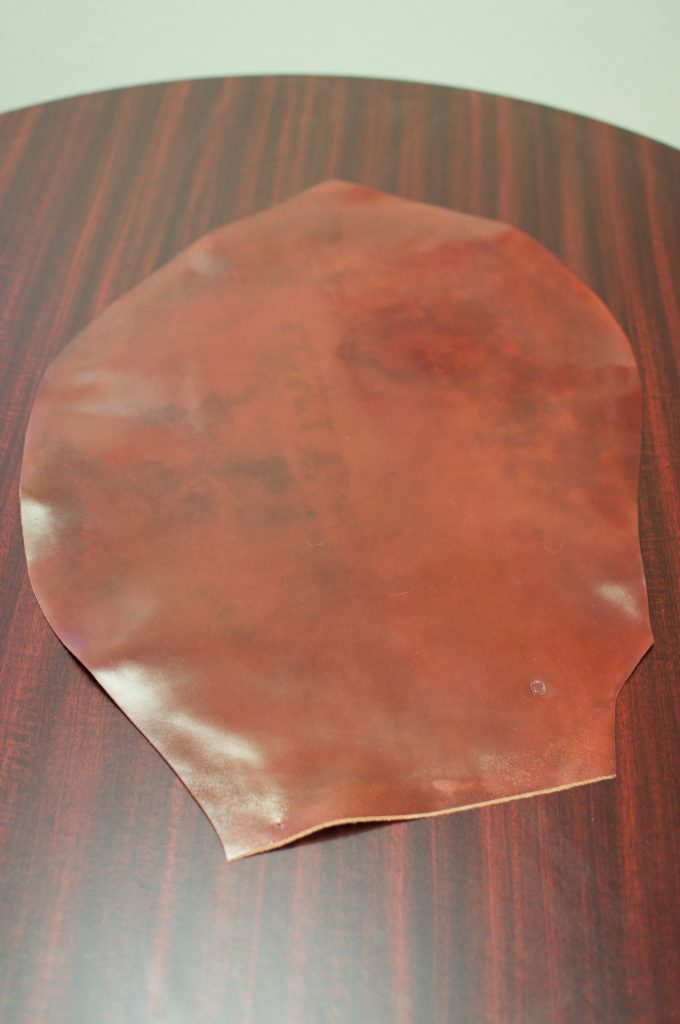 It is not too far off from Alden's exclusive Ravello Shell Cordovan shade, but has more red to the shade than Ravello traditionally has.
Fortunately, Rancourt was more than willing to try out a new shade of Shell Cordovan and immediately reached out to Horween. Again, fortunately Horween had some on hand and so I was able to get two pairs into production fairly quickly. This pair and a pair of Boat Shoes.
For these Penny Pinch Loafers, I really wanted to up the ante a little bit in terms of the details of the design. One thing that I really love on high end shoes is something called fudging or wheeling on the welt. I feel like that absolutely elevates the game of the shoe. Fortunately, Rancourt has a special welt known as the wheeled welt and that hit the mark perfectly. If you look closely, you can see the beautiful lines along the edge, as if someone delicately ran a gear or wheel along the edge to make those indents.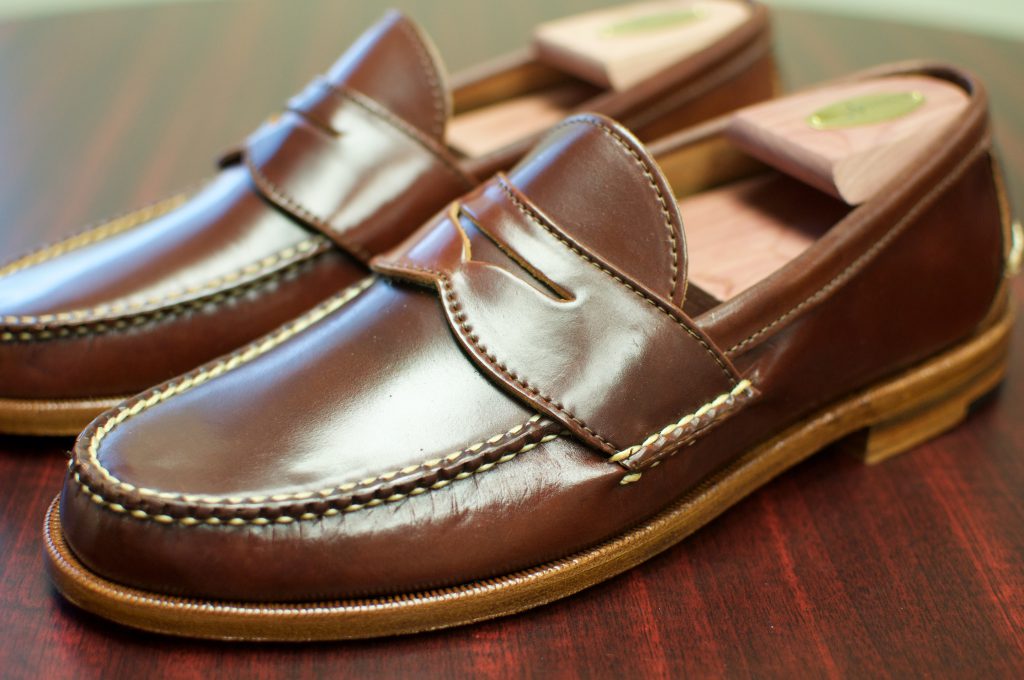 Beyond the wheeled welt, I wanted to replicate the beauty of Alden's Antique Edge, so I stuck with Rancourt's Natural Edge Stain. The edges on these shoes came out absolutely perfectly, providing the perfect contrast against the red upper and perfectly matching the tan hand-sewn thread.
In keeping with the meticulous theme, I ordered these shoes with Rancourt's older Rugby Leather Soles and their Key Heel. Again, looking at the minute details, I really appreciate the additional craftsmanship that these beautiful soles represent. The combination of these soles with the more refined Key Heel or what I would refer to as the Dove-Tail Heel, just make these top notch shoes.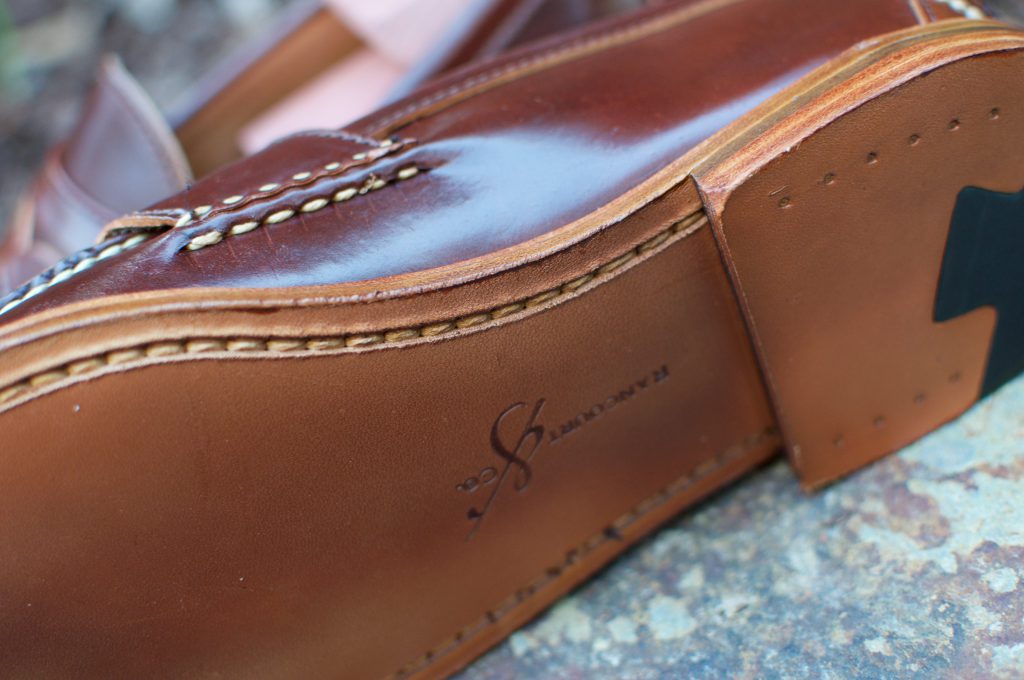 Again, these Color #4 Penny Pinch Loafers did not disappoint even remotely when they arrived. Their color was the shade that I had been dreaming of and the execution and the combination of details are a true sight to behold.
The full ensemble of pictures are below including some of my most recent wearing of these red beauties.