Rancourt Espresso Shell Cordovan Penny Pinch Loafers
My first Rancourt was their Natural Shell Cordovan Penny Pinch Loafers and I have absolutely had an affinity towards them ever since. They are a truly exquisite Penny Loafer combining exquisite craftsmanship with traditional styling. These are truly a Rancourt twist on a true American classic.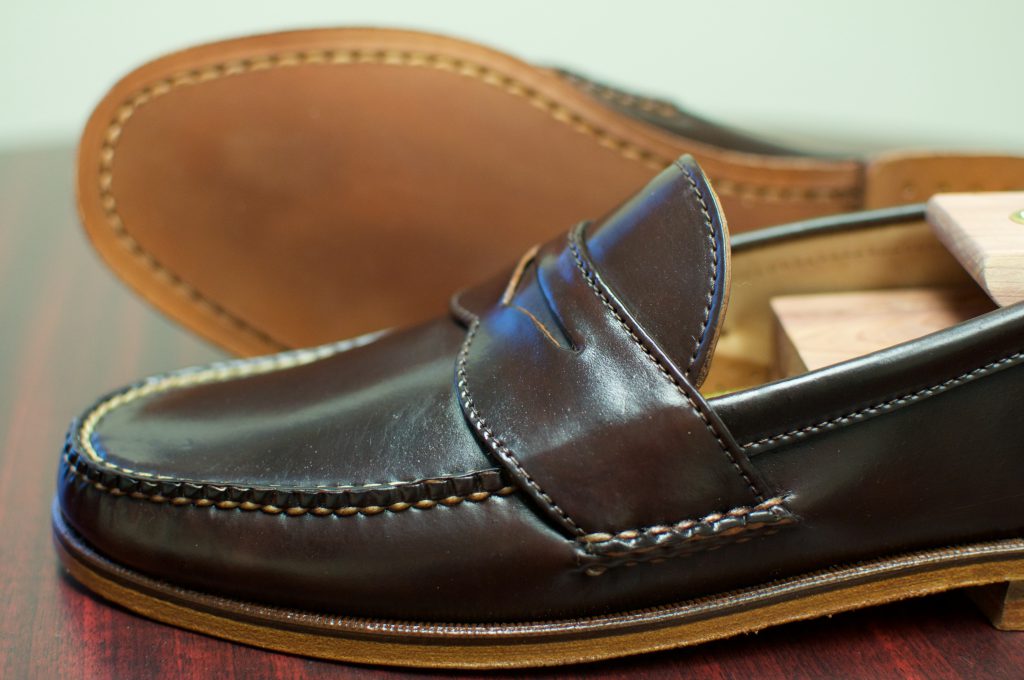 After contemplating this somewhat, I felt that my Rancourt collection was incomplete with one of the true classic colors being in the mix, Brown. It is one of their stock options and is truly a classic that should be considered for any man's wardrobe.
Rancourt actually dyes their own Brown Shell Cordovan, or what the call Espresso Shell Cordovan, on premise starting with a beautiful Natural Shell Cordovan. They also dye their Navy and Green Shells as well. When getting these shoes made, I inquired about the Brown and how it was made. Apparently, Rancourt does three coats of their brown stain when producing the shoes and so I was wondering what it would look like if it just had one or two coats of brown stain vice three.
After looking at the samples, I decided to go with two stains of Brown, as I thought that it brought the right balance between the shade that I was looking for with color consistency.
After sprinkling on my standard "Mike" customizations, specifically the Wheeled Welt with a natural stain, the Rugby Leather Sole, and Key Heel, my design was complete. Of course, I went unlined with these loafers and used Rancourt's tan hand-sewn thread to compliment the upper and edges. The end product turned out to be a truly amazing testament to Rancourt's capabilities and exquisitely showcases the true classics.
Back in December 2019, this was my entire family of Penny Pinch Loafers.