Alden Choco Suede Tanker
One of the Alden classic boots has become the "Tanker" Boot. The Tanker Boot refers specifically to a Norwegian Split Toe (NST) Boot made around the Barrie Last. Why it is called the Tanker for sure, I am not sure, but its probably because its one heft boot. I must admit that most of my collection is Shell Cordovan as I really like the look and durability of the leather. But I had to have at least one Suede Tanker Boot. LeatherSoul has done a few runs of the Choco Suede Tanker, but a few of my friends and I have managed to miss out on that the past few runs, so we partnered up with Alden Madison to get this special boot done with some special customizations.
This boot features a rich dark chocolate suede that just is beautiful and has a great texture to it. We combined that with a contrasting Tan hand-stitching to ensure that the craftsmanship of the stitching pops and can be fully appreciated. We decided to go with the 360 degree, flat welt for a cleaner look with a Tan Antique edge to contrast the dark chocolate suede and to collaborate with the Tan stitching. For durability, and since this is a boot after all, we finished it off with the Commando sole. The overall look and stance of this boot is incredible. It has the perfect balance of design elements to make it a definite go-to boot in any collection.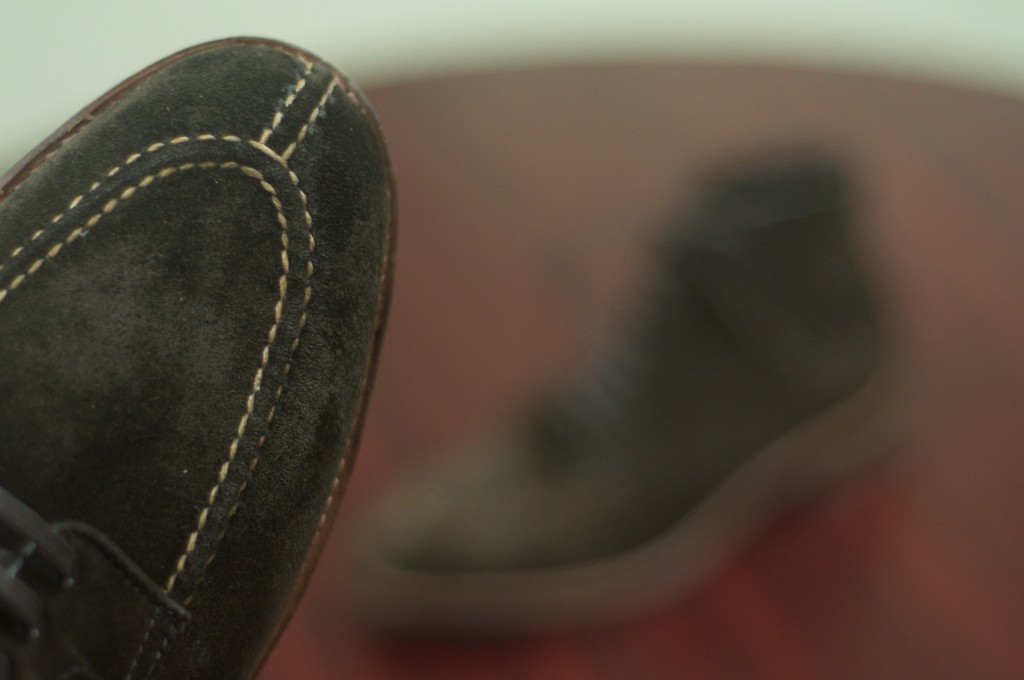 Plenty more pictures after the break!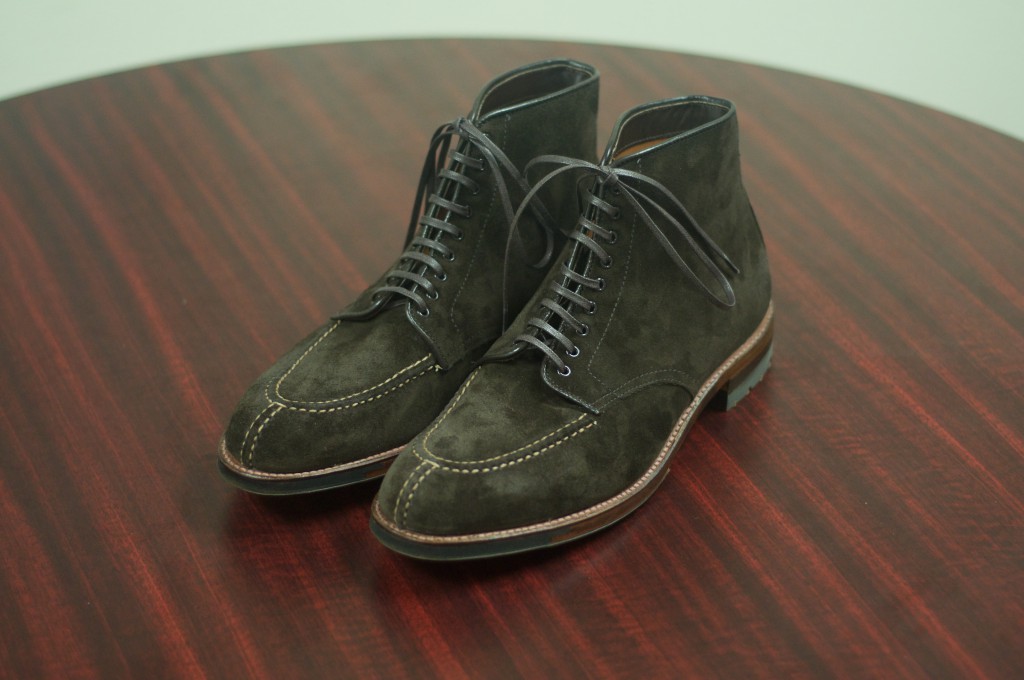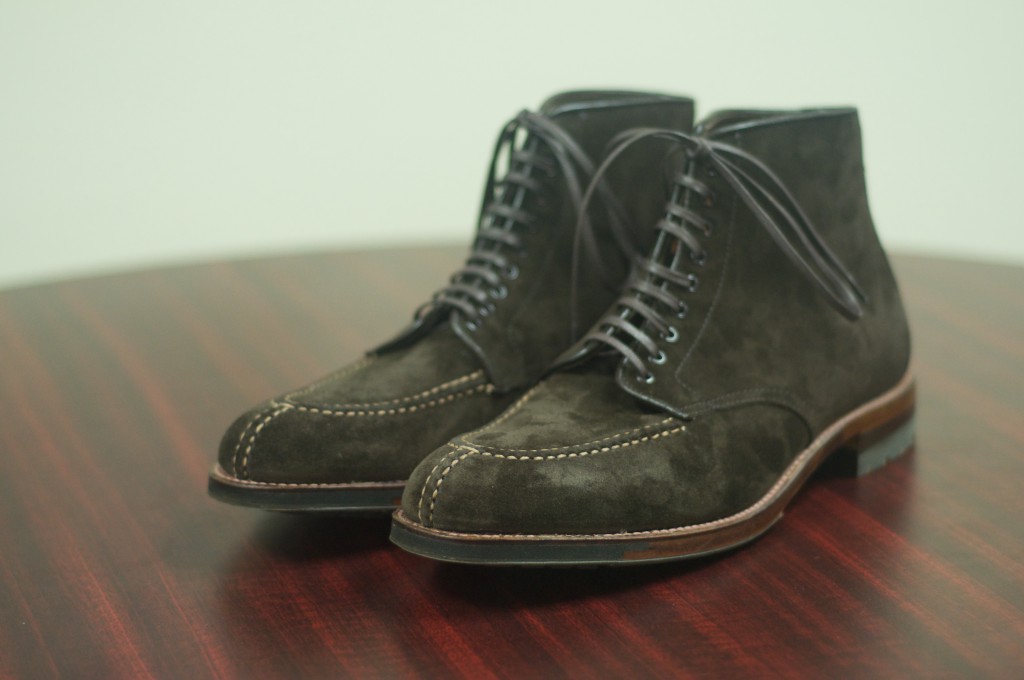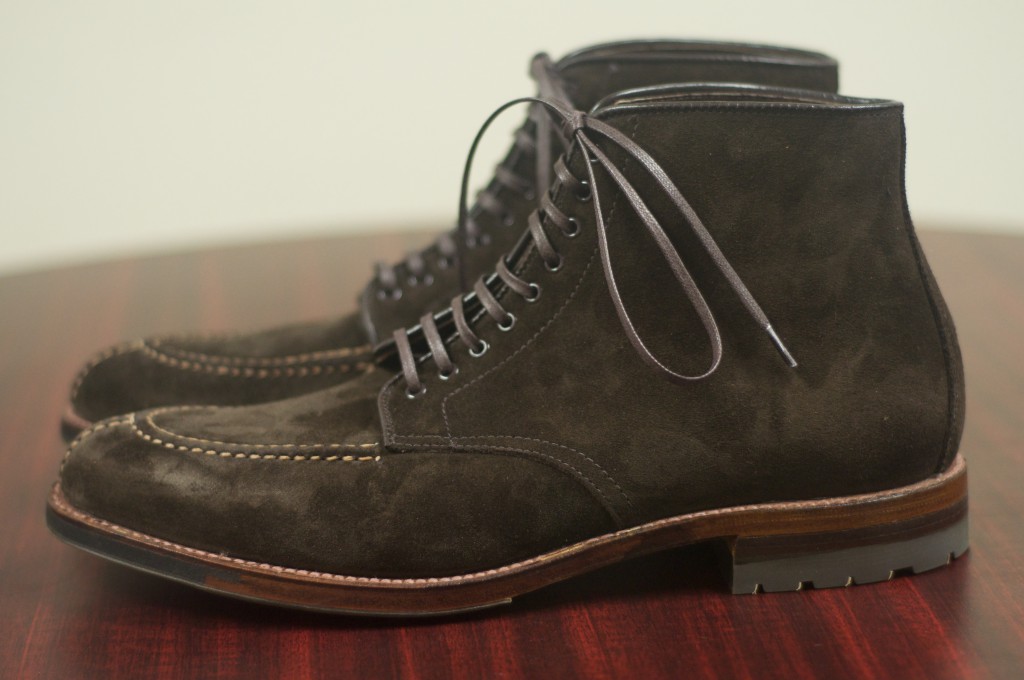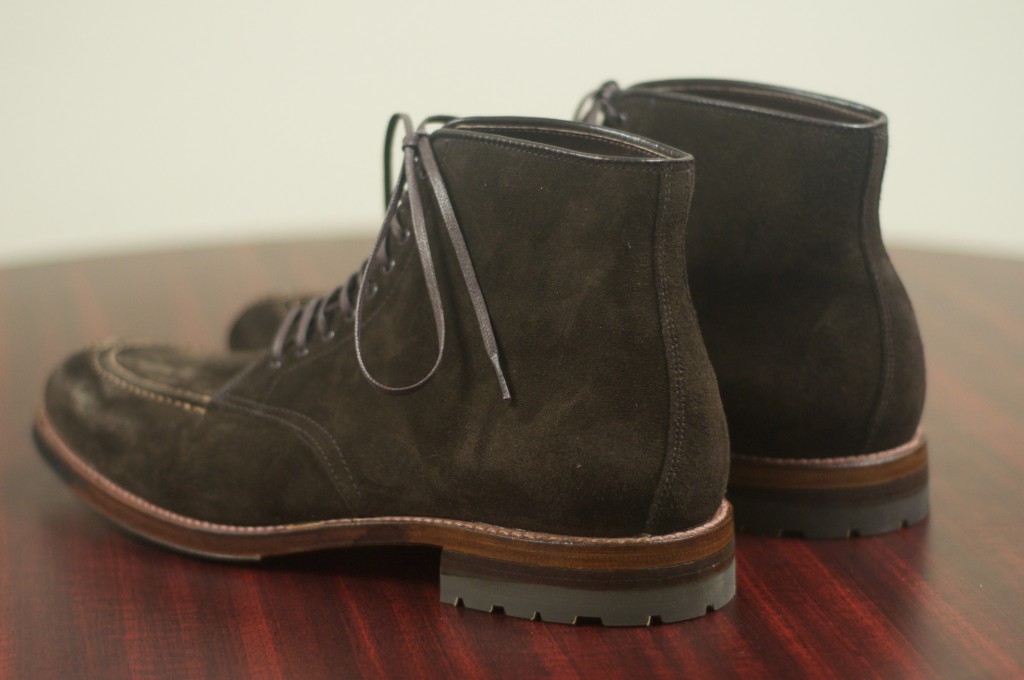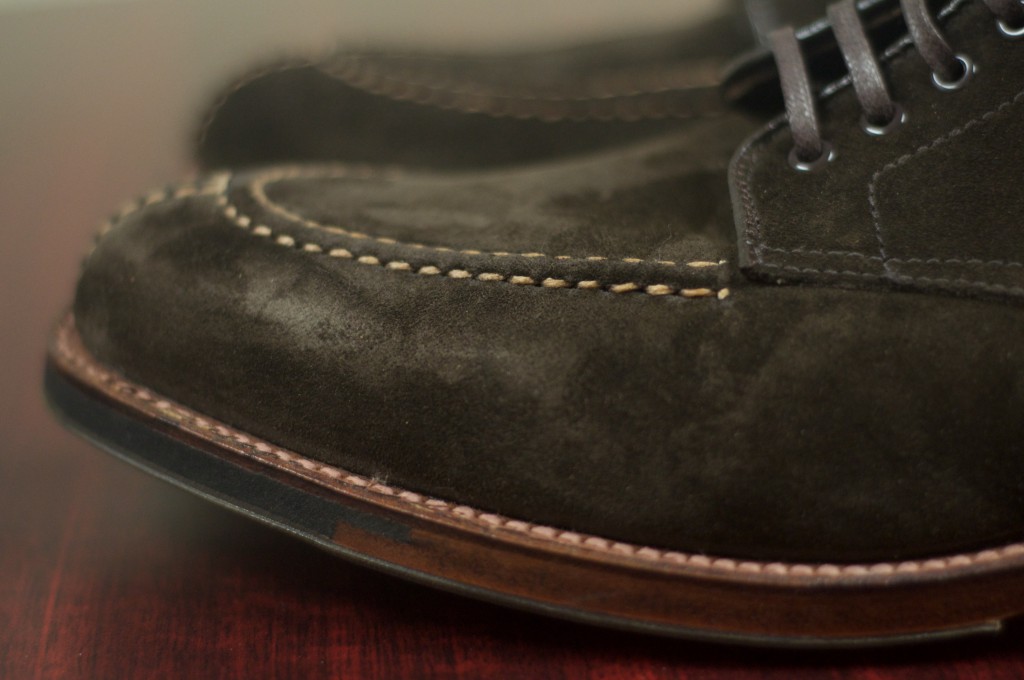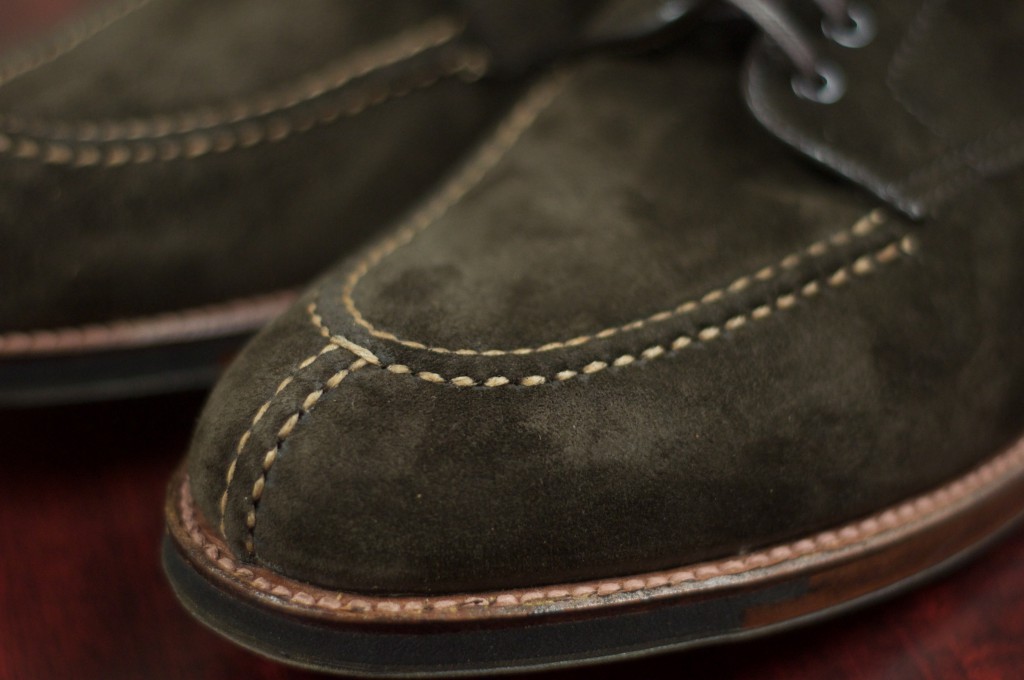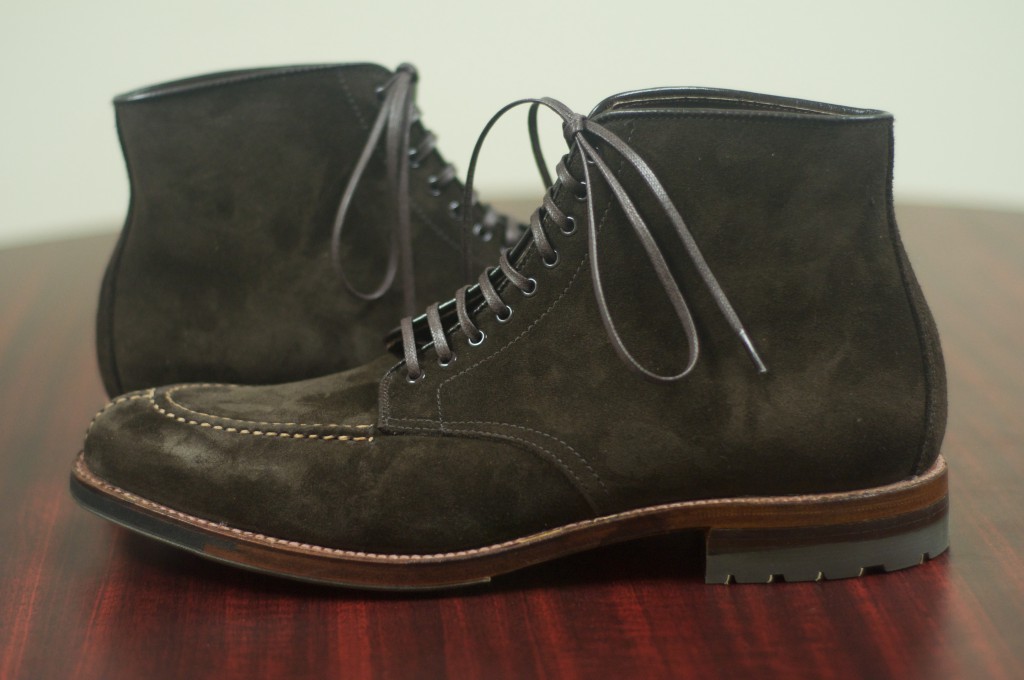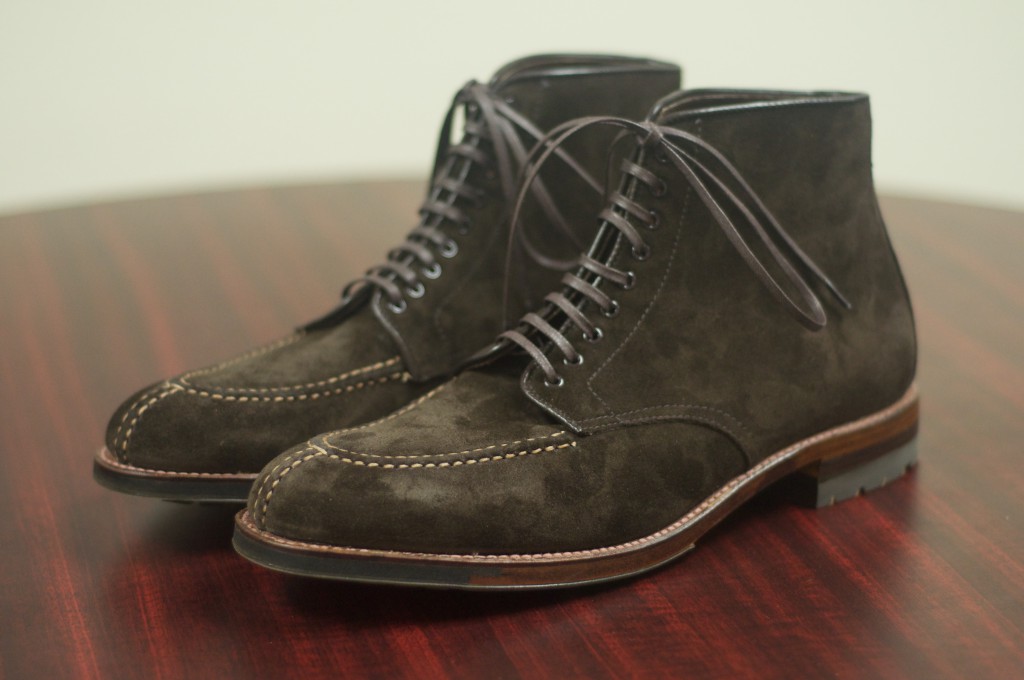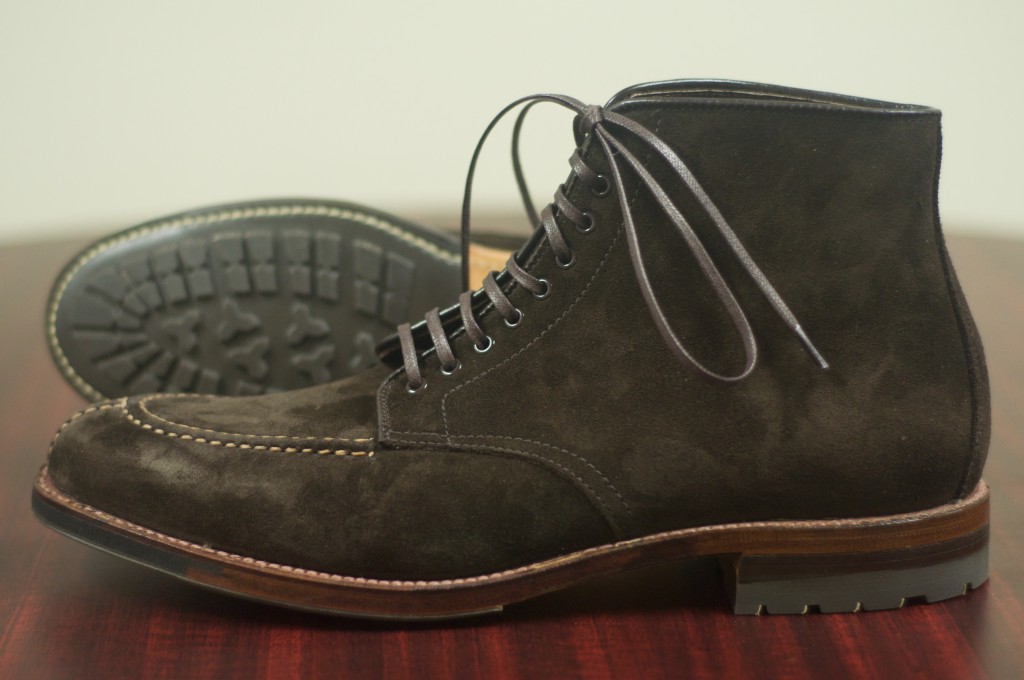 And below is from their maiden voyage, paired with a Selvedge Chino from Gustin.