Alden x Leffot Whiskey Saddles
Leffot has always been amongst Alden's fashion forward designers. They were amongst the first stores to really push the Color #8 Shell Cordovan with Antique Edges that is now so common. But back in the early 2010's, there were only a handful of retailers who did it and when Leffot released their Color #8 Naval Boots, the Unlined Dovers, or their Tankers, it was a big deal. Well, these Whiskey Shell Cordovan Saddles made expressly for Leffot are no exception. They are trend setters plain and simple.
When I first heard about the design, I definitely thought that it was an interesting combination. A balmoral pattern on Commando? With Brass Eyelets? And Whiskey Shell Cordovan? But it is exactly that juxtaposition that makes these so powerful. The interplay between the formality of the uber conservative Saddle Shoe Balmoral pattern with the light shell, light edges, flashy brass eyelets, and the Commando soles make this one really cool model.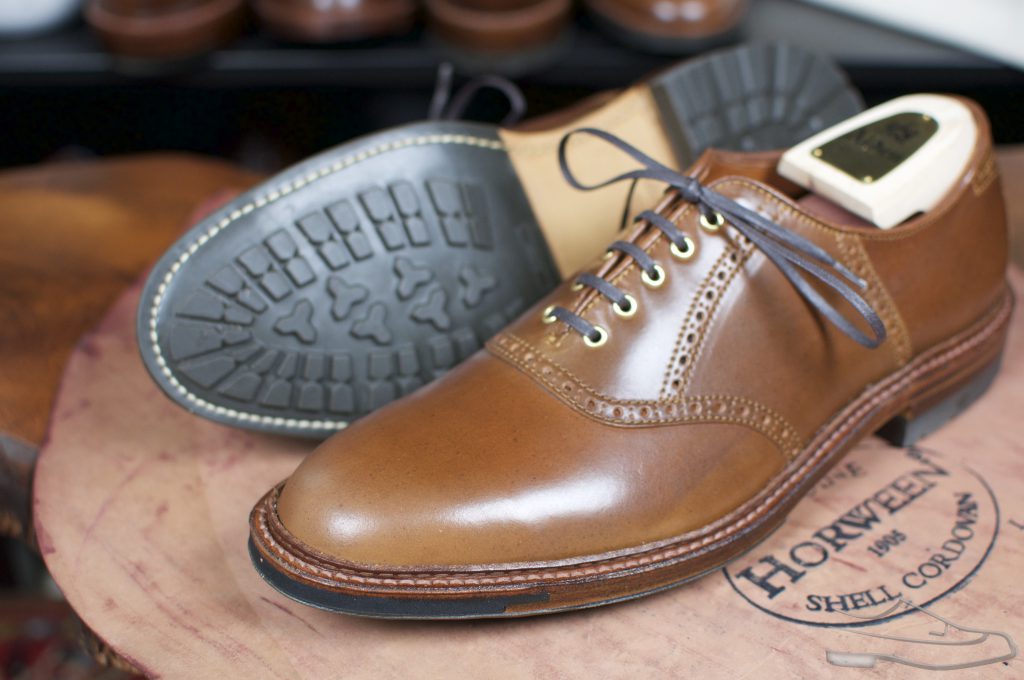 The model is your classic saddle shoe made around Alden's popular and famous, Barrie Last. The Barrie Last is a forgiving last that is fairly generous in its proportions and can accommodate a wide variety of feet. The Whiskey Saddle Shoe features Alden's Pre-stitched 360 degree welt, that attaches the Antique Edged, Commando clad outsole to the upper. These shoes came appropriately appointed with the rarely seen flat waxed shoe lace. It all comes together exceptionally well.
I consider myself extremely lucky to have been offered a slot on this run as it is going to be one of those models that many will try and copy, but few will attain.