Alden x Brooks Brothers Black Unlined Shell Cordovan LHS
The Brooks Brothers Unlined Shell Cordovan LHS is one of the absolute classic Alden models out there. When I heard that they were no longer going to be offering these models (at least via Brooks Brothers), I knew that I had to jump on and pick up one of the remainder of their stock. Unfortunately, I wear 10C in the LHS and I was only able to pickup a pair in Black Shell Cordovan. Fortunately, they are absolutely gorgeous.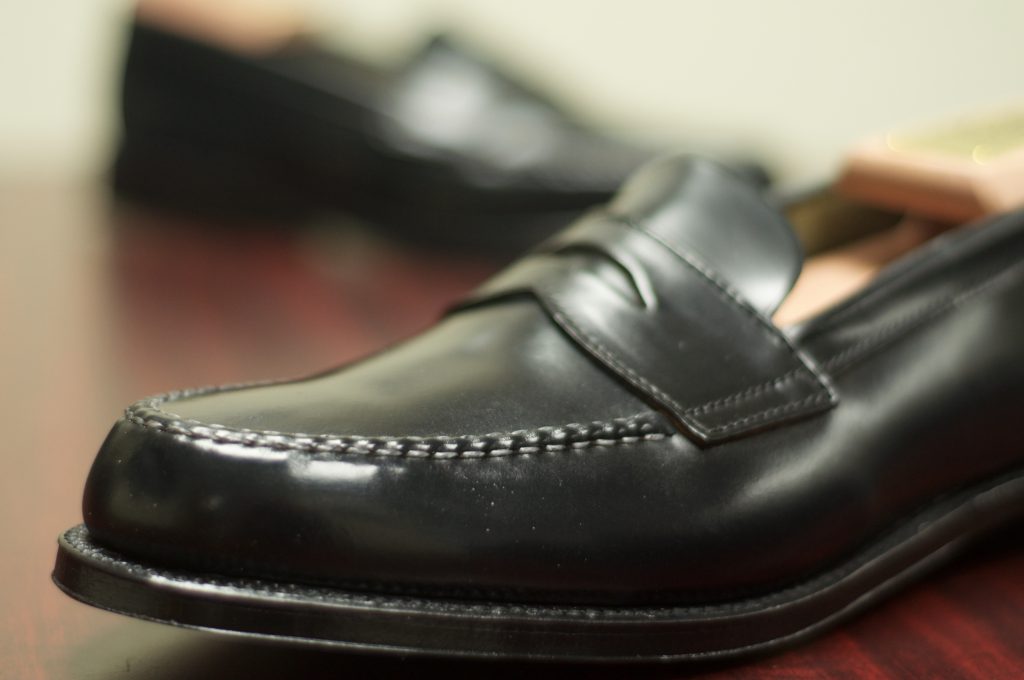 These are the standard Unlined Penny Loafer, easily distinguishable by its lined brothers, by the lack of a stitch around the tongue. These beautiful loafers will quickly conform to the shape of your feet, making them a fantastic, comfortable, yet stylish loafer to wear. The lighter weight feel of them makes them fantastic for the summer months in particular. Overall, I could not be happier with this sample of the Alden's Unlined Penny Loafer.
Additional pictures are available after the break.