Alden Whiskey Tanker
Of all of the Alden models out there, the Tanker Boot, is amongst Alden's most sought after models. The Tanker is a Norwegian Split-Toe Boot typically made on the Barrie Last, however Alden of San Francisco refers to their Trubalance version as a Tanker. One of the rarest samples of the Tanker Boot is the Whiskey Shell Cordovan version. This special boot is sparingly made due to the scarcity of Whiskey Shell Cordovan and due to the extra time it takes to produce the hand stitched, split toe pattern. This Boot is a magnificent sample of Alden's abilities to produce the finest mens footwear. This Whiskey Tanker Boot comes with a 360 degree flat welt, antique edges Alden's custom Commando Sole, and Speed Hooks. This boot is made around the famous Alden Barrie Last and has a nice hefty quality to them. I am very fortunate and excited to get a pair made on their latest run.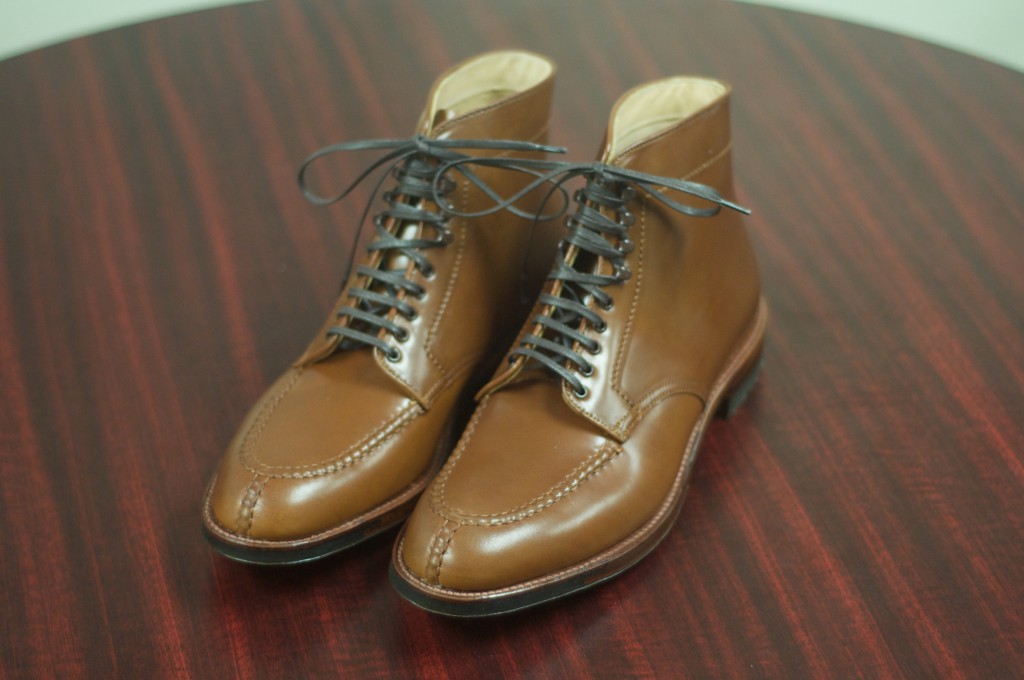 Additional pictures after the break.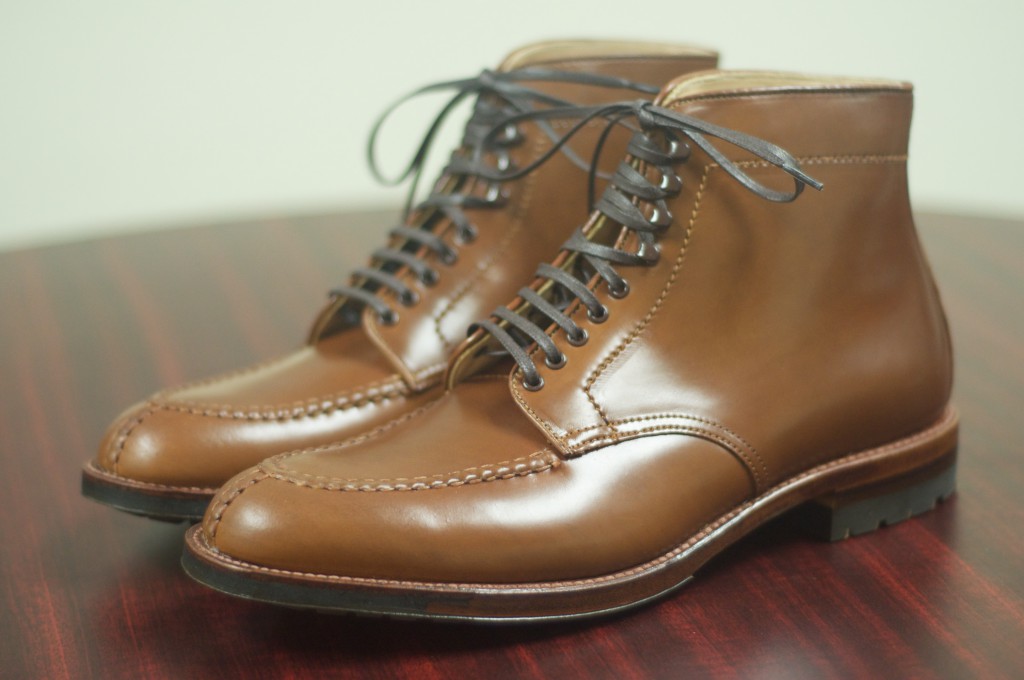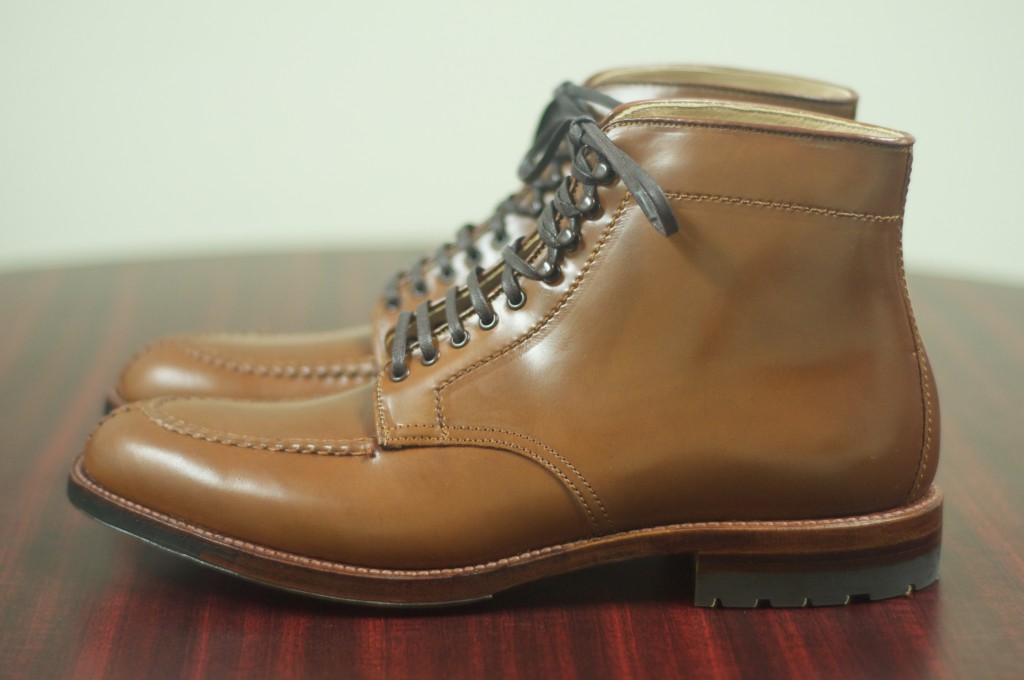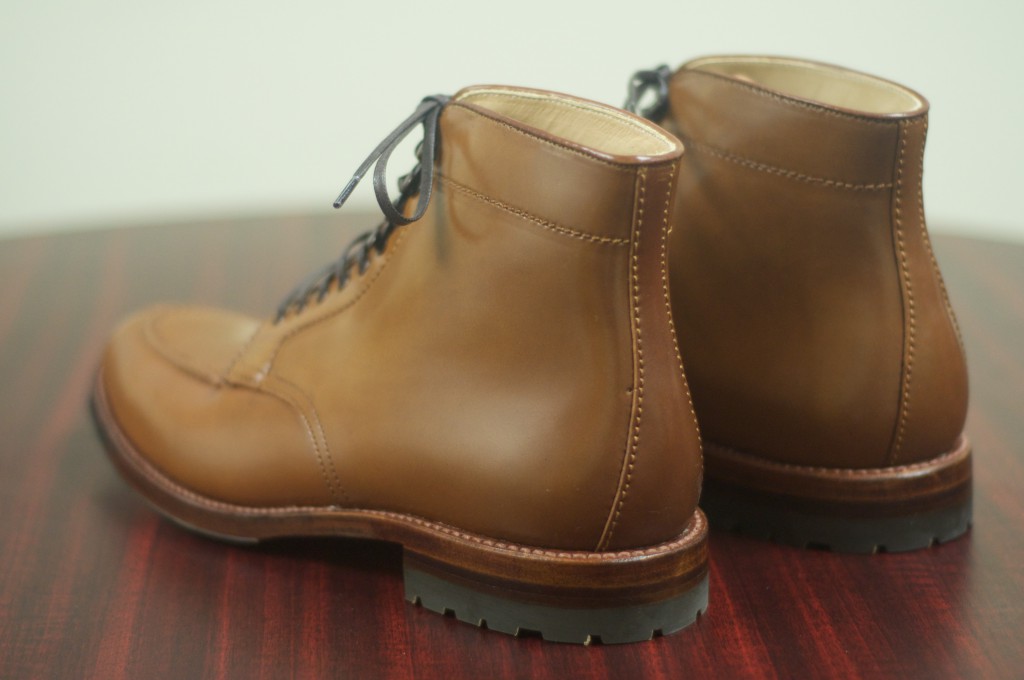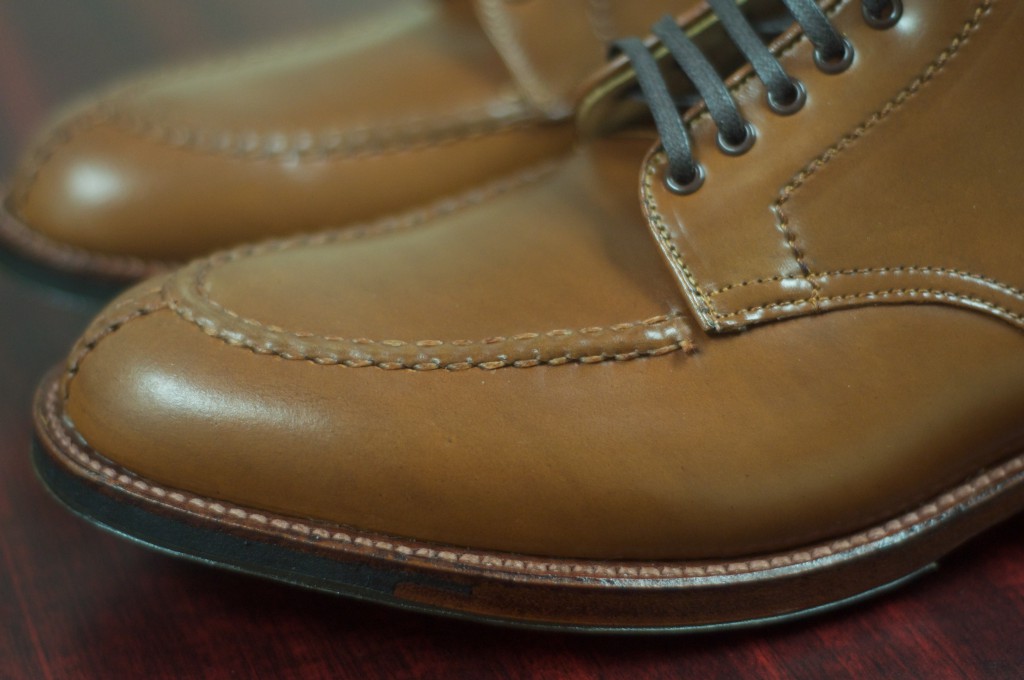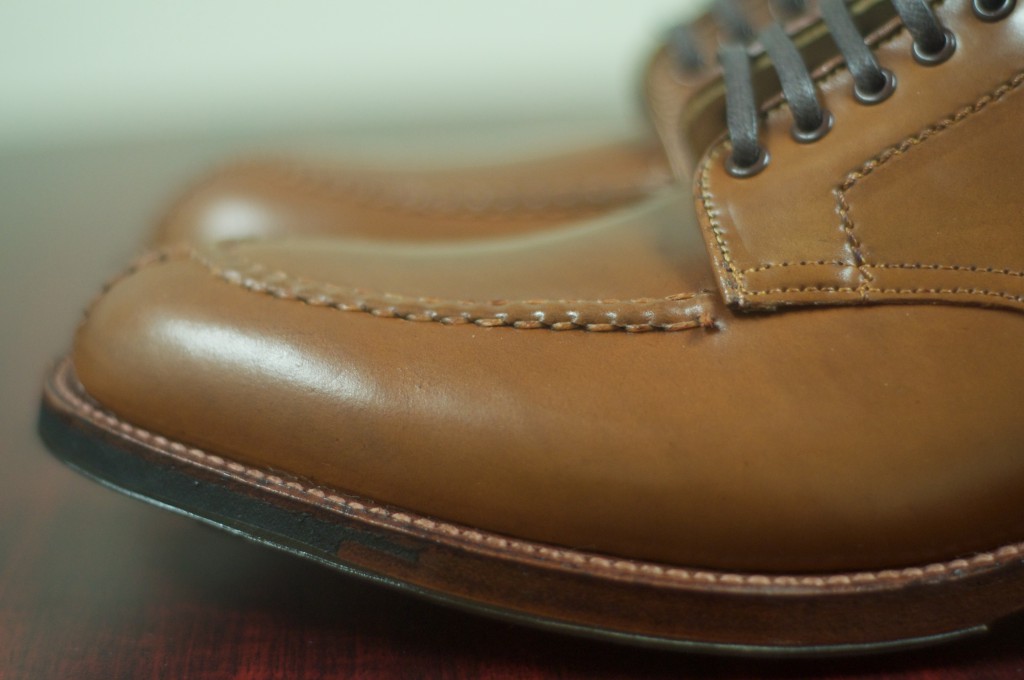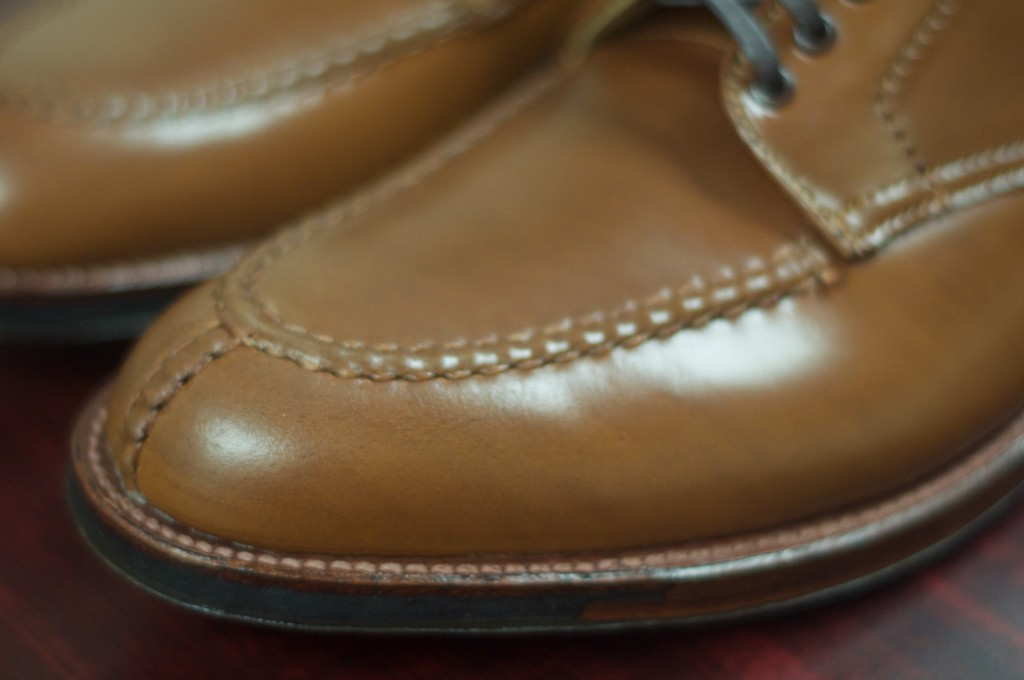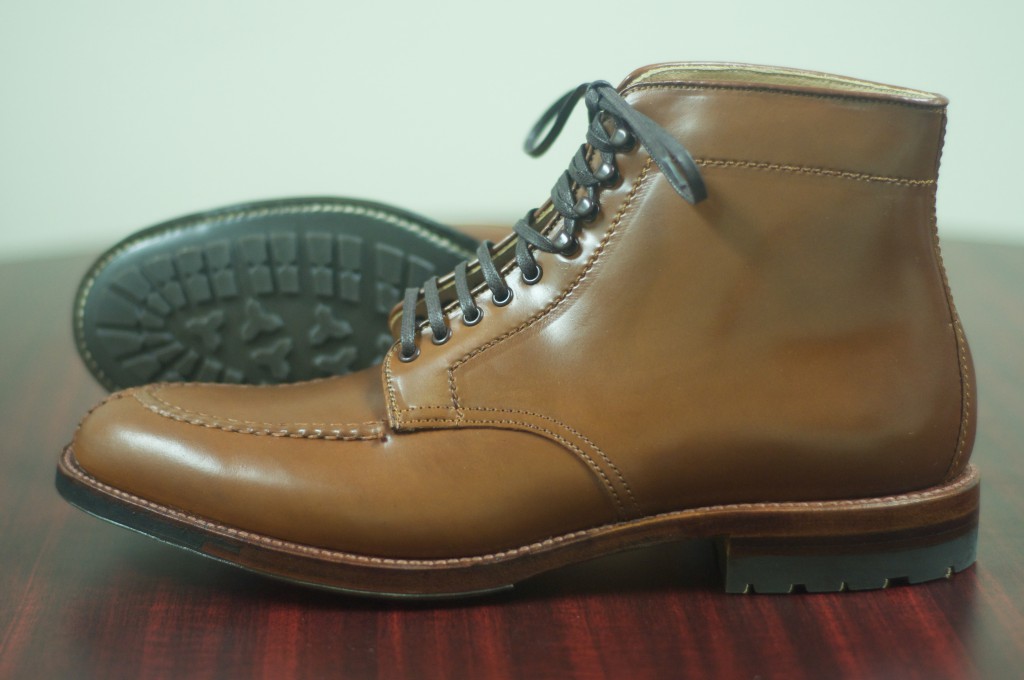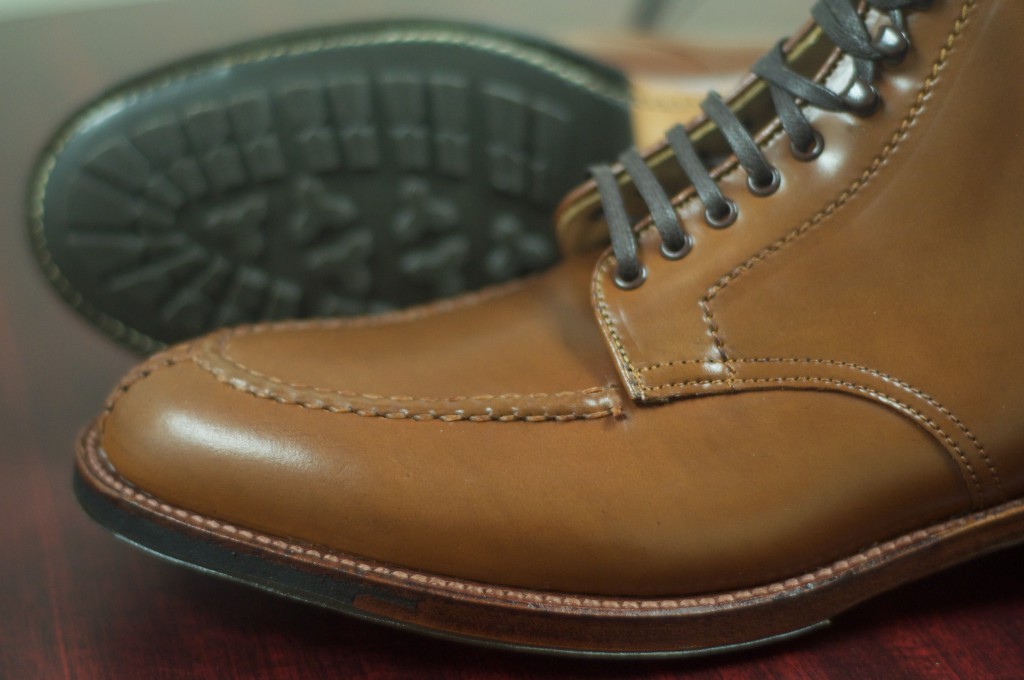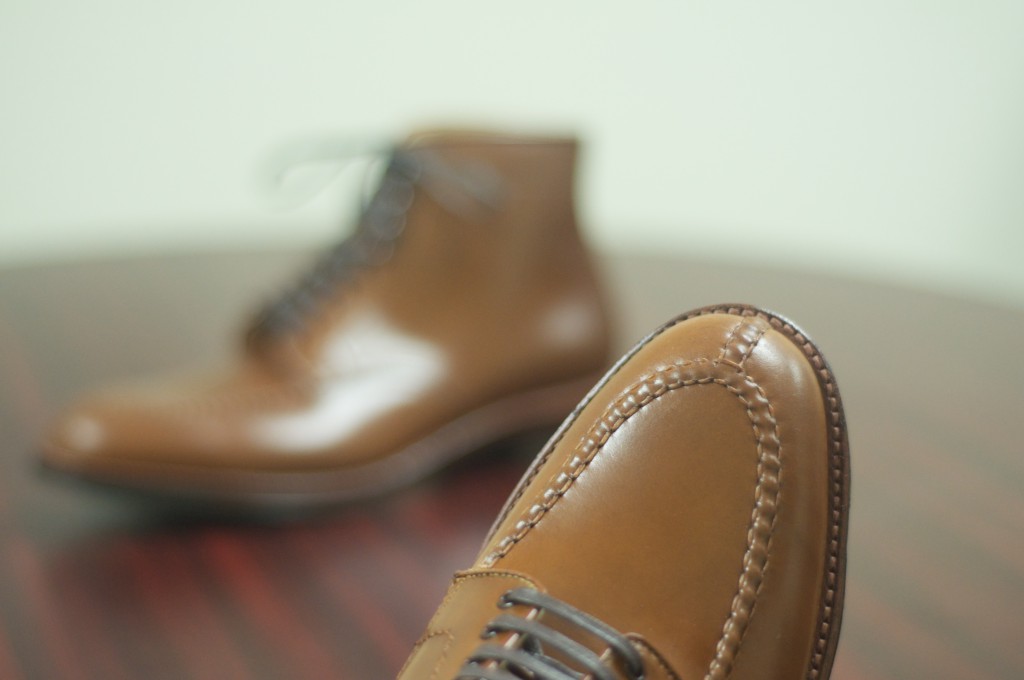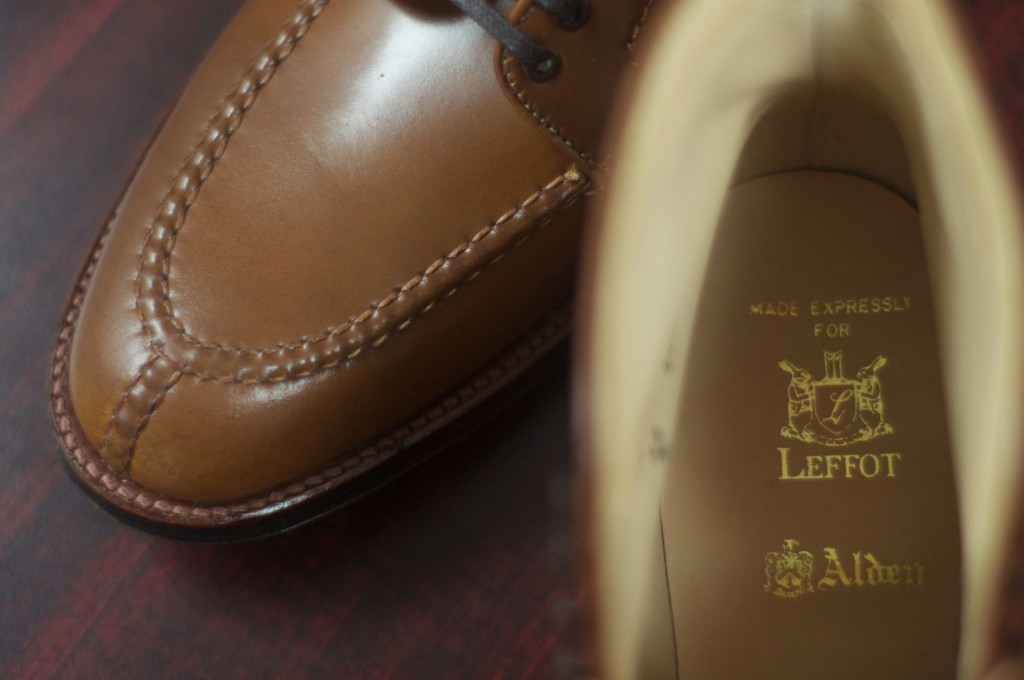 Below are a few comparison shots with my pair of Whiskey Shell Cordovan Indy Boots made in 2015.