Ultimate Whiskey Shell Tassel Loafer
This is a truly special tassel loafer. It was made exclusively back in 2011 for BEAMS in Japan in order to recognize their 35th Anniversary. It is a truly remarkable makeup and features Whiskey Shell Cordovan and Alden's amazing hand stitch work on the vamp. I was very fortunate to be able to pick a pair up from a collector out of Japan.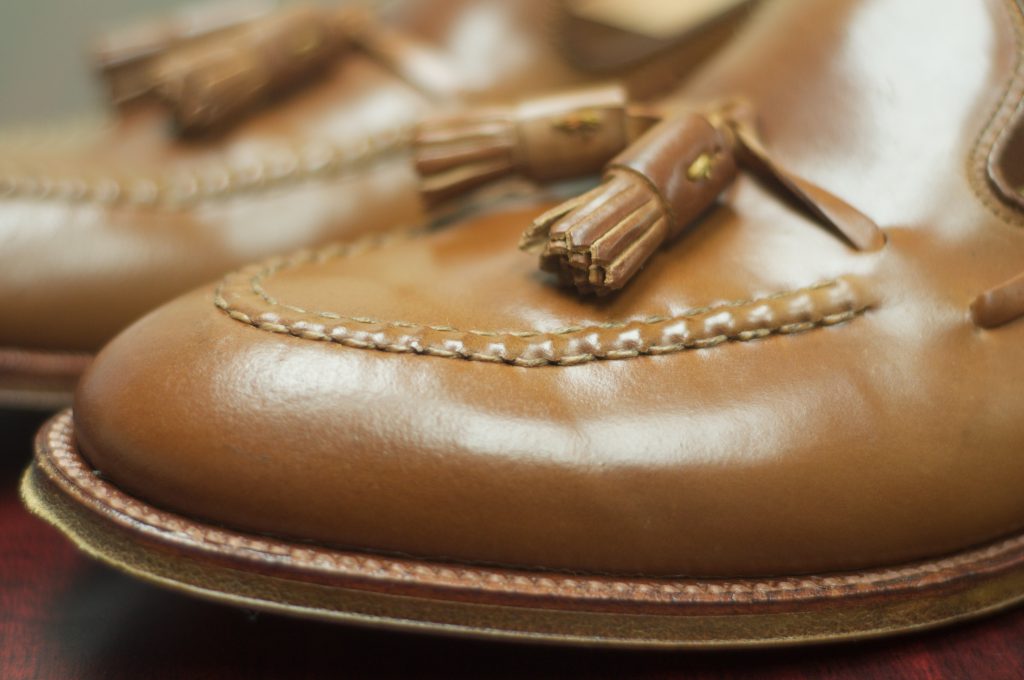 This tassel loafer comes in Horween's Whiskey Shell Cordovan, the lightest shade of Shell Cordovan that they offer to Alden. The color on this Shell Cordovan is truly a beautiful shade of Shell Cordovan. It is uniquely made around Alden's Leydon Last and features the always lovely Tan "Antique" Edges. The model utilizes Alden's flat, 270 degree welt and has a single leather outsole. This model features Alden's always desirable hand stitching on the Vamp, to add extra attention to detail. The combination of all of these factor's combine to create one truly special and remarkable tassel loafer.
More pictures are available below.