Alden Whiskey Shell Plaza NST Boot
Alden does many absolutely amazing models, the Whiskey NST Boot is near the top of the list of amazing models. So, how do you make an amazing boot even more amazing, simple, change the foundation on which it is made to the Plaza Last, Alden's most elegant form.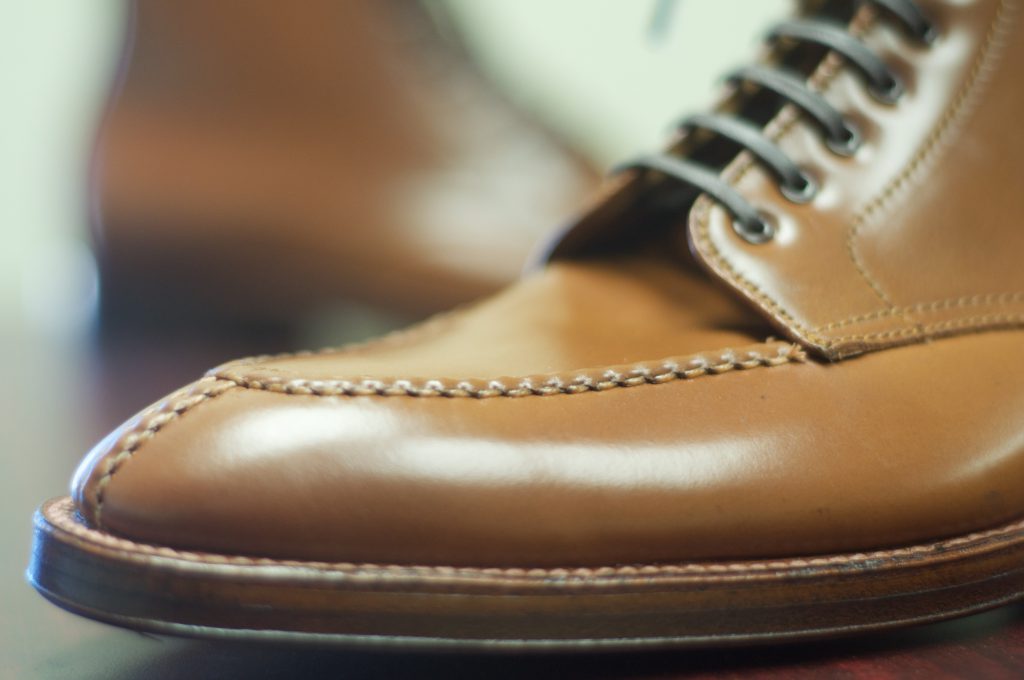 This model took several years to come to reality, but it was definitely worth the wait. These Boots, as already alluded to, takes the highly desired and rare Whiskey Tanker and changes the last from the Barrie Last to the Plaza Last. This foundational change, increases the formality and appearance of this amazing boot. To correspond with that change, the sole was also changed to the single oiled outsole and the boot uses all eyelets, for a cleaner look. The welt is Alden's Flat, 270 degree welt. All of these elements combine to make one truly spectacular, clean looking boot, that will be lusted after for years to come.
More pictures available after the break…