Alden Ultimate Indy Boot
The Ultimate Indy Boot, that is a pretty tenacious statement for Leather Soul to make. What makes this boot the Ultimate Indy Boot? Is it the boot that Indiana Jones would dream about?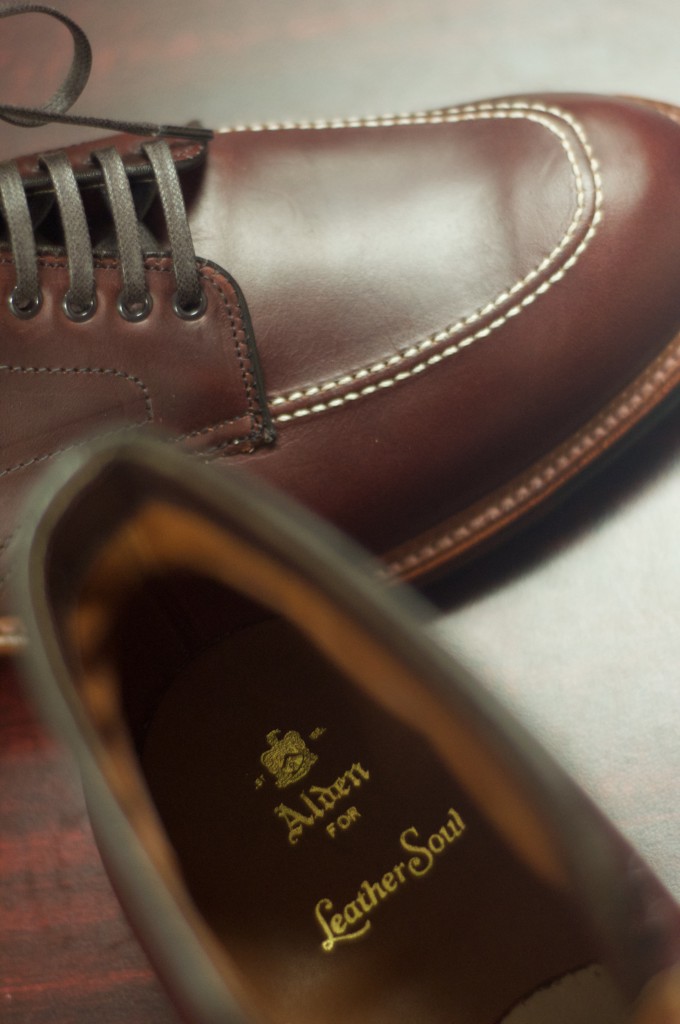 Well, first of all, the boot closely mimics the boot that Indiana Jones wore in the original movie series. Made of Brown CXL, a beautiful and durable leather with a nice and rich brown color, this boot just needs about 3 pounds of dirt and dust on them and they would be ready for Harrison's audition. Second, it is made around the Trubalance Last. A comfortable shape that is supposed to enable the wearer to stand in them for hours on end as they tackle any endeavor thrown their way. Thirdly, it features the more rugged, Commando Sole. Featuring a grippy rubber bottom that allows the wearer to get traction in inclement weather or with limited surface area on the floor. The Commando Sole, is actually one place that I may disagree with it being on the Ultimate Indy. The classic Indy boot comes on the Neocork Sole along with a Thomas Heel. Both of those combine to provide the wearer with more sustainability with the Thomas Heel providing additional arch support. That being said, I wanted the Commando Sole and so I splurged on the Leather Soul variant.
All in all, this is one fantastic version of the Indy Boot. The Commando sole, in my opinion, makes it a better all weather variant of the more commonly available, 403 version.
The antique edging on this boot is just absolutely magnificent. The heel stack on this is just a work of art.