Alden Snuff Suede Tassel Loafer
When it comes to the Tassel Loafer, it is hard to beat the Alden Tassel Loafer. I mean, Alden did invent the Tassel Loafer. They say that it is "Often imitated, never duplicated".
This Snuff Suede tassel loafer keeps the same heart as their far more traditional Shell Cordovan Tassel Loafer, but with a bit more spunk.
These beautiful loafers are made on the same Aberdeen Last as their Shell brethren and feature the same decorative stitching. These Snuff Suede Tassels were made for Alden of San Francisco and feature a Flex-Welt for superior comfort and water performance.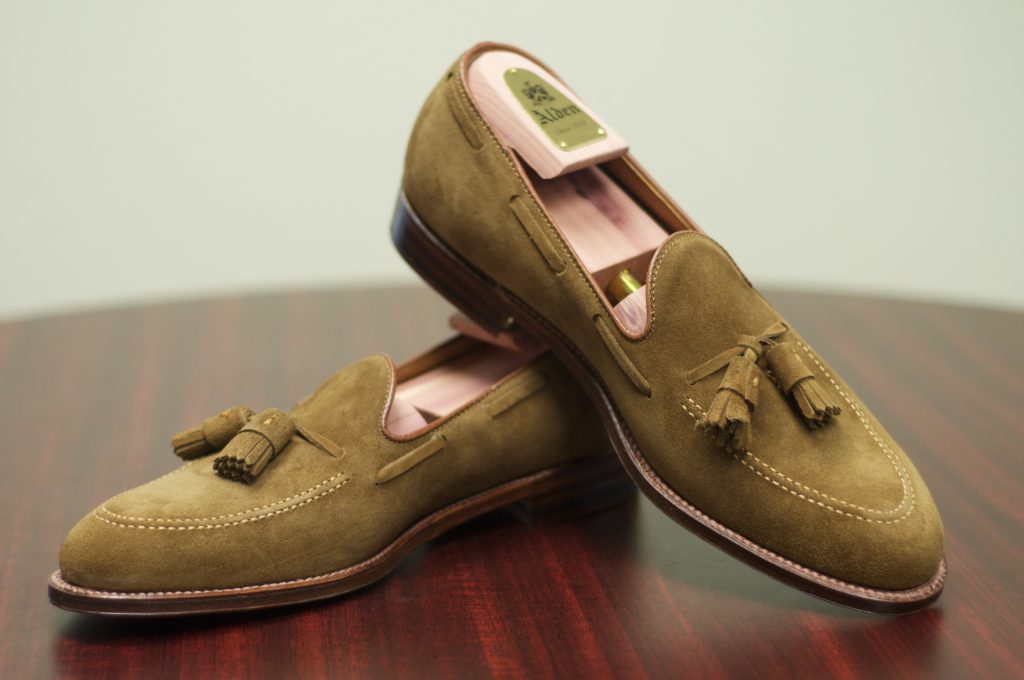 More pictures after the break…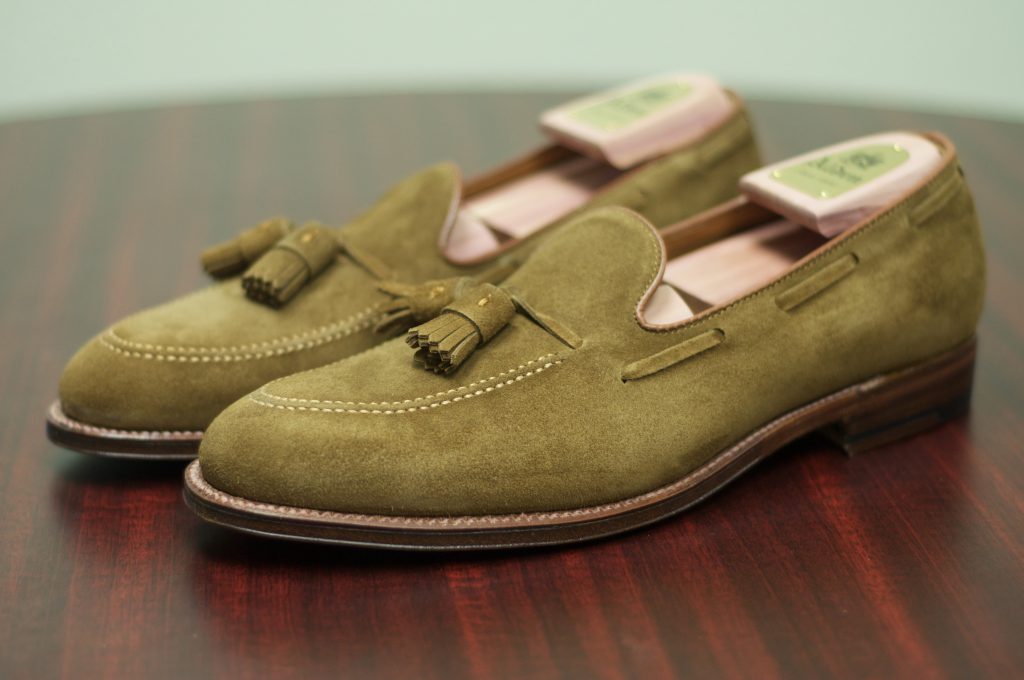 Here there are paired up with their Navy Suede Brothers.