Alden Snuff Suede NST Loafers
I truly have come to love Loafers. I really enjoy the comfort and ease that they provide. Living in Southern California, they are essentially the perfect mix of formality and functionality. They help to keep you classy, but help on the essentially year around 70 degree weather. It is pretty hard to top a Suede Loafer in terms of style and comfort. I guess that a great way to up any model is to add Alden's fantastic hand stitch work onto the shoe! This one definitely hits that mark out of the park!
Several years back, I purchased the Cigar Shell Cordovan NST Loafers on the Grant Last. I really have come to love that loafer as the fit on the Grant Last is just superb. It is candidly much friendlier, especially on the vamp (top of the foot), than the Van Last that Alden makes their classic Leisure Hand-sewn around. That, along with the beauty of the Norwegian Split Toe pattern make a truly remarkable loafer.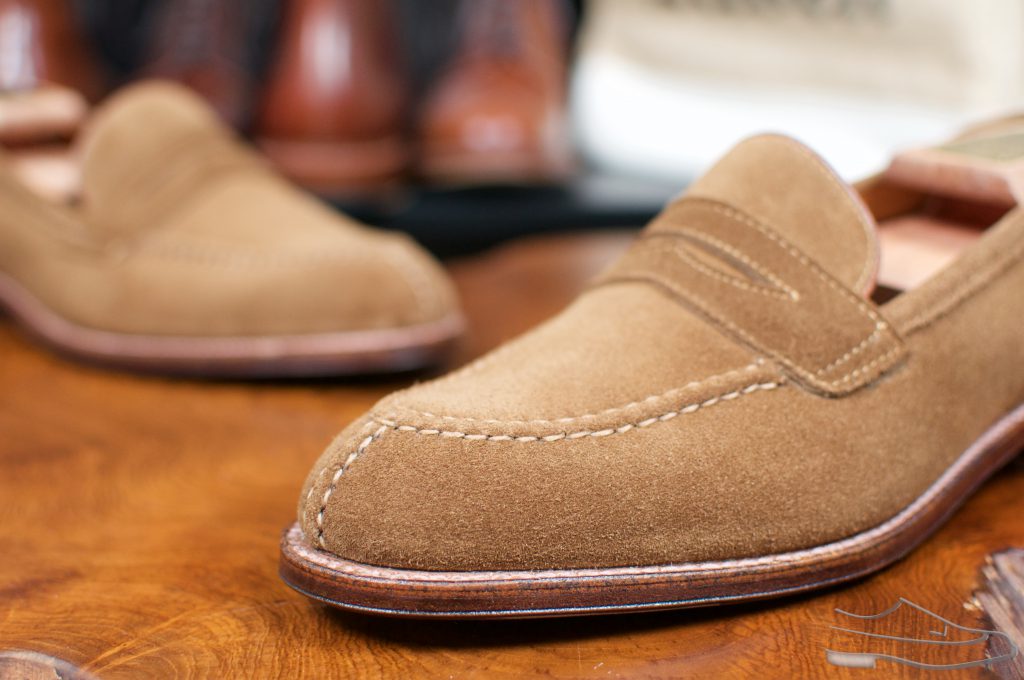 This special variant is made with Alden's versatile Snuff Suede, creating a fantastic loafer that can be worn with many different attires. It is made using Alden's Flex Welt, creating a nice and comfortable experience. Their welt is a 270 degree welt with a closed heel and it features Alden's amazing Tan Antique Edges. These are lined to create a more structured toe.
Overall, these are a lovely model that makes a nice addition to anyone's collection.