Alden Ravello Tanker
There are few boots that top Alden's Tanker Boot. For those not familiar with the terminology, the Tanker is Alden's Norwegian Split Toe Boot made around one of their "chunkier" lasts including the Trubalance, Barrie and the 379x Last. The Tanker Boot combines the elegance of Alden's NST pattern with the beefiness of their heavier duty lasts, combining to make just one exquisitely balanced model.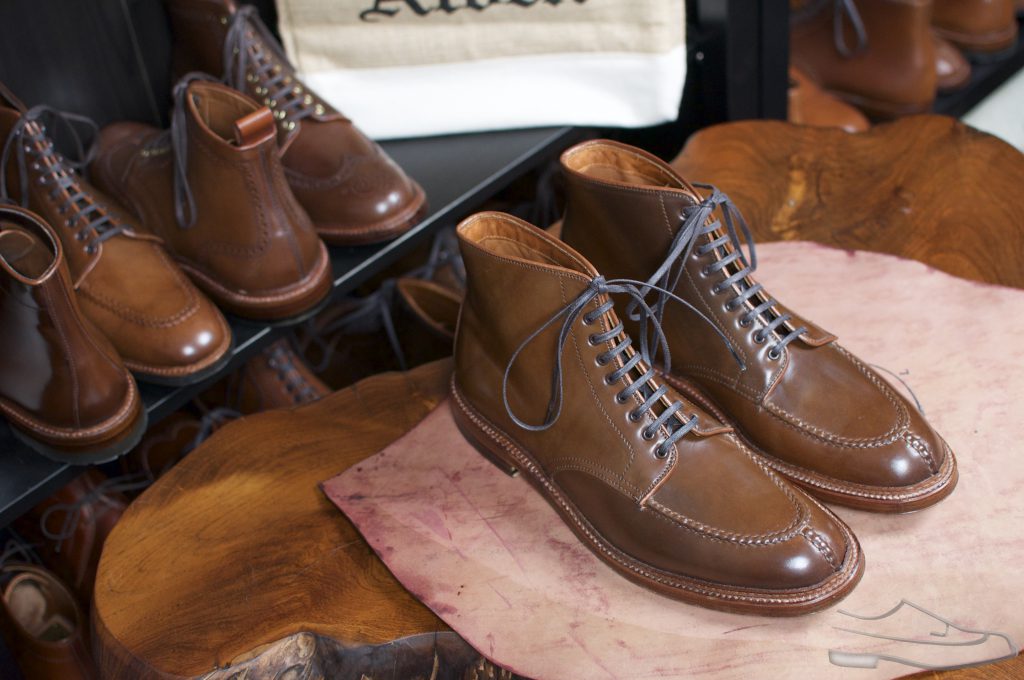 This Tanker Boot, made by Brick+Mortar located up in Seattle, is made out of Alden's most exceptional, and exclusive shade of Shell Cordovan, Ravello. Ravello is a rich shade of Medium Brown with lovely Red Undertones. This pair was made back in the 2018 timeframe and features a nice shade of Ravello.
This Ravello Tanker was made with exquisite attention to detail. It features Alden's superb hand-stitching around the apron on the vamp and, as the name implies, has the same hand-stitching down the toe. This Tanker Boot is accompanied with Alden's heavy duty, house cut Double Leather soles and has a 360 degree Pre-Stitched Reverse Welt. These boots feature the cleaner look of having all eyelets.
Overall, these Tanker Boots are everything that you could want out of a Ravello Shell Cordovan make-up: an iconic pattern, lovely Ravello shade, and details that put these boots at the top of their class.