Alden Ravello Shell Cordovan Medallion Cap Toe Blucher
Alden of Washington D.C. has many special makeups that are hard to match, but this is one of their coolest and hardest to match. It has a rather interesting composition to it, with the heavily brogued Medallion Cap Toe with a Perforated Tip and then the remainder of the shoe has absolutely no broguing on it. It creates an interesting balance and dynamic to the shoe that I do not see to often on Alden Shoes.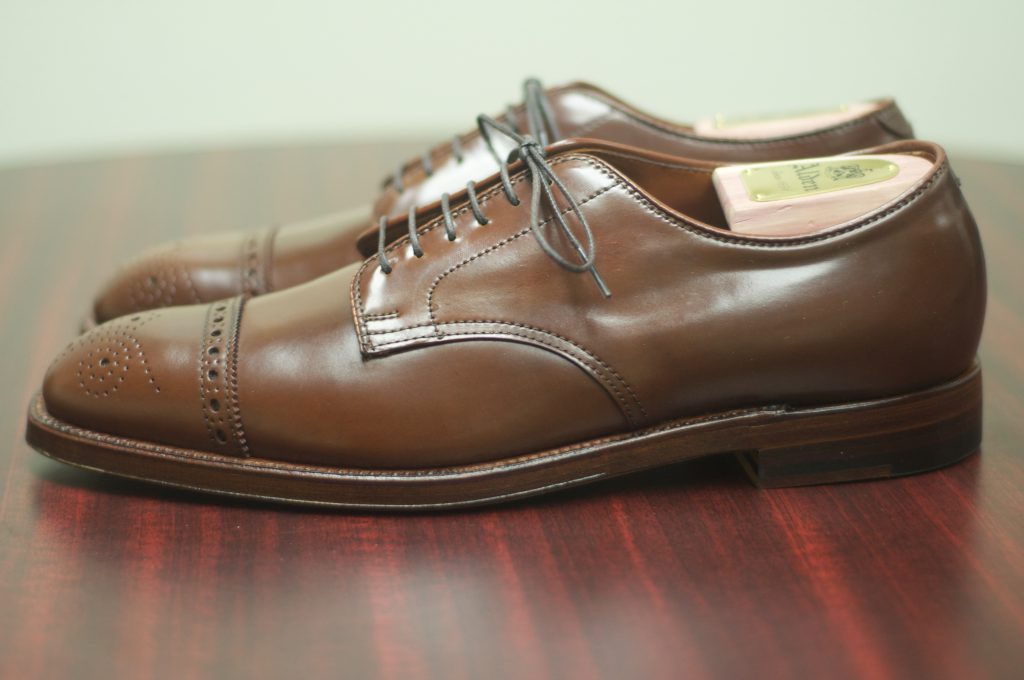 This exquisite shoe is made out of Alden's exclusive Ravello Shell Cordovan and is perfectly moulded around Alden's sleek Plaza Last. It features a special, unique pattern that is complimented by it's flat, 270 degree welt. This Blucher features an Antique Edge, to perfectly compliment the Ravello shade.
This is actually my second pair of these Bluchers. I received a pair from the 2013 run, but they unfortunately were a size 10D and didn't fit me terribly well, so I decided to order a replacement and passed them on to another lucky collector.
Additional pictures are available after the break.