Alden Ravello Plain Toe Boots
Frankly, I am not a huge fan of Plain Toe Boots. If you browse my collection, I really don't own a Plain Toe Boot, however, I had to give this special Ravello variant a shot.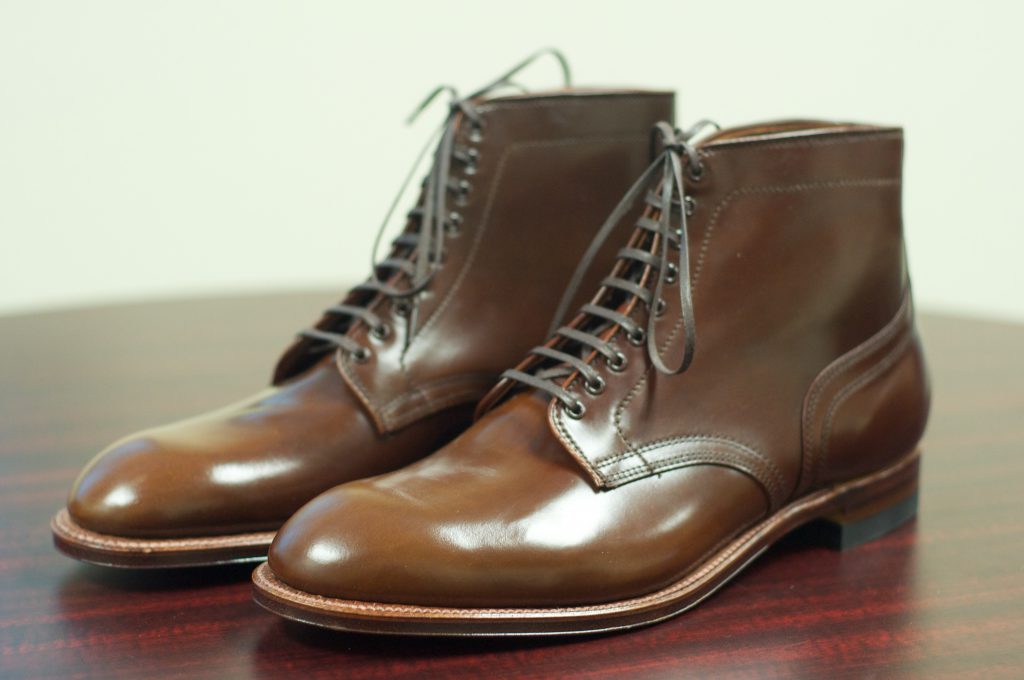 These boots were a special makeup for Anatomica in France. These feature an amazing shade of Ravello Shell Cordovan. They were made specially on the Modified Last, for special anatomical support. Overall, these are just lovely boots. I absolutely love the rear portion of the boot, the Back just looks super cool. The toe of the boots are unlined and the boots feature the Alden exclusive flex welt.
Below are several additional pictures.