Alden Ravello Longwing Bluchers with Dark Edges
Anyone who knows me, knows that I am an absolute sucker for Longwing Bluchers (LWBs). Between their playful amount of perforations running from head to hoof of the shoe, to their classical sense and style, it is not hard to love them.
It has been debated what the best version of the Longwing Blucher is. I personally am partial towards the Ravello LWB.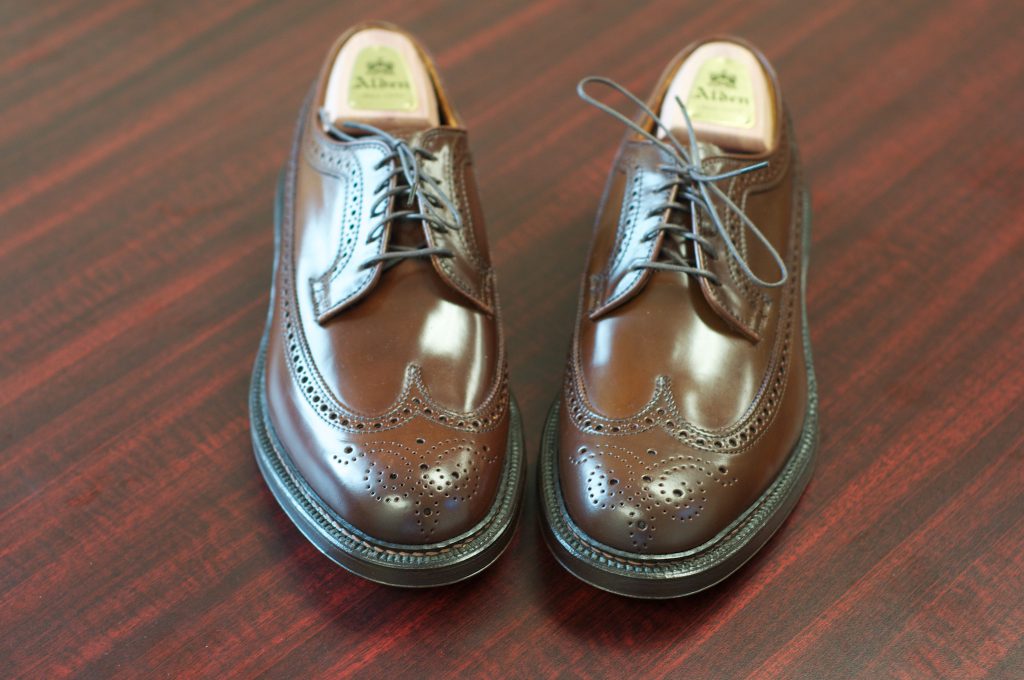 This variant of the Ravello LWB is made in accordance with the specifications of the classic Color 8 "King Wing" 975. This is obviously made out of Alden's exclusive Ravello Shell Cordovan with it's beautiful medium brown color with a red undertone. This version goes the slightly more dressy direction with Dark "Mahogany" Edges.
These were made for Alden of Washington D.C., but these bluchers with the same exact specifications can also purchased from Alden of San Francisco.
Please enjoy the additional pictures below.