Alden Ravello Full-Strap Loafer
Over the past several years, I have really come to love wearing loafers. I really like the more comfortable feeling of the slip on and the ease that they offer. They also tend to provide a slightly more relaxed look, which can help during stressful days and times. I have, and continue, to absolutely cherish the beauty of Ravello Shell Cordovan. It is amazing when two things that you love come together, and this is one of those times.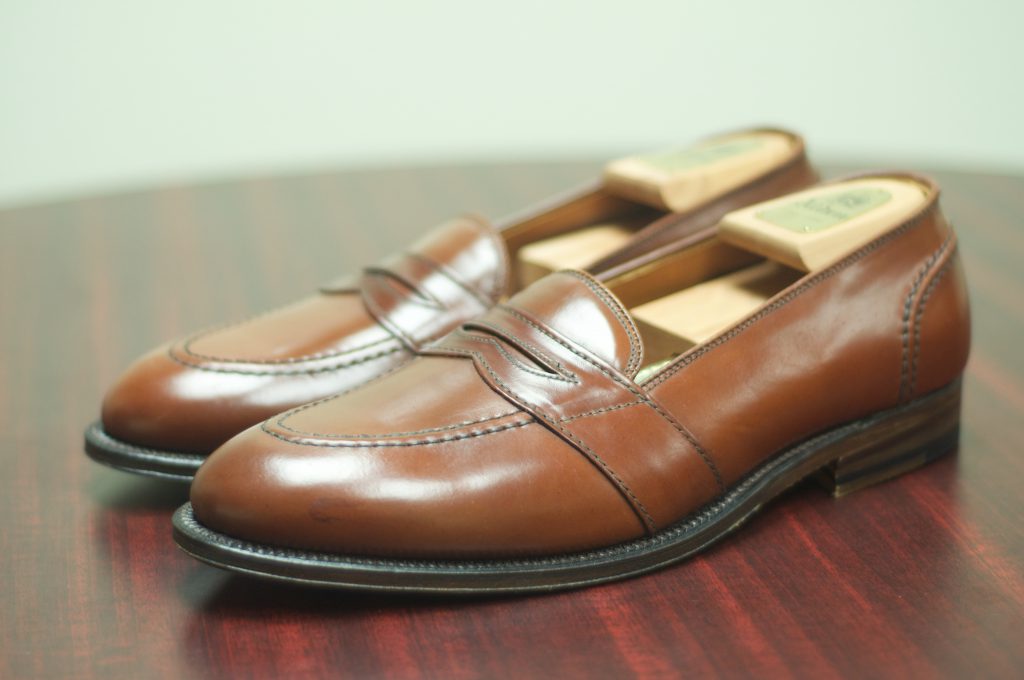 These loafers are Alden's Full-Strap Loafers. The Full-Strap Loafer is a pretty special loafer, because it can be dressed up more than the more typically seen Leisure Hand-Sewn (LHS) can. With their more sleek and refined shape due to being made around the Aberdeen Last and the style cues associated with the strap going all of the way down to the welt, this loafer exudes class.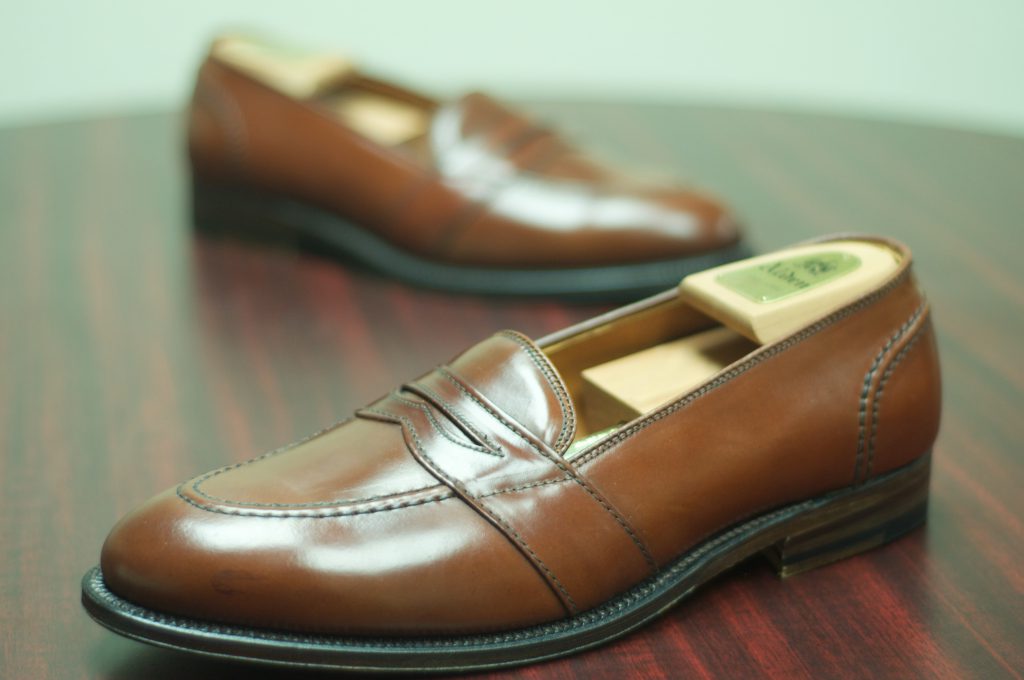 These rare Full-Strap Loafers were made nearly a decade ago by the Alden Shop in San Francisco. They feature a fantastic shade of Alden's exclusive Ravello Shell Cordovan. These shoes feature the standard Full-Strap Loafer details including being made around the Aberdeen Last and having the 270 degree, flat welt. These loafers have the lovely foxing on the rear heels and feature Alden's Darker, Mahogany Edges, which help to dress up the loafer, while offering a beautiful pairing to the Ravello.
These are a fantastic loafer that could be worn with suits to slacks to khakis comfortably. More pictures are available after the break.