Alden Ravello Dr Jones Boot
There are few boots that I have long coveted, but never obtained. I first laid eyes on the Ravello Plaza Indy as we used to call it back in 2012. They were made by Frans Boone in the Netherlands as was the most exquisite boots that I had ever seen. As soon as I saw them, I knew that I had to get a pair. That has turned into quite a long journey, which has amazingly manifested thanks to Harrison, Ltd! During the course of the past 8 years, I had actually arranged this model to be made by various stores and retailers, but they always fell through for one reason or another. Finally, one of my friends, got Harrison Ltd to do them, and they have finally arrived!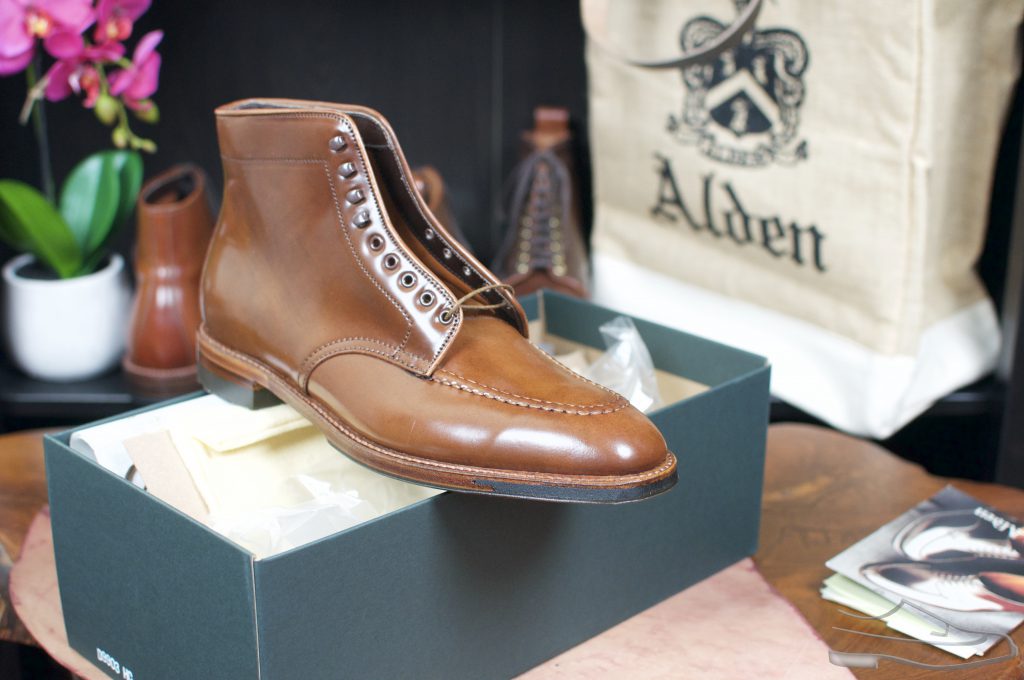 So what is the Dr. Jones Boot? Well, it is essentially a Indy Boot, a U-Tip Boot made around the Trubalance Last, re-mastered around the Plaza Last. The Plaza Last is a truly beautiful Last that is very elegant and sleek. It has a nicely tapered toe with a subtly square toe box. Thus this boot is the formality of the Indy Boot and thus the name, that I coined for it probably 5-6 years ago, the formalization of Indy, was born.
To my knowledge, Frans Boone is the initiator of the Dr. Jones Boot. They initially started making this boot in the 2010 timeframe. I actually bought my first pair of Dr. Jones, in Color #8 Shell Cordovan from Frans back in January of 2014. It is a truly remarkable boot between the contrasting formality of the casual hand-stitch work, boot pattern, Shell Cordovan, and the Plaza Last. Those boots have candidly become one of my go-to boots, especially for travel as it works so well in so many different levels of formality, plus the ruggedness that they offer as a Commando soled boot.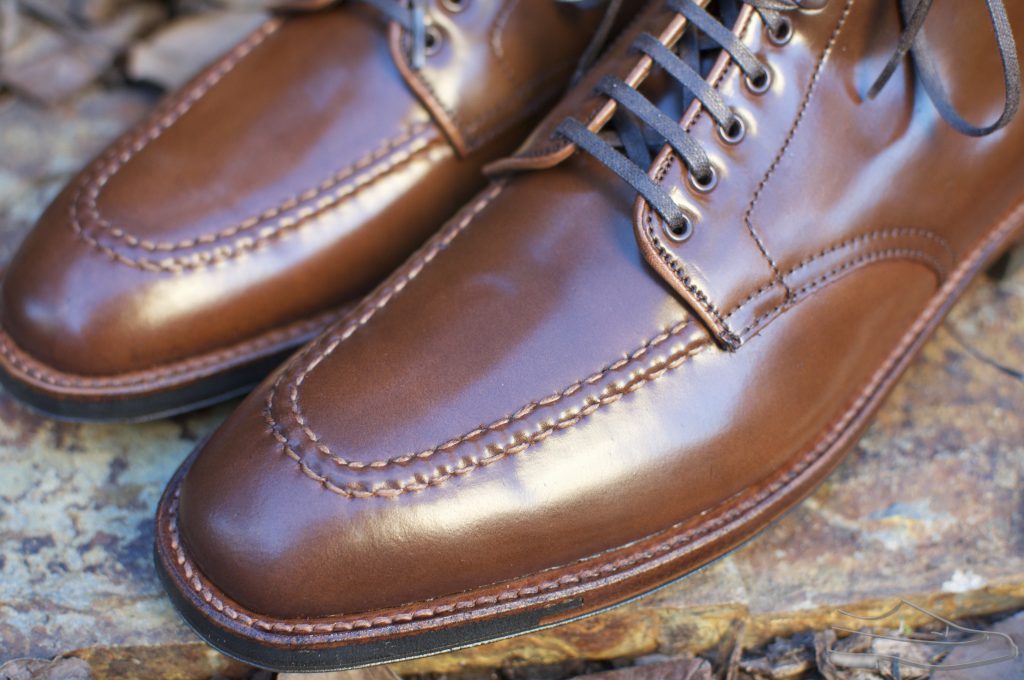 This adventure with Harrison Ltd started around the June 2018 timeframe. Harrison Ltd graciously took on the pattern and then we just had to wait for the allocation of Ravello Shell Cordovan to come in. Ravello, for the 2 of you reading this that doesn't know, is the exclusive color made by Horween for Alden that is a medium brown shade with an amazing red undertone. The shade of Ravello on these doesn't disappoint. These boots came appointed with matching hardware, eyes and speed hooks, and the Ravello was carefully matched with Alden's Tan Antique Edges. These boots came on the Commando Outsole providing a lovely and yet rugged appearance.
In the end, these boots are truly something special to behold and definitely were well worth the wait.
Here are a few pictures of the unboxing experience… Did I mention that I was excited?
Here are pictures of these boots with the stock round laces that they were shipped with.
And a few teaser pictures that I took for fun…
And a few pictures of them hanging out with their Mocha twins.