Alden Ravello Daytrippers
There are not too many boots that you can just say the name of and it gets the interest of the entire Alden community. However, the Daytripper is one of those. An exclusive to Leffot, these amazing boots definitely live up to their name. These boots are Alden's classic Grant Lasted Cap Toe Boot, but are made of Alden's exclusive Ravello Shell Cordovan. Ravello, is Alden's medium brown color of Shell Cordovan, with an amazing red undertone to them. The Daytripper boot is made specially on the Flex Welt, offering an unique experience for a Shell Cordovan boot.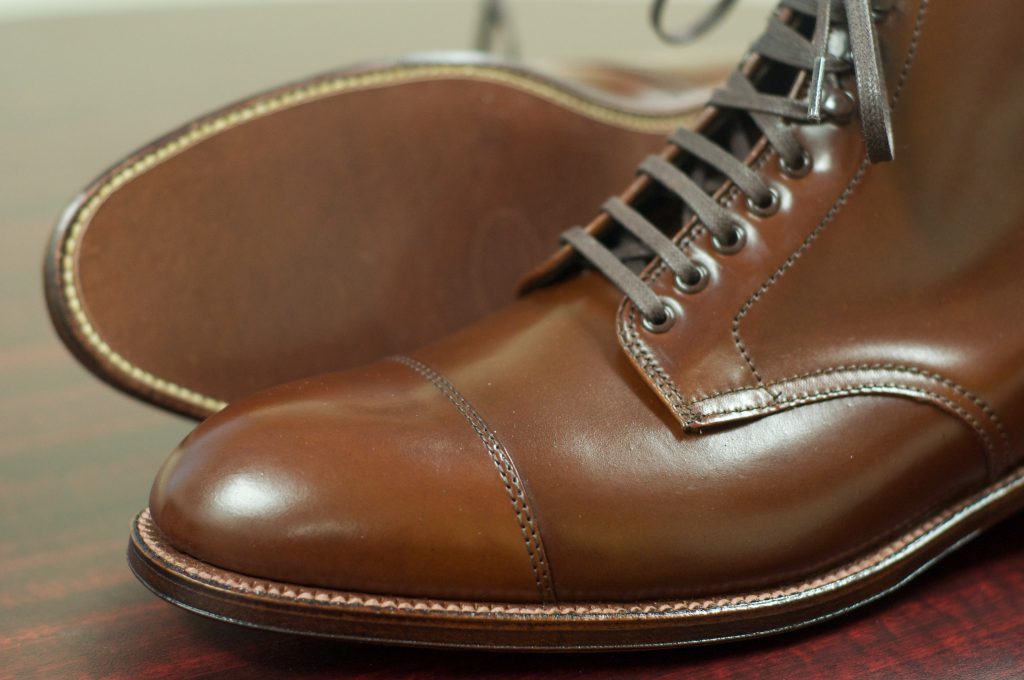 From this photo, you can see the darker, oil soaked outsole that Alden uses on their flex welt and their waterlock soles.
The Daytripper has five exposed eyelets on the bottom and four speedhooks on the to for easy tying.The welt on them are flat and go all 360 degrees around the boot. The combination of the sleeker design with the Ravello Shell Cordovan makes for an amazing boot that is hard to parallel.