Alden Navy Suede NST Boots
I have been long toying with the idea of getting another suede NST Boot to go with my Choco Suede Tankers, but have been patiently waiting for the right mix of fun and formality. This unique special make-up hit the home run in that department.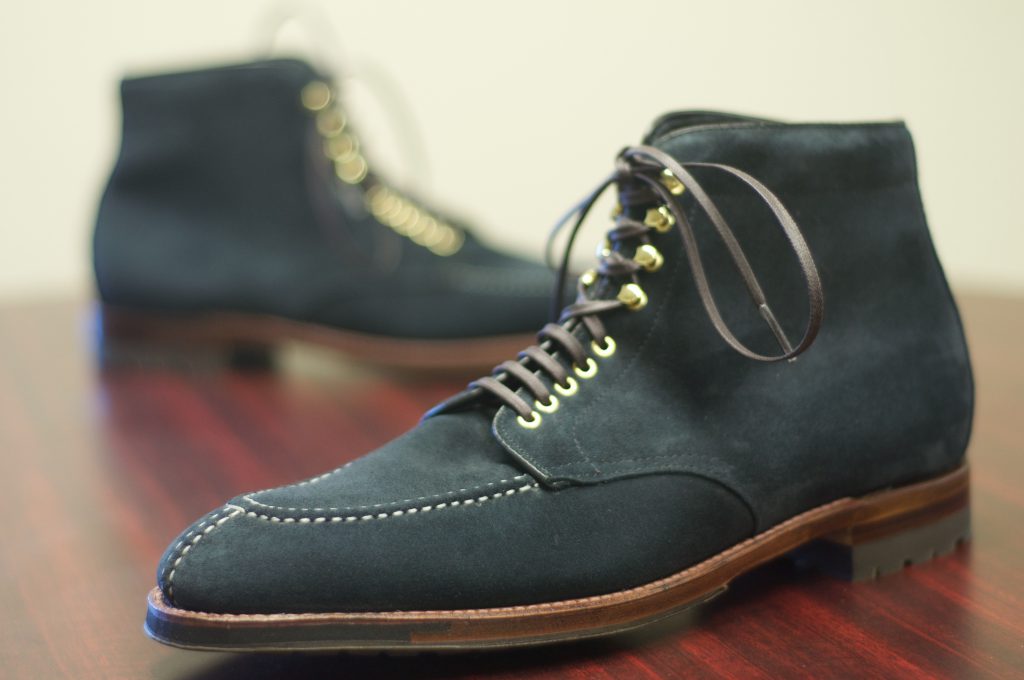 This boot, from my friends at Alden Madison is made out of Alden's beautiful Navy Suede. It toys the line of fun and formality, by having a mix of fun features, such as the Brass Hardware, Antique Edge, and Suede Material along with the formal flare, being made on the Plaza Last, the NST pattern, and the Flat-270 degree welt. The combination overall produces a truly special, unique boot that will pair tremendously with khakis or denim for those days where you want to have a fun twist on business. Definitely not a suit shoe, but I don't think that suede ever really is. Overall, I am tremendously happy with this boot and how it came out.
More pictures are available after the break…