Alden Navy Chromexcel Wingtip Boots
Alden makes a beautiful Wingtip Boot. The dimensions of the Alden Wingtip Boot are about as perfect as they get. I have not seen another manufacturer make a Wingtip Boot with such balance and design. Alden makes their Wingtip Boots on a wide variety of lasts, which offer a varied feel to their boots. Yet, on each last, they have managed to keep their balance and proportions perfect.
This Wingtip Boot is made of Horween's Navy Chromexcel on the Plaza Last specially for Yenni at Brick and Mortar in Seattle. It features matching eyelets and has a Double Waterlock Outsole.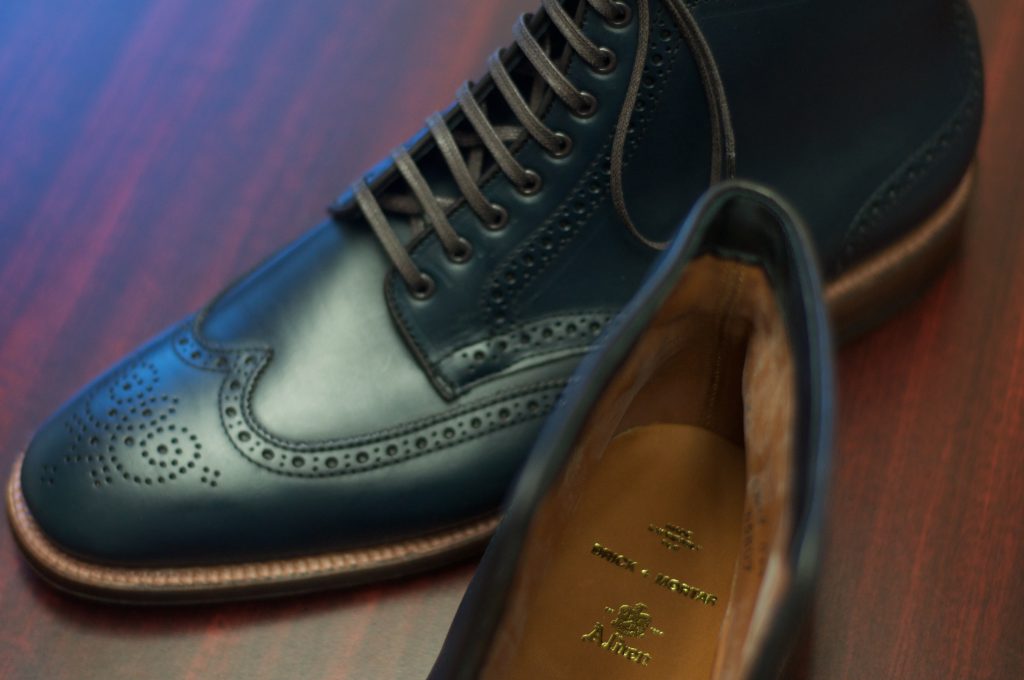 More pictures after the break…