Alden Milkshake Suede Unlined Tassels
The original tassel loafer, often duplicated, never replicated. If you study the history of footwear, you will learn that Alden invented the Tassel Loafer for a discerning customer many decades ago. It has since become an American classic style. You will now find a wide variety of brands now making the tassel loafer, however, none of them do it quite as well as the original.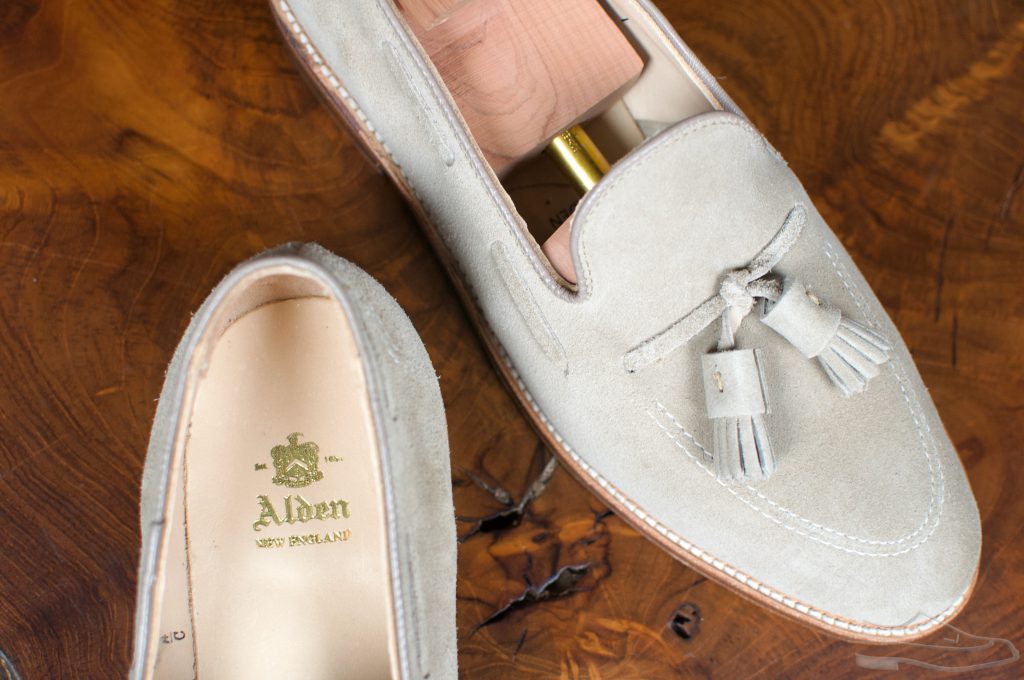 These beautiful Tassel loafers were designed by Alden Madison (in New York City), just a block out of Grand Central Station. These particular tassels are unique in the sense that the front of the loafers are unlined, making for more flexibility and comfort at the front of the shoe, making these the ultimate summer model. These loafers are also made out of Alden's lovely, cream colored Milkshake Suede, making them a great summer shoe. These loafers compliment the color being unlined, keeping to the summer theme. These classic tassels have a natural edge that adorn their classic, single leather outsoles. These tassels are jazzed up with the foxxing on the heel that were for so long exclusive to Brooks Brothers.
Overall, these Tassel loafers will set the standard for amazing summer suede loafers. Please find more pictures attached below.