Alden Hunting Green Suede Atom Bluchers
Prior to purchasing these shoes from Ealdwine, I actually didn't own any Green shoes at all. I do not know why, but I suppose that it would be hard to wear a green shoe in general. I always really wanted a green shoe every year when March 17th rolled around, but I had never pulled the trigger.
The style of these shoes appealed to me upon first glance. I think that they play into my affinity for Alden's Longwing Blucher.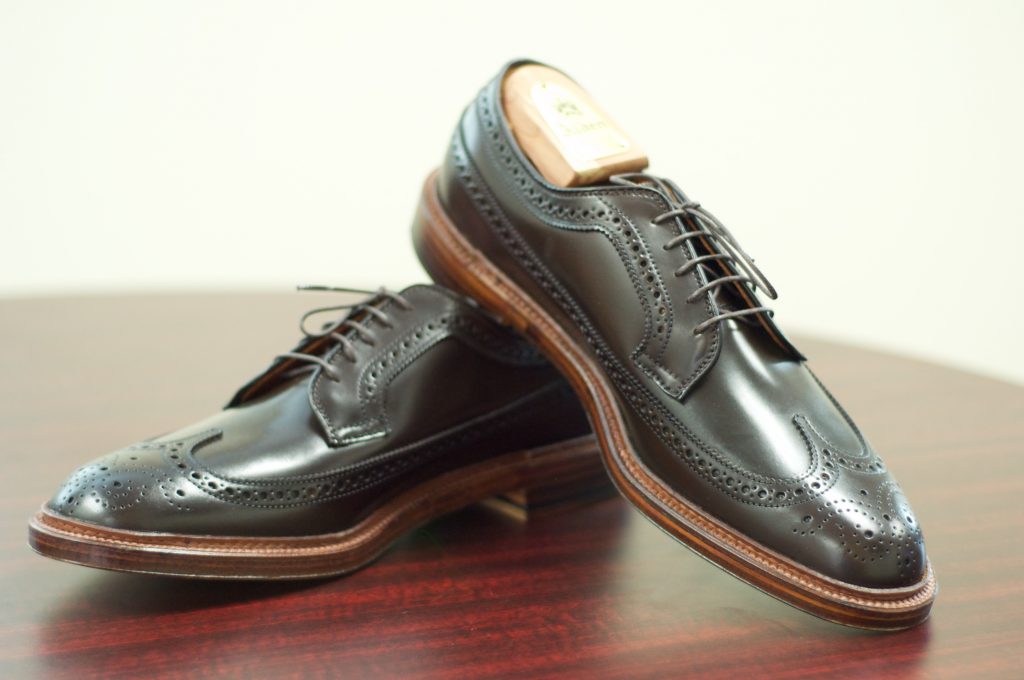 That and I also have always really loved the Medallion Cap Toe Semi-Brogue Balmoral.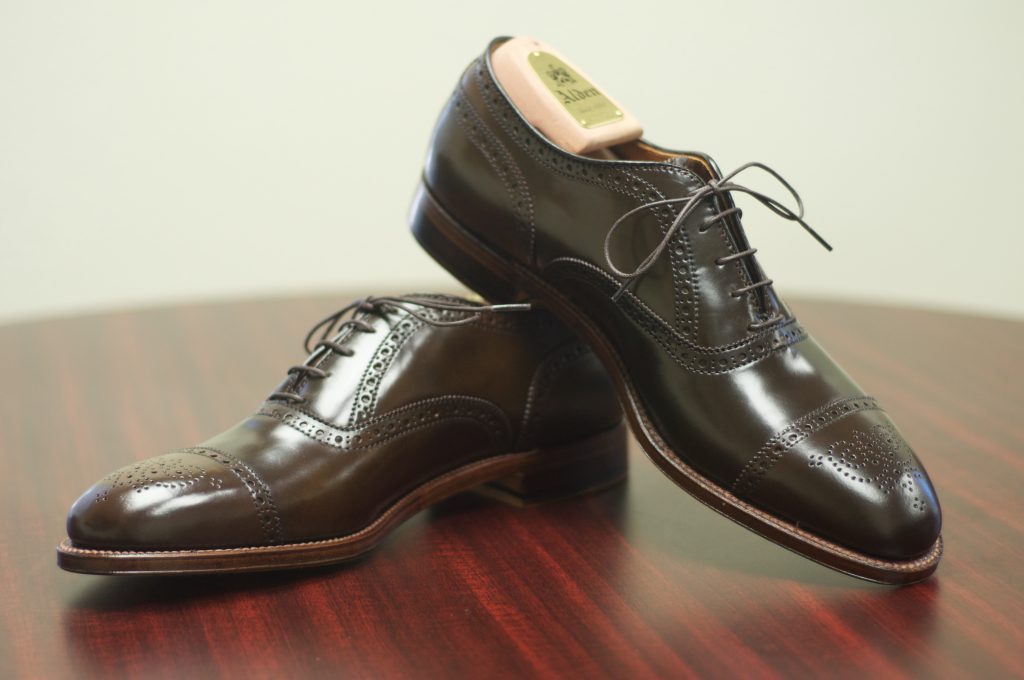 Frankly, these shoes are like the marriage of those two models. With the Medallion Cap Toe and then the Blucher design with the long wingtip brogue that goes from the eyestay to the rear of the shoes. It is a nice mix of the two designs, but probably not a model that I will own every variant of. But it is certainly very nice to mix things up occasionally!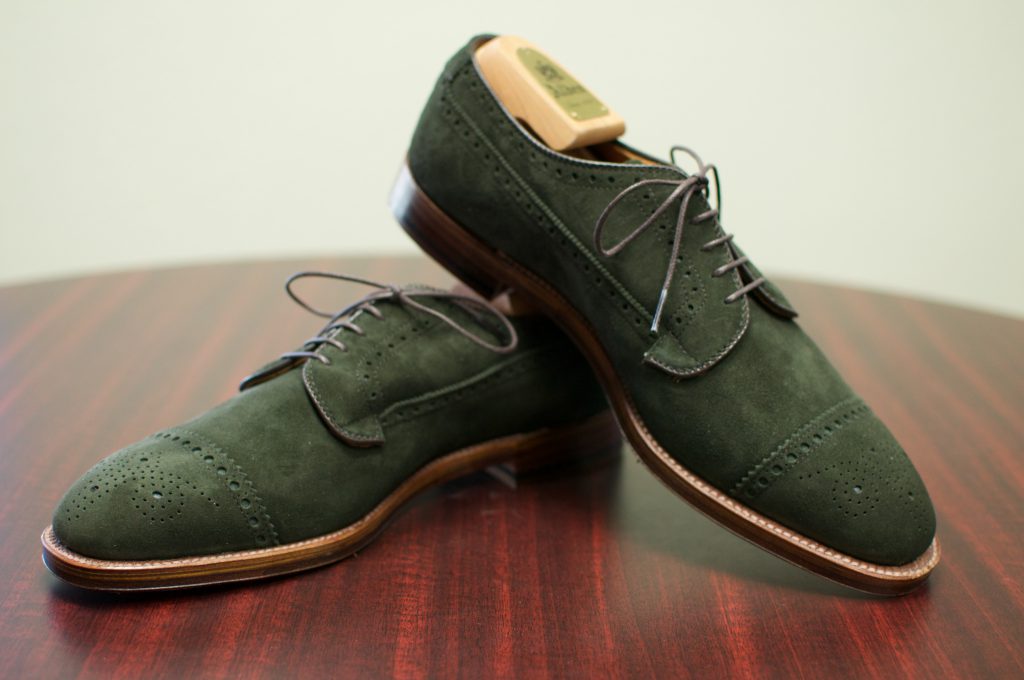 These special guys were actually originally made for Alden of Carmel. As such, it has many of Adam's terrific details including larger punching on the tip of the Medallion Cap Toe and a 270 degree flat welt that nicely aligns to the design. These shoes have a single oiled leather outsole, helping to keep these shoes classy yet comfortable and more water proof for the 3 days a year that you need that in San Diego.
Overall, it is a nice design that is well balanced and brings a new design and color into my rotation!
These guys look really snazzy when being worn as well.