Alden Color #8 Unlined Dovers
Ever wonder what a Shell Cordovan dream Blucher would feel like? Well, you really do not need to look any further than these ultralight Color #8 Dovers made by Brick and Mortar. These dreams are a truly remarkable shoe, perfect for the warm weather of spring or summer. These feature an Unlined Shell Cordovan upper, making them feel buttery smooth.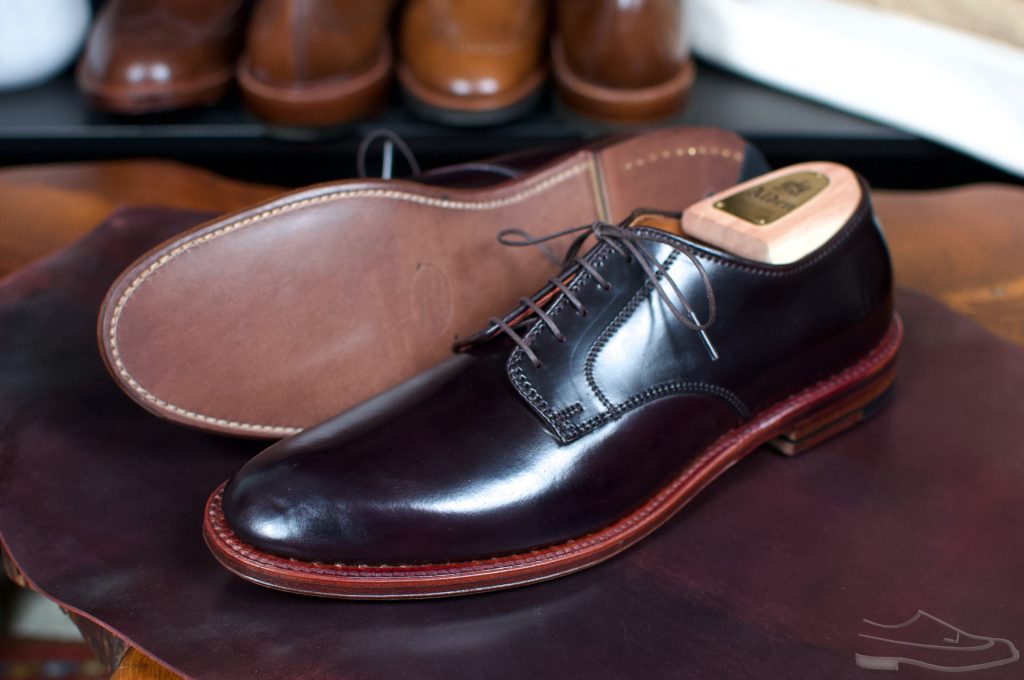 Color #8 Shell Cordovan is the classic color made by Horween. In fact, the color name "Cordovan" is based upon this famous shade of Shell Cordovan. With its rich Dark Burgundy, almost eggplant color that develops a truly magical patina over time as the shell slowly and unevenly approaches a medium brown shade. It is often called the "King" due to its truly universal ability to go with outfits. Color #8 can go from Denim to the board room. It is truly a special shade and is the classic for a good reason.
These Dovers, made by Brick+Mortar, are the classic Alden Dover, featuring a clean and simple design. This design is perfect for showcasing the glory of the Shell Cordovan. They are made around Alden's generous and popular Barrie Last. These feature Alden's coveted Antique Edges that are attached to the Flex Welt (single oiled outsole) with a flat, 360 degree welt. Overall, this combines to make a terrific casual makeup for the warmer months that will serve me well for years to come!
Enjoy the pictures below!