Alden Color #8 Medallion Cap Toe Boot
Good things sometimes come in multiples. This is definitely one of those times… I received these boots, what I like to call the "Semi-Brogue Boot" in both Color 8 Shell Cordovan and Black Shell Cordovan. I have always been a sucker for the Semi-Brogue design. My first pair of Shell Cordovan shoes, was a Semi-Brogue made by Allen Edmonds, called the "Strand". This boot takes the basic concept, of a Perforated Tip with a Medallion and Broguing throughout the upper to form a fancy and sophisticated look. In my opinion, the curves of the pattern and the Plaza Last, play perfectly together to form this balanced dress boot. In order to exude class, this boot was done with all eyelets on a single leather sole.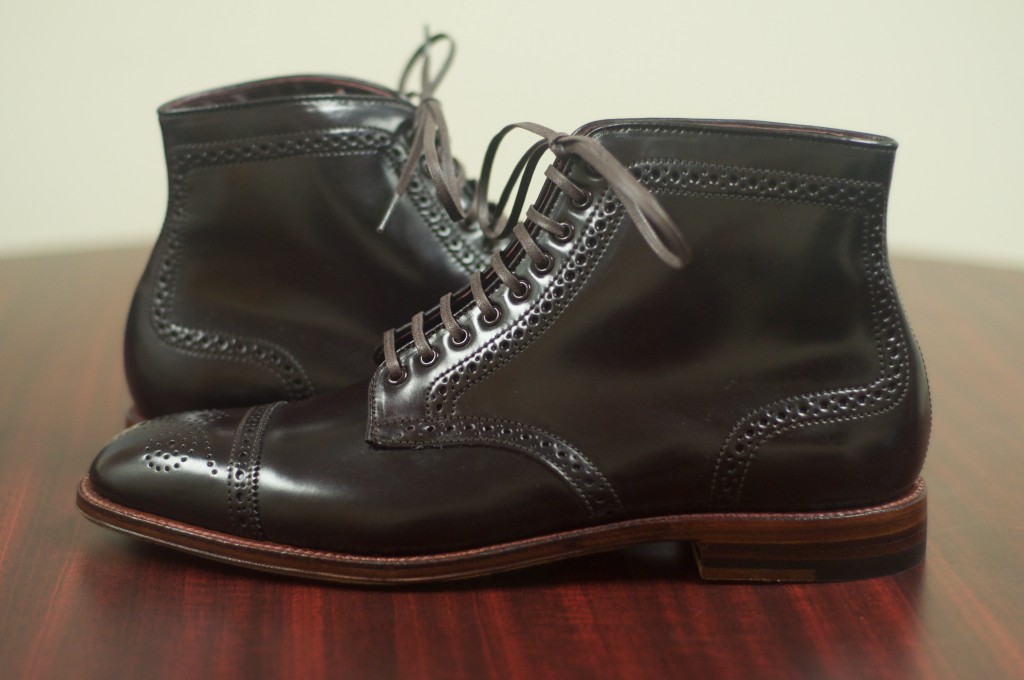 In order to provide the more popular and modern twist, these boots were done with an Antique Edge, which provides a slightly more casual flair to these boots. It is a fun and interesting contrast to the formal pattern and Last that these were made on.
Before, I go into the picture set for this boot, I wanted to post a few side-by-side photos between this Semi-Brogue Boot and its cousin Black Shell Cordovan version.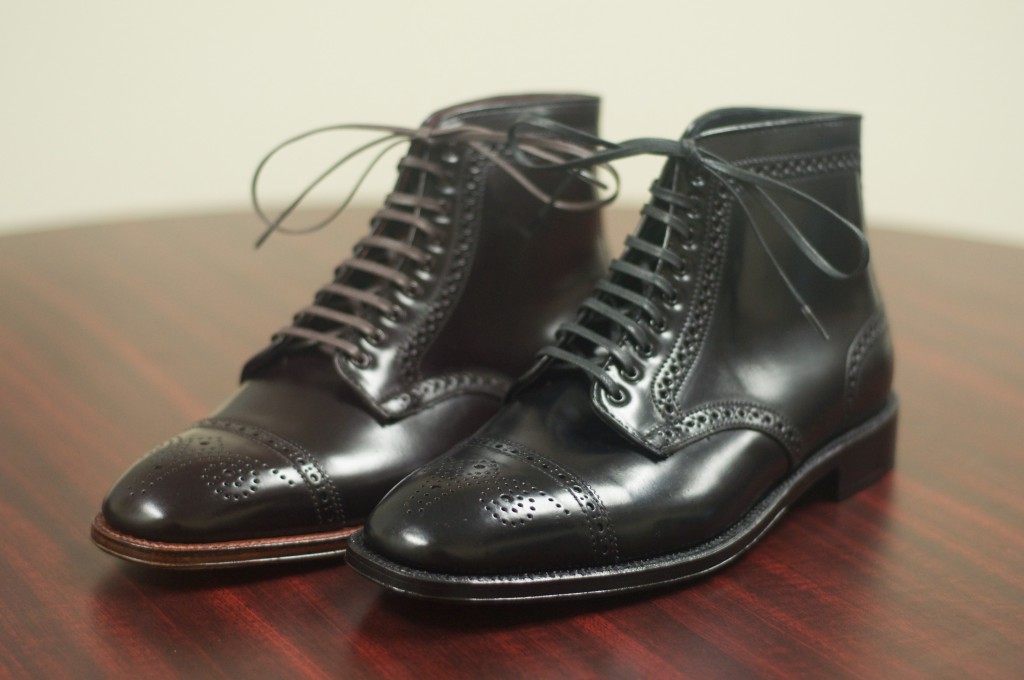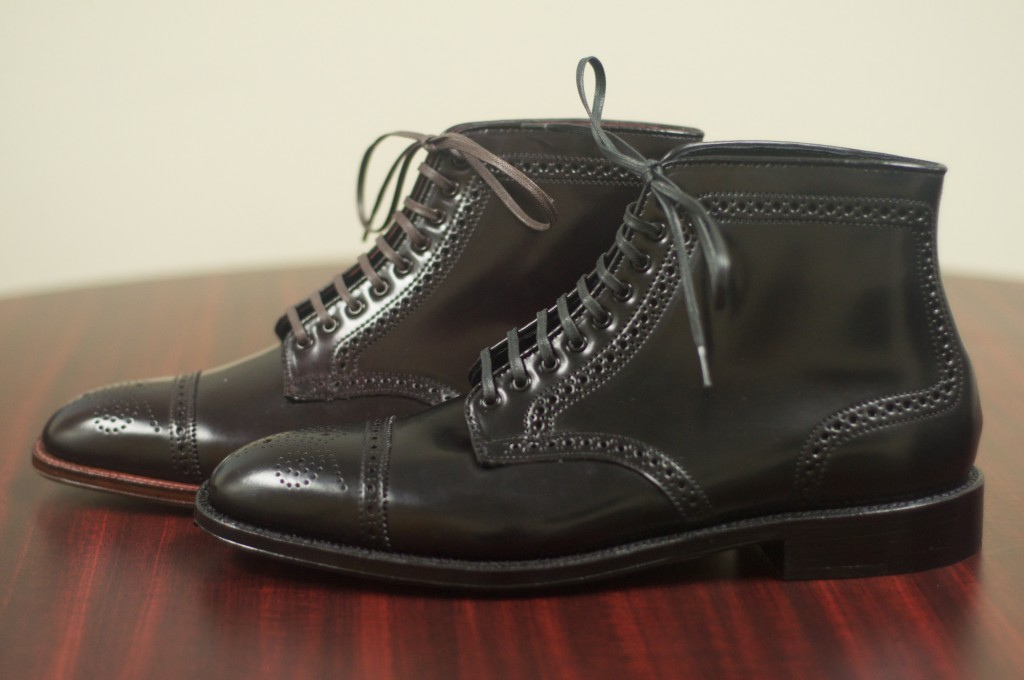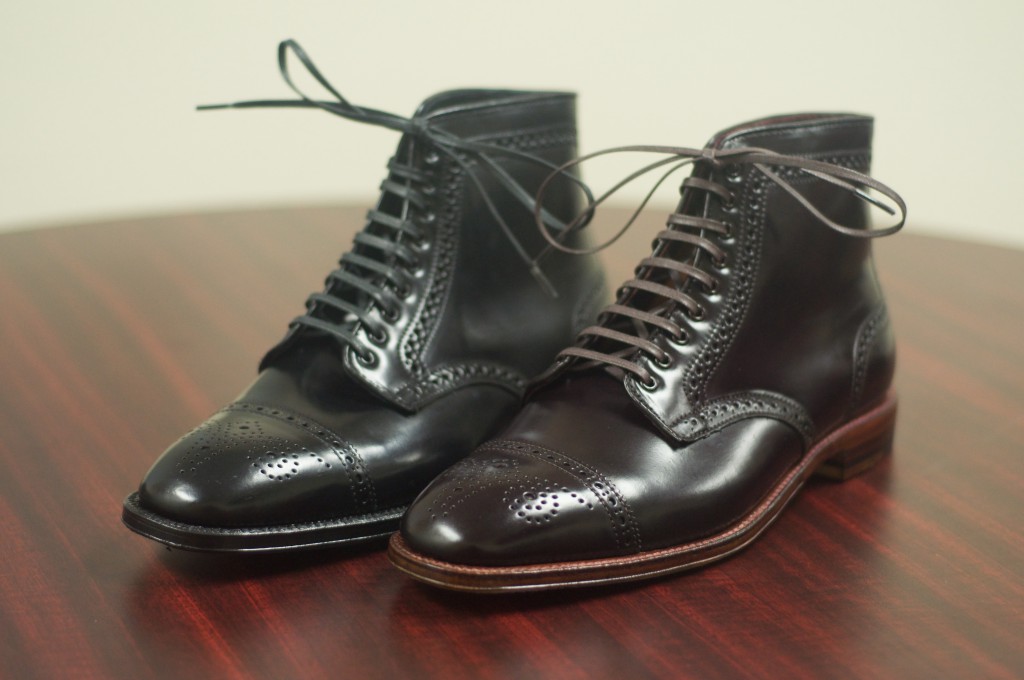 Finally, the comprehensive set of pictures of this Color 8 Semi-Brogue Boot on the Plaza Last.