Alden Color #8 Grant Wingtip Boots
Alden makes an absolutely amazing Wingtip Boot. A strong majority of their Wingtip Boots are made around the Barrie Last and so it is special when they are made on a last besides the Barrie Last. This version, a special makeup of Brick+Mortar, is no exception. The Brick+Mortar boot is made around the beautiful Grant Last. The Grant Last is most commonly utilized for their Cap Toe Boots, such as their classic 4060. The Grant Last is somewhat of a "tweener" last, introducing some of the sleekness found in the Plaza Last, but retaining the more rounded properties of the Barrie. Frankly, I was unsure what I had signed myself up for when I ordered this boot, since I personally had never seen a Wingtip Boot made on the Grant Last before, but it came out extraordinarily well. For comparison, I have included photos of the Grant WT Boot and Barrie WT Boot taken from a similar angle.
Color 8 WT Boot on Grant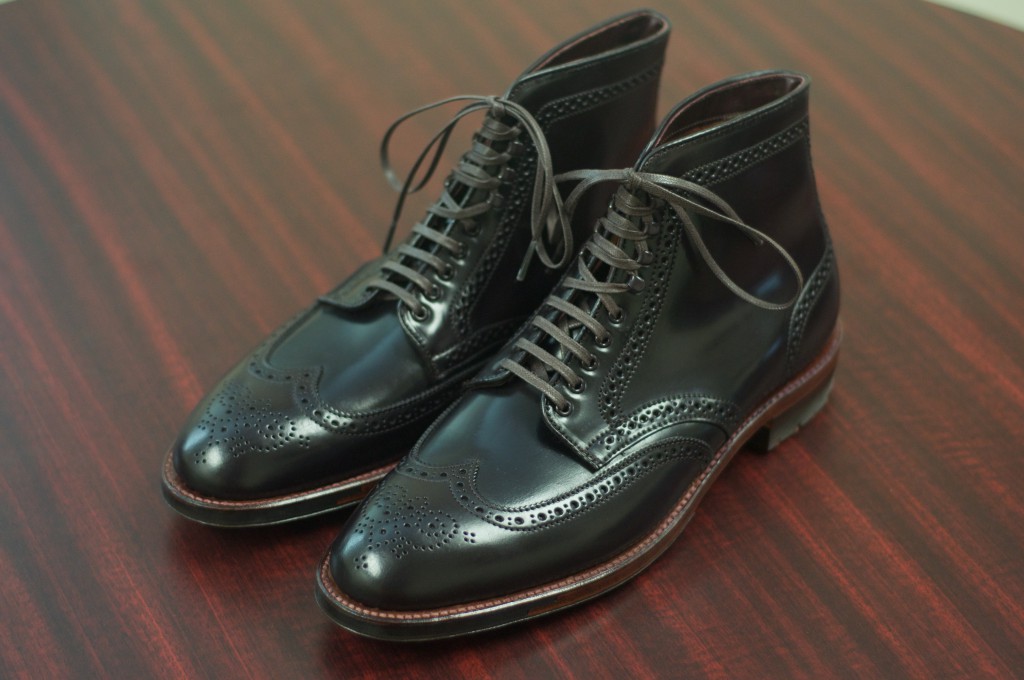 Cigar WT Boot on Barrie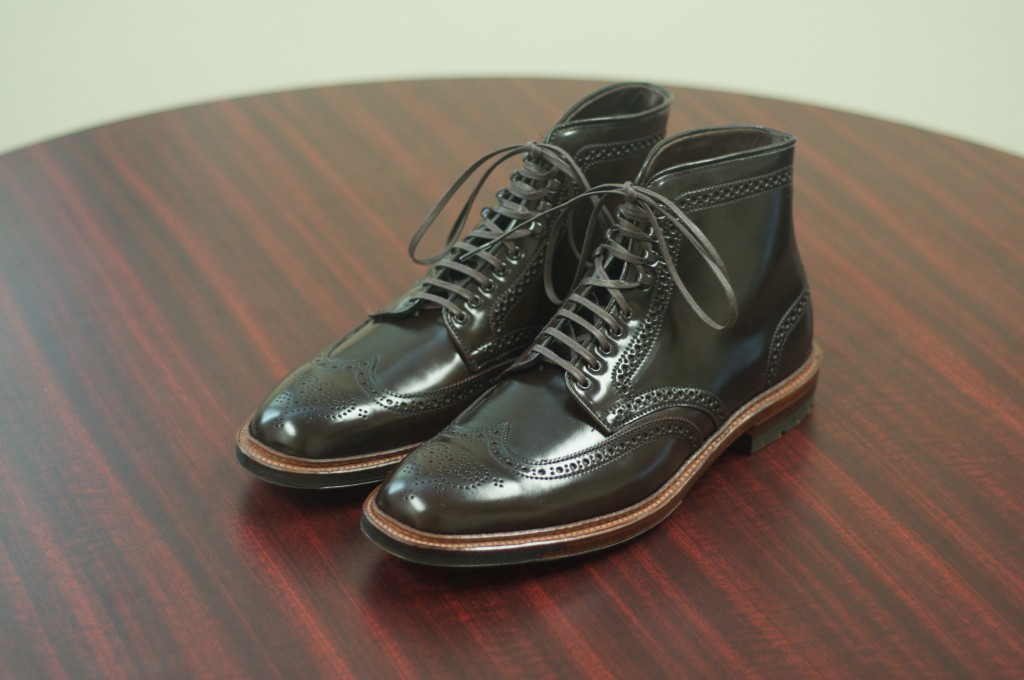 This Color #8 Wingtip Boot made by Brick+Mortar has every feature that anyone could want in a Wingtip Boot; classical Color #8 Shell Cordovan, beautiful antique edges, Alden's custom Commando Sole, and Speed Hooks. This Boot is also classed up by having a flat welt, which runs all of the way around the boot. I am very fortunate and excited to get a pair made on Yenni's first run.
Additional pictures after the break.