Alden Color #4 Tanker
For anyone in the Alden-verse, I think that the title here says it all. A Color #4 Tanker! I mean, that probably combines Alden's two most coveted things into the ultimate package.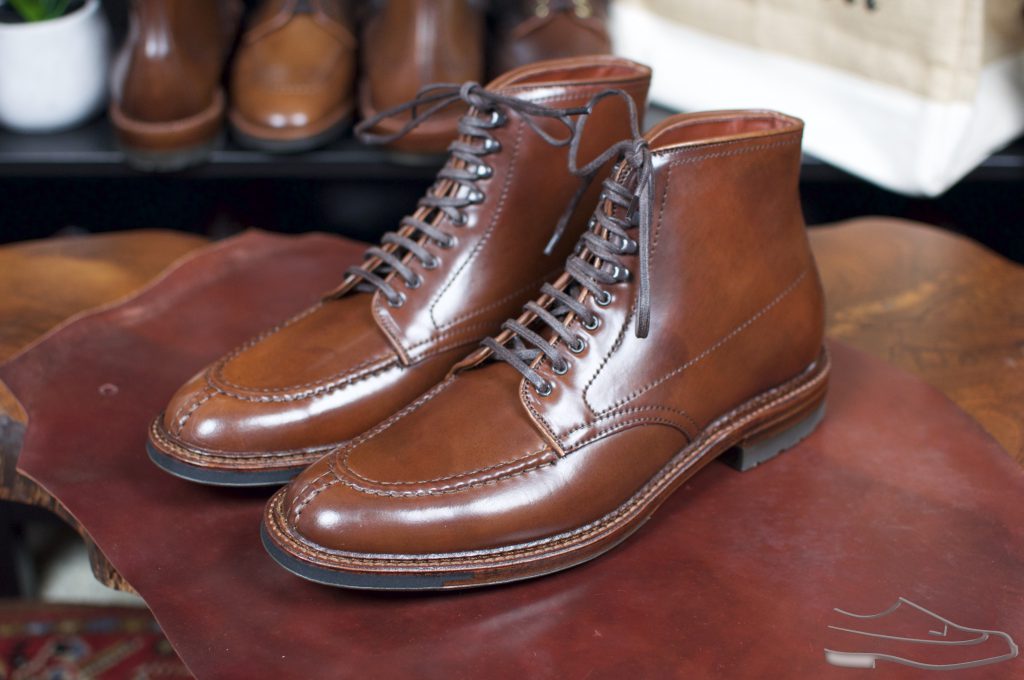 For those not familiar with the terminology, the Tanker is Alden's Norwegian Split Toe Boot made around one of their "chunkier" lasts including the Trubalance, Barrie and the 379x Last. The Tanker Boot combines the elegance of Alden's NST pattern with the beefiness of their heavier duty lasts, combining to make just one exquisitely balanced model. This Tanker is made around Alden's friendly Barrie Last.
Color #4 Shell Cordovan is an amazing shade of Shell Cordovan. Leading up to 2020, I honestly never thought that Alden would ever use Color #4 again. It had been about 8 years since the initial release of Color #4 and the rumblings were that Alden had no intention to use it again. Well, good things that the tides had changed! So what is Color #4 Shell Cordovan? Is it related to the readily available Color #8 that has become synomonous with Cordovan? Well, simply it is Horween's ever famous Color #8 Shell Cordovan, but with half the amount of dye added during the staining phase of production. The resultant Shell is a beautiful medium brown with a strong red undertone to it. Below is a Color #4 Shell Cordovan Shell from Horween.
This Color #4 Tanker is the ultimate Tanker. It was designed to perfection. As already stated, it is the NST pattern made around the Barrie Last. It is complimented with Alden's famous and always coveted Antique Edge. That Antique Edge wraps around Alden's custom Command Sole and is attached to the upper with Alden's Pre-Stitched Reverse Welt that goes all 360 degrees around the boot. The boot features the classic Indy side, with the horizontal stitch going along the quarters, playing nicely off of the NST line from the vamp. The boot includes matching eyelets and hooks for a clean aesthetic that makes these boots easy to stick on in a hurry.
Overall, these are the Tanker that everyone has been waiting for. There really isn't much else to say… Now how about some more pictures?