Alden Color #4 Shell Cordovan Perf Tip Boot
Well, I candidly never thought that I would be writing this entry. The last time that Alden has produced a shoe in Color #4 Shell Cordovan was 2012. This order actually started its life as a Whiskey Shell Cordovan Boot. Immaculately planned with Alden's illustrious Perforated Tip Cap Toe Boot on the elegant Plaza Last. But something went wrong with the batch of Whiskey Shell Cordovan and something amazing happened…. The order got converted to the highly coveted and never available Color #4 Shell Cordovan. The resultant boot is truly phenomenal and I am calling this boot the Lucky #4.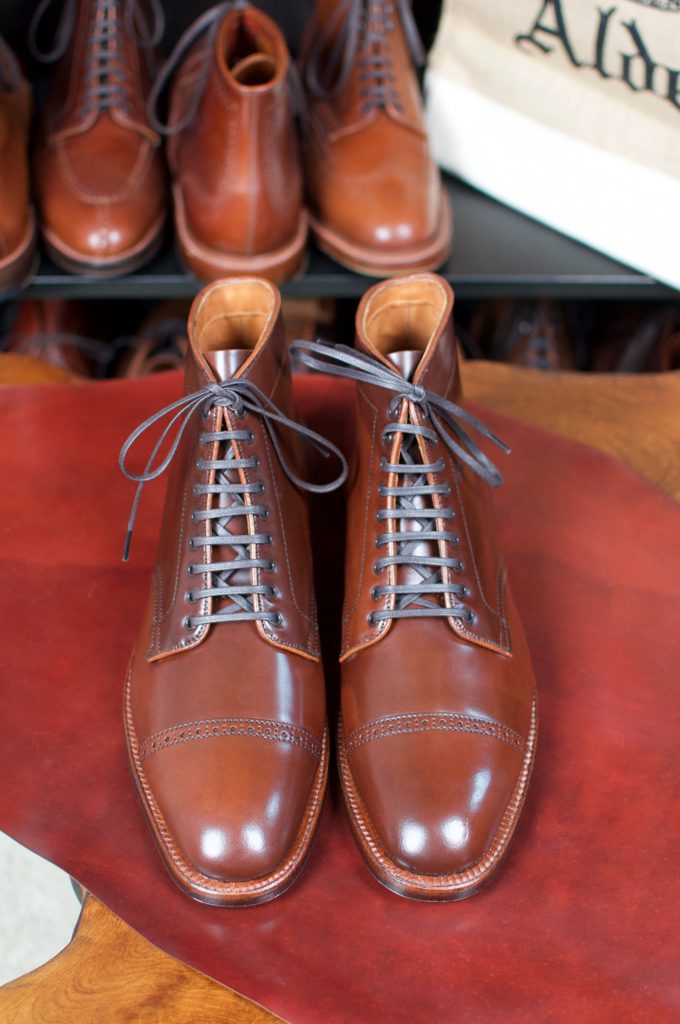 So what is Color #4 Shell Cordovan? Well, simply it is Horween's ever famous Color #8 Shell Cordovan, but with half the amount of dye added during the staining phase of production. The resultant Shell is a beautiful medium brown with a strong red undertone to it. Below is a Color #4 Shell Cordovan Shell from Horween.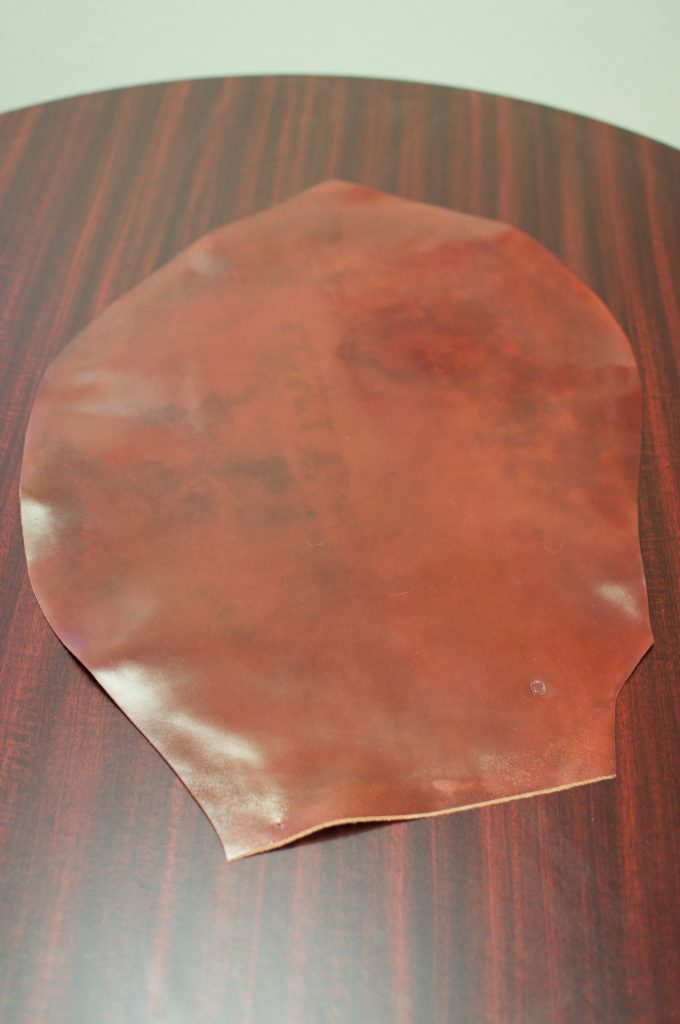 It is not too far off from Alden's exclusive Ravello Shell Cordovan shade, but has more red to the shade than Ravello traditionally has.
Besides likely the most desirable shade of Shell Cordovan, this boot has the perfect details. It is Alden's beautiful and classic Perforated Tip Cap Toe Boot pattern, but made around Alden's more chiseled Plaza Last. This last is elegant, but not over the top. As a beautiful dress boot, it features a Flat Welt that goes 270 degrees around the boot, forming a closed heel. The Boot features, as expected, Alden's magnificent Antique Edges and Alden's exclusive Oil-Soaked Double Waterlock Outsole. The back and side-stitching on this boot is truly classic and it features all eyelets for a refined look.
Overall, this is the boot that we were dreaming about. It has a killer color, killer design, and will be the one to have for years to come!
I mentioned up front that the last time that Color #4 Shell Cordovan was used by Alden was 2012. I am very fortunate enough to have two amazing boots from the older batch of Color #4 Shell Cordovan and here is a nice comparison between this 2020 boot and the older 2012 boots. The older boots definitely are lighter in color, this is due to age/sun/patina as well as the shade that they were originally produced in. I do expect these newer 2020 variants to lighten up some with time and wear, but the newer Shells have their own, new beauty to them!