Alden Color #4 LHS
I have long dreamed of being able to have a pair of Alden Color #4 Shell Cordovan Leisure Hand-sewn (LHS) Loafers. I honestly never thought that this would ever become a reality. Back in the original run of Color #4 (around the 2011-2012 timeframe), the Lakota House in Japan made a series of Color #4 Aldens. One of which was an Unlined LHS. I have since longed to be able to get a pair, but of course had never had any such luck. Apparently 2020 was the year to change all expectations as after an over 8 year hiatus, Alden brought back Color #4 Shell Cordovan, and hope returned.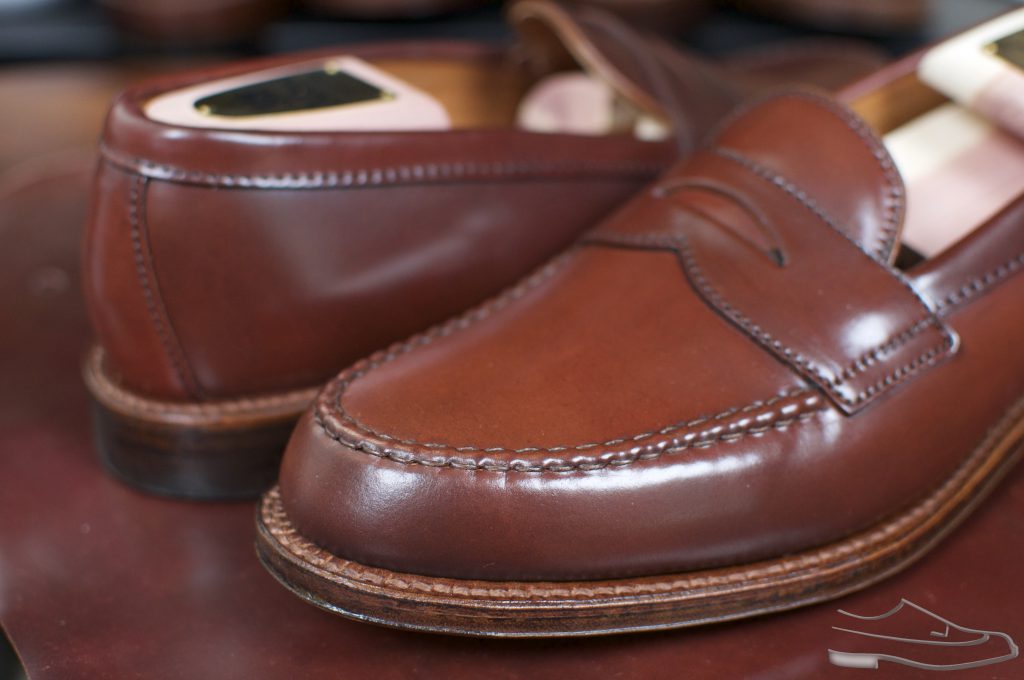 For those of you unfamiliar with Color #4 Shell Cordovan, as the name may imply, it is closely related to the traditional and quintessential Color #8 Shell Cordovan that has become synonymous with Cordovan. Color #4 uses the exact same dye as Color #8, but literally in half the concentration. The result yields a remarkable medium brown with a strong red undertone to it, as opposed to the classic Burgundy shade. The Color #4 shade is truly something to behold and makes for amazing footwear (and accessories of course)!
These Color #4 Shell Cordovan Loafers do not disappoint. Alden DC went truly classic with them, using the Color #4 Shell Cordovan over the traditional Van-lasted Penny Loafer pattern. The edges are Alden's always coveted Antique Edges that adorn the Alden homemade classic Leather Outsoles. The Antique Edges play perfectly into the mid-brown and red tones of the upper. The flat welt goes all the way around the shoes, creating a perfect binding between the upper and the outsole. The hand stitching uses a medium brown thread that creates a nice subtle aesthetic. We actually tried to get the factory to make these Unlined, but they were unable to fulfill that portion of the request and thus these are lined like the classic 986.
Overall, the result is a truly timeless loafer that will be the bar for all to desire for years to come.
And here are the #4 LHSes along with the remainder of my LHSes. From Left to Right they are: Black, Color #8, Cigar, Color #4, Ravello, and Whiskey.