Alden Cigar Wingtip Boots
The Alden Wingtip Boot is an absolutely glorious thing to behold. Many other makers make Wingtip Boots, but no one gets the proportions down as perfectly as Alden does. This Cigar Wingtip Boot made by Alden Madison has every feature that anyone could want in a Wingtip Boot; exotic Cigar Shell Cordovan, beautiful antique edges, Alden's custom Commando Sole, and Speed Hooks. This boot is made around the famous Alden Barrie Last and has a nice hefty quality to them. I am very fortunate and excited to get a pair made on their latest run.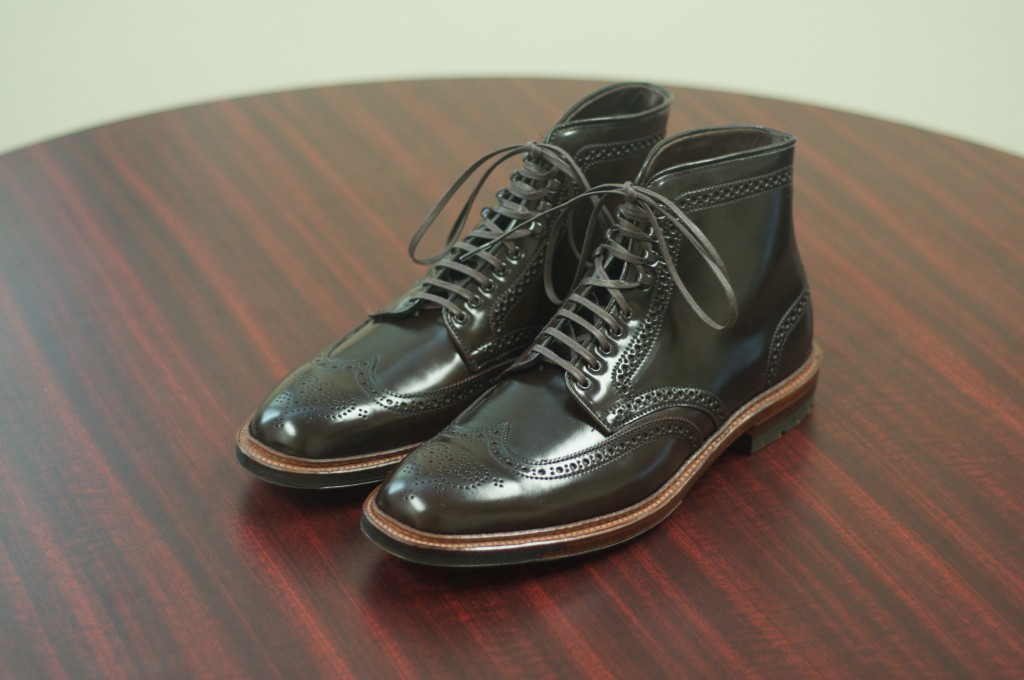 Additional pictures after the break.