Alden Cigar Shell Cordovan Jumper Boots
It is not every day that a special pair of boots land in your lap. This past week was a special week. I was able to get the Cigar "Jumper" Boots from Alden of Carmel.
This boot was a special makeup for Adam. It features a Cap Toe Perforated Tip with Broguing. Adam had the Broguing done with the hardly used, larger Brogue pattern for a more distinctive and unique look. The Boot was finished off with a 360 degree, pre-stitched split-reverse welt and has the "Indy" stitch along the side of the boot. This design is paired with an absolutely gorgeous and rich shade of Cigar Shell Cordovan and Alden's superb Tan "Antique" Edges. The overall combination creates an absolutely superb aesthetic, that makes this distinct boot feel truly special.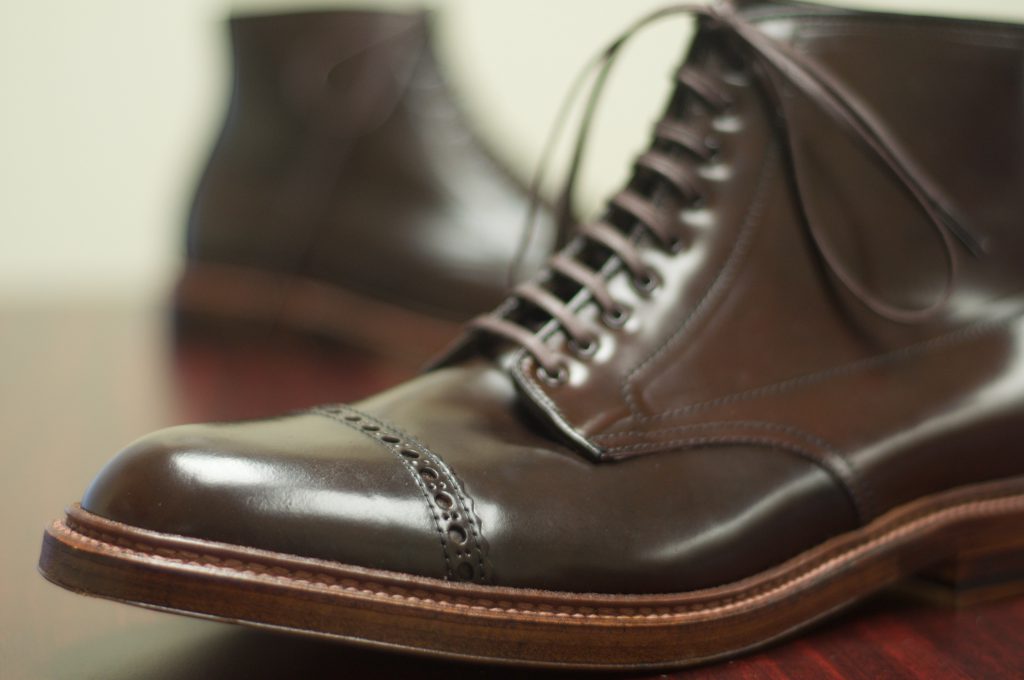 More pictures after the break…