Alden Cigar Shell Cordovan Bifold Wallet
Yes, the subject is not incorrect. Alden made a proper wallet and made it out of their coveted Cigar Shell Cordovan! I couldn't believe it either when I was told about it, but wow! And it doesn't disappoint!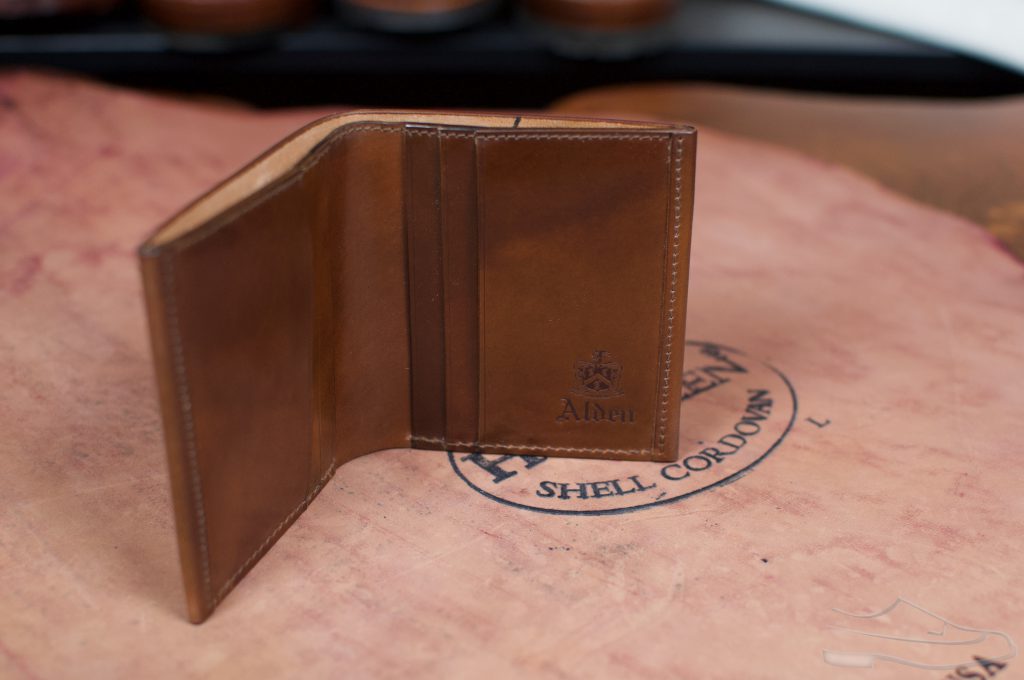 This Cigar Shell Cordovan wallet was apparently actually made by the exclusive company, Kreis, for Alden. The wallet is made out of Alden's exclusive Cigar Shell Cordovan. A special shade of Shell Cordovan that features a dark brown shade, however, I would argue that this is on the lighter end of Cigar, which isn't a complaint at all. The compact wallet is a bi-fold design and features three card slots on each side, that are vertical, as opposed to the more traditional horizontal orientation. The attention to detail in the production of this wallet, is as expected from Kreis, with very precise cutting, stitching, and edging details. My wallet came with a magnificent Horween Stamp and had an embossed Alden logo on the inside of the wallet. To my surprise, the wallet came with a felt case that featured a small sample of Cigar embossed with the Alden logo, creating a nice touch when I opened the box. Overall, this is an amazing wallet that will be a prized part of my collection for years to come!