Alden Cigar Semi-Brogue Balmorals
The Semi-Brogue pattern has long been my favorite dress shoe pattern. My first pair of Shell Cordovan shoes ever, was the Allen Edmonds Semi-Brogue "Strand" in Walnut Shell Cordovan. It is just an extremely beautiful, balanced design. I really like the design complexity offered by the Medallion Perforated Tip Cap Toe and the curved Perforated Vamp that the Semi-Brogue pattern affords. I personally believe that it offers more design interest than the traditional wingtip, which I love as well, of course. I have this design in several shades of Shell Cordovan from both Alden and Allen Edmonds. This Cigar Shell Cordovan is just a beautiful addition to my collection of Semi-Brogues.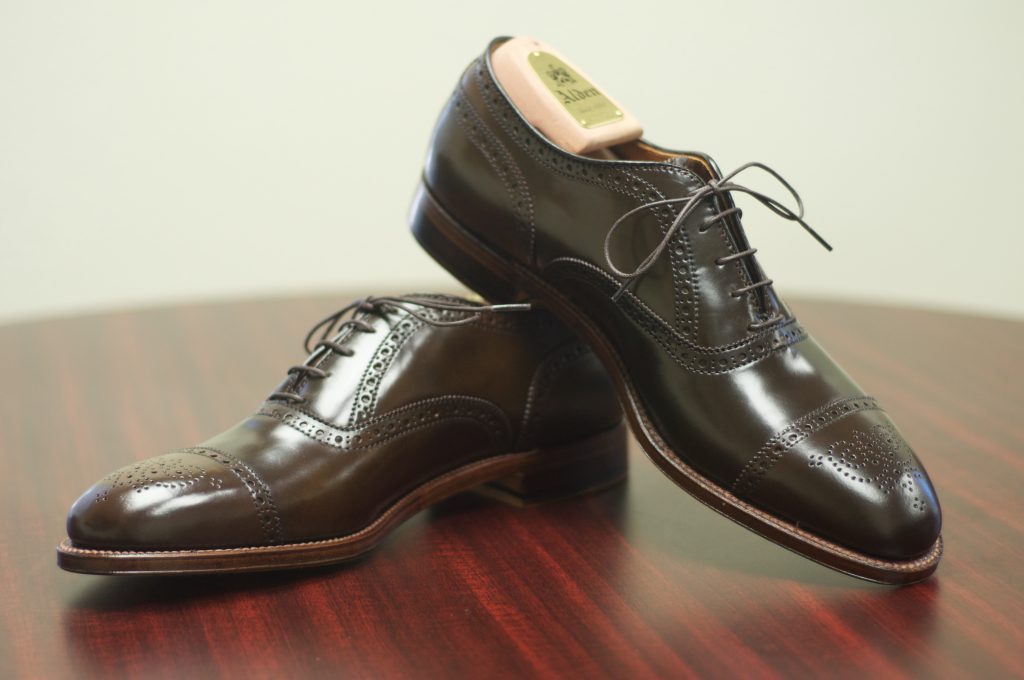 This Semi-Brogue in Cigar Shell Cordovan was offered by Alden Madison, who also offers it in Black Shell Cordovan and Color #8 Shell Cordovan. It is made around the Alden classic balmoral last, the Hampton Last. It features the nice and rich Cigar Shell Cordovan with corresponding Tan "Antique" Edges. As a more formal dress shoe, these feature a flat, 270 degree welt. The details and finishings on these balmorals are just exquisite and are essentially impossible to match.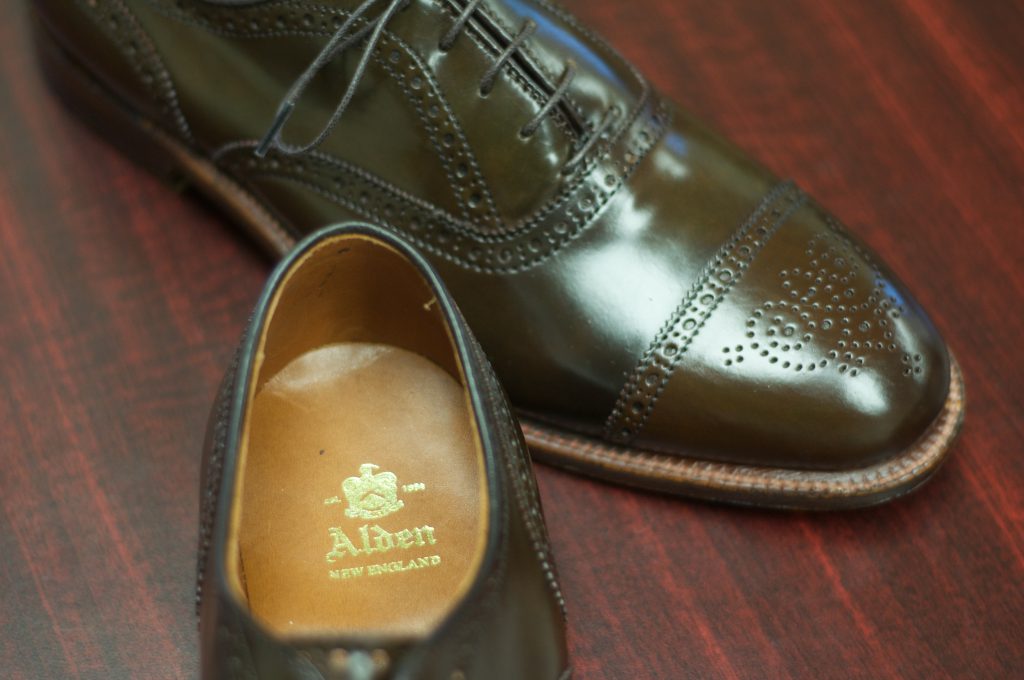 More pictures after the break.
Here are some bonus outdoor shots of these lovely shoes.
Here are these new Cigar Shell Cordovan Semi-Brogues as compared to my well used, older Cigar Shell Cordovan LHSes.