Alden Cigar Indy Boot
Probably Alden's most famous make-up has to be their Indy Boot. The Boot made famous due to Harrison Ford wearing them for the Indiana Jones adventure series of movies. The Indy Boot is a fantastic boot in it's work leather and Chromexcel variants, however, it is even better in it's Shell Cordovan form. Alden has decided to only use their Hand Stitching on the vamp of the Shell Boots.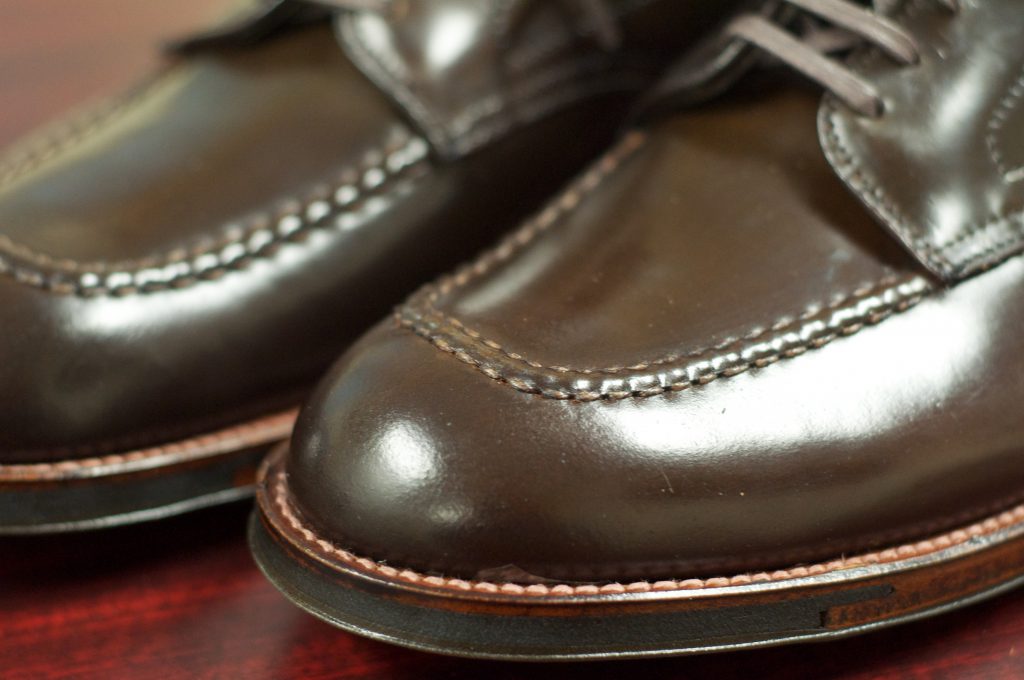 The Cigar Indy is actually probably the second most common model made in Cigar Shell Cordovan behind the Longwing Blucher. Various stores have different flairs on their Cigar Indy, such as TheShoeMart does it with the Commando sole and all eyelets, LeatherSoul has done it on the Double Leather outsole, and Leffot makes this "JC Indy" version. I have been told that "JC" is the initials of the person who designed this model.
Leffot's "JC Indy" comes on the Commando Outsole and features a Flat, 360 degree welt. It has Speed Hooks on the top, but hidden eyelets on the bottom. With the classic Cigar and Tan "Antique" Edging, its one fine boot.