Alden Cigar Cap Toe Balmoral (2021)
These are actually my third pair of the Cigar Cap Toe Balmoral. It is truly an awesome model and I was excited when I learned that Pelle Line wear going to offer it and that I could finally get my ideal fit, 11B. It is quite interesting as it combines a semi-casual style (Cigar with Antique Edges) with the utmost of formality (Cap Toe Balmoral). It is really a quite interesting combination, but I really like it. Its beautiful in its simplicity and it really showcases the Cigar Shell Cordovan magnificently. Sometimes less is more, as is the case with the PTB or Chukka Boots and this fits in that category. Without all of the hand-stitching or broguing, these are all about the materials and construction.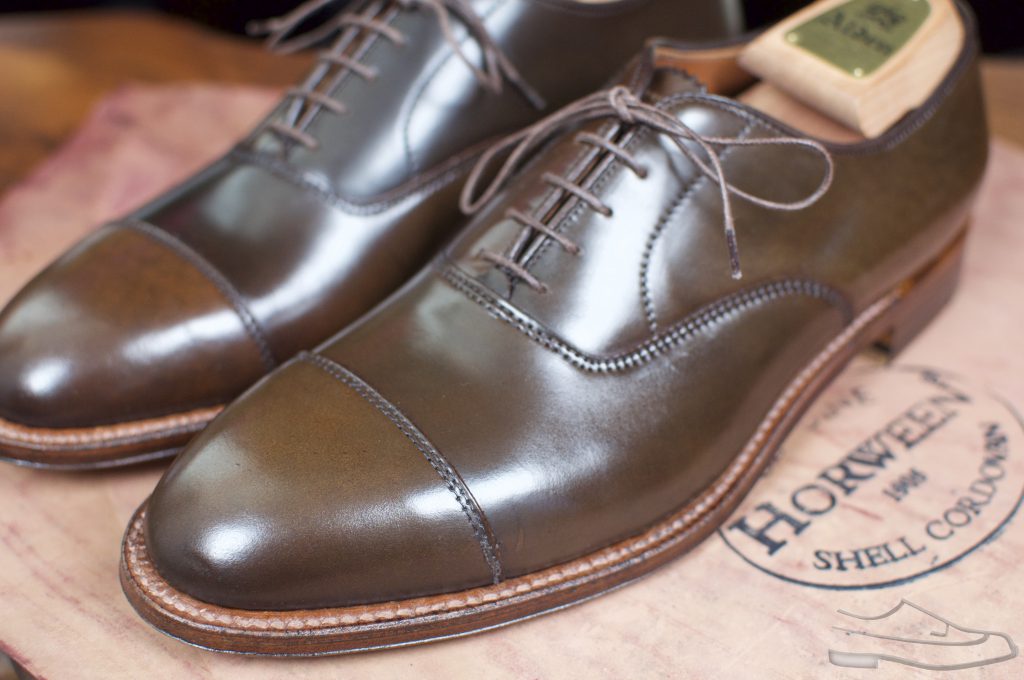 These traditional Balmorals feature a closed tongue construction, providing a formal and clean construction as compared to the open tongue construction of a Blucher. These balmorals are made out of Alden's exclusive Cigar Shell Cordovan, which is a special shade of Horween's Shell Cordovan in a Dark Brown shade, frequently with Olive undertones. The Cigar on these Balmorals do not disappoint, it is a lovely shade that has nice color depth.
These Cigar Balmorals are paired with Alden's always amazing Antique Edge, creating the classic Cigar combination. These Balmorals feature a Single Leather Outsole that is attached via a 270 degree flat welt. The eyelets are pure classic being hidden. All of these elements combine to create a truly classic design.
I have waited many years trying to get the perfect fit on a twist on a true shoe classic and these were well worth the wait and I am excited to get them out!