Alden Black Shell Cordovan Wingtip Boots
Alden makes the most glorious of Wingtip Boots offered. Mainly, Alden Wingtip Boots are made around their Barrie Last, which has a heftier feel to it. It is special Wingtip Boot when it is made around a different Last. The Plaza Last is my favorite of Alden's Last. It has a nice chiseled look, but retains a nice balance to it. Beyond its looks, it also fits my feet tremendously well.
This Black Shell Cordovan Wingtip Boot is made around the Plaza Last. It features a Double Waterlock Outsole and has hidden eyelets on the bottom and Speed Hooks on top.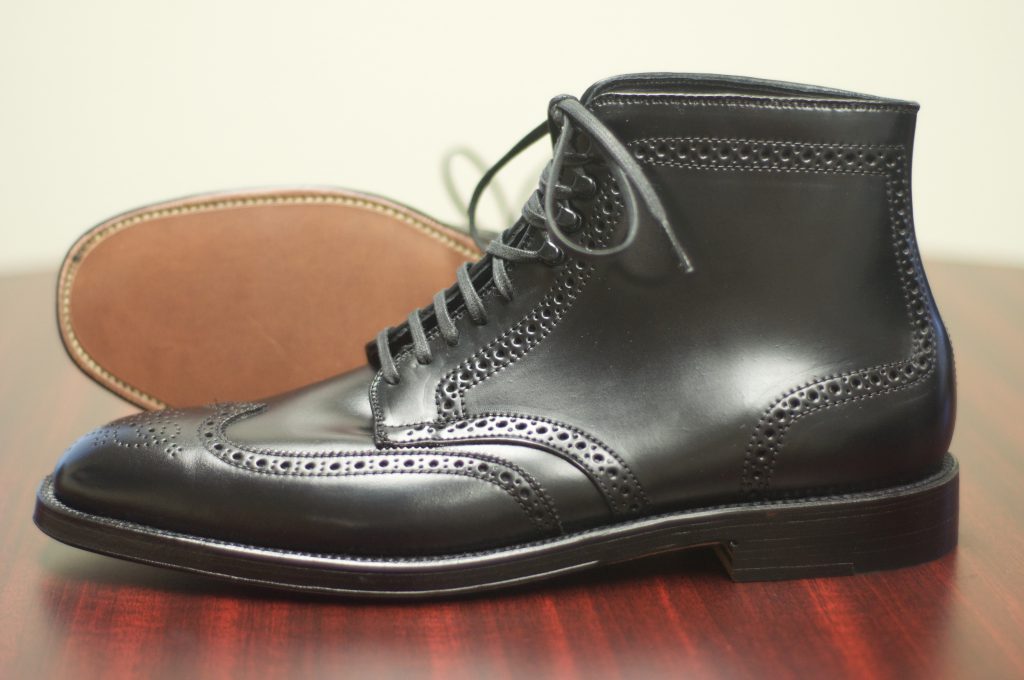 More pictures after the break.