Alden Black Shell Cordovan Tassel Loafer
The Alden original. As per the history section, Alden invented the tassel loafer for Paul Lukas, not only inventing the pattern that we now know and love as the tassel loafer, but they also invented a last specifically for it, the Aberdeen Last. This perfect combination of Last and Design are evident with the Alden tassel loafer. Alden often advertises that their tassel loafer as often imitated, but never duplicated. After having and owning several tassel loafers from various vendors, I frankly have to agree with Alden's statement.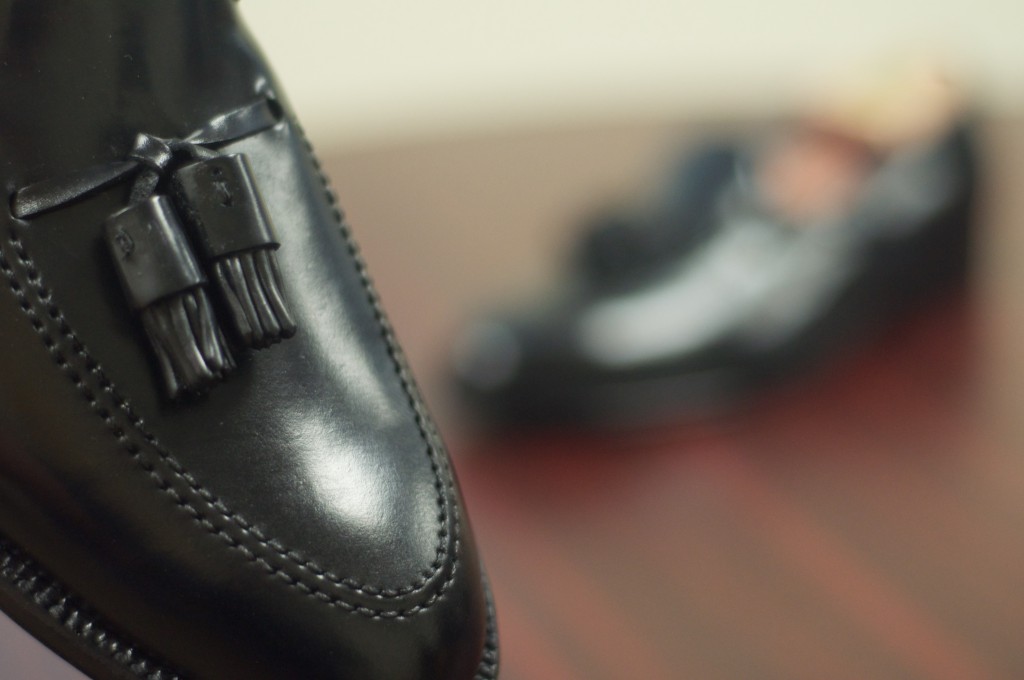 This is further enhanced in this variant of Alden's tassel loafer, by utilizing the amazing Shell Cordovan leather to make these shoes. The luster and beauty of Black Shell Cordovan is very difficult to articulate and even harder to capture on film, but these are just an amazingly beautiful pair of loafers. For a businessman working in more formal environments, this can easily be a go-to shoe.
This post features the Alden Black Shell Cordovan Tassel loafer made with a 270 degree welt and a single leather sole. This store should be readily available through most Alden retailers.
More pictures after the break.