Alden Black Shell Cordovan Medallion Cap Toe Boot
I am going to simply start off by stating, that I believe that this is quite possibly the nicest dress boot available on the market. Between the beautiful, shiny Black Shell Cordovan, the "Semi-Brogue" pattern, and the Plaza Last, this is one darn hard boot to top. I do have to admit, that I have always been a sucker for the Semi-Brogue design. My first pair of Shell Cordovan shoes, was a Semi-Brogue made by Allen Edmonds, called the "Strand". This boot takes the basic concept, of a Perforated Tip with a Medallion and Broguing throughout the upper to form a fancy and sophisticated look. In my opinion, the curves of the pattern and the Plaza Last, play perfectly together to form this balanced dress boot. In order to exude class, this boot was done with all eyelets on a single leather sole.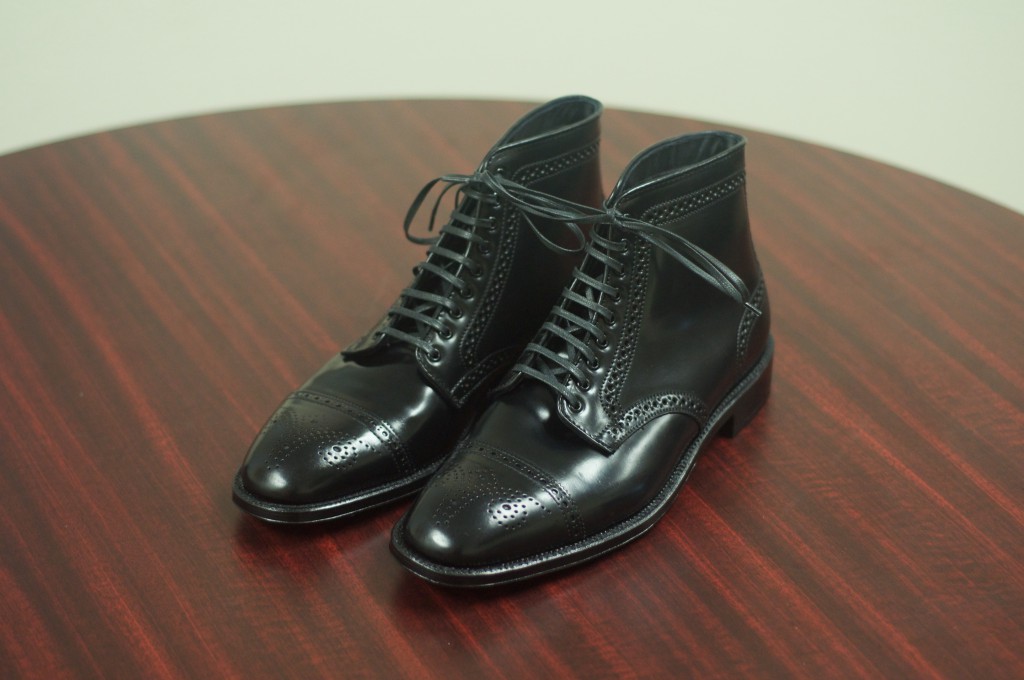 This boot, was specially made, with my influence, by The Shoe Mart in Black Shell Cordovan and Color 8 Shell Cordovan. Both boots are absolutely beautiful. The Color 8 version is enhanced by having the Antique Edges, but the Black with this makeup is just unparalleled. This makeup was inspired by a special makeup of a good friend. It took over a year to get these boots made, but they were definitely worth the wait.
Here is what you are really here for, plenty of pictures…