Alden Black and #8 Shell Saddles
The Saddle Shoe is truly an American classic. When I think of Saddles, I think of the old school Ivy League Schools and men wearing Polo Shirts. I also think of Saddle Shoes as being two shades, in general, although they clearly don't have to be, that is my mental image of them. So when Leffot did an order last year, I was a little bummed that I missed out on them. When I talked to Matt and Jim (from Ealdwine) and they mentioned to me that they were going to do a Color #8 and Black Shell Saddle with Brass Eyes and an Antique Edge, I knew immediately that I was in. And it was worth it.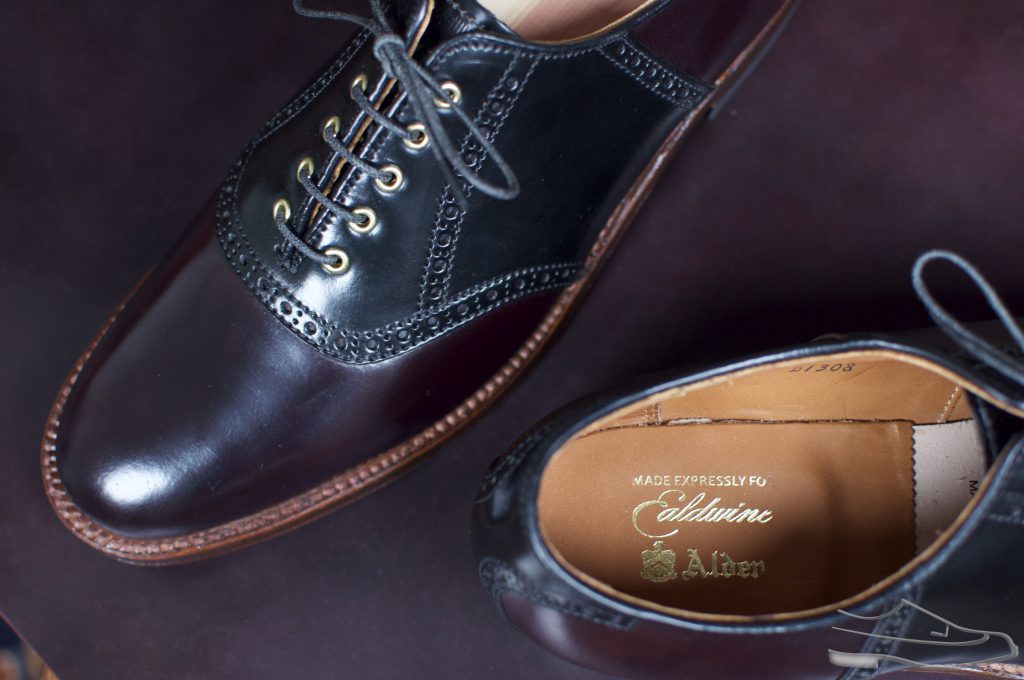 These Saddles are truly a combination of flashy and classy and fun. I think that is what I love about them. The beauty and complexity of the Color #8 and Black Shell Cordovan with the Saddle Design combined with the Brass Eyelets is just superb and the Antique Edge is a great addition to complete this design. These Saddles feature Alden's homemade Oil-Soaked Leather Outsoles. These Shoe feature a 270 degree, Flat Welt design that pairs marvelously with the Balmoral pattern. Overall, these Saddles are a great combination of fun and formality and I look forward to sporting them for years to come!
Saddle Up! Here are these new Saddles compared to the old Blackbird Saddles (Black Grain Calf and Color #8 Shell Cordovan) and the AoC Color #8 Shell Cordovan Plaza-Lasted Saddles.