Alden Amaretto Shell Cordovan WT Boots
These were likely my most anticipated pair of shoes or boots in 2022! I got the offer to order to get these the first weekend of 2022 and was stunned at the prospect of getting more Amaretto Shell Cordovan from Alden and to support a great store! The Wingtip Boot pattern has long standing been my favorite boot pattern. Style-by-Blain formerly, CitiShoes, made the original Amaretto Shell Cordovan makeup, a Jumper Boot.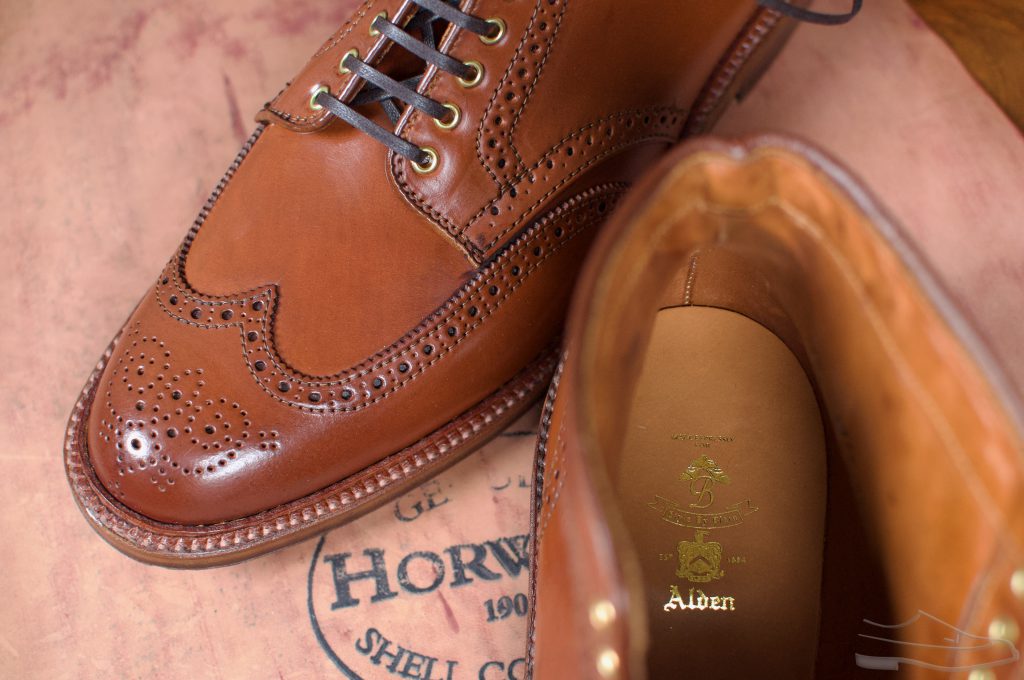 Amaretto Shell Cordovan is a special shade of Shell Cordovan that is on the medium-to-light brown end of the shade spectrum. It features an amazing orange-like undertone to it that manifests into a truly magical shade of Shell Cordovan. It has a lot of richness and depth to it that many other shades just do not have. Although both Ravello and Color #4 Shell Cordovan hold a special place in my heart, I think that Amaretto may be my favorite shade of Shell Cordovan. It just pops nicely, and fortunately, living in San Diego, I can really enjoy these shoes due to the more casual nature of my locale.
These boots, made by Style-by-Blain, are the perfect Alden Wingtip Boot. They feature the classic Alden Wingtip pattern on their coveted and generous Barrie Last. Creating a magnificent aesthetic. These Amaretto Wings feature Alden's Pre-stitched Reverse Welt that transverses the entirety of the Boot. The Edges are made out of the one-and-only Antique Edges. And these Boots are completed with Alden's classic homemade Double Leather Outsoles. The Amaretto Shell is perfectly paired with Alden's Brass Hardware featuring a clean, all eyelet design.
Overall, these are the perfect Wingtip Boots, featuring a simple, but perfected design. Please enjoy the pictures below.