Alden Amaretto Shell Cordovan Wingtip Balmorals
Well, I could have never imagined two consecutive additions to my collection to be made from the new Amaretto Shell Cordovan, but apparently sometimes things just work out. This pair is pretty cool for a few reasons, first, I was contacted by LeatherSoul probably six months ago and was just asked what my size was, I didn't know what it was for and I didn't even know the last that these were going to be made around, I just new that it was going to be something cool. Well, they finally arrived in Hawai'i last Thursday and now these marvels are now in my hands!
Enough backstory, these shoes are absolutely amazing. Frankly, these are not going to be for everyone. They have a somewhat contradicting style in that they are a balmoral on a more formal last, but are made out of a lighter shade of Shell Cordovan and have brass eyelets. The traditionalist wouldn't want these, but I am not the true traditionalist. To me, especially being in San Diego, these are absolutely amazing. I have long thought that the Alden D.C. Whiskey Wingtip Balmoral was the quintessential San Diego dress shoe, but I apparently didn't imagine all of the possibilities, these are. These are some truly special shoes…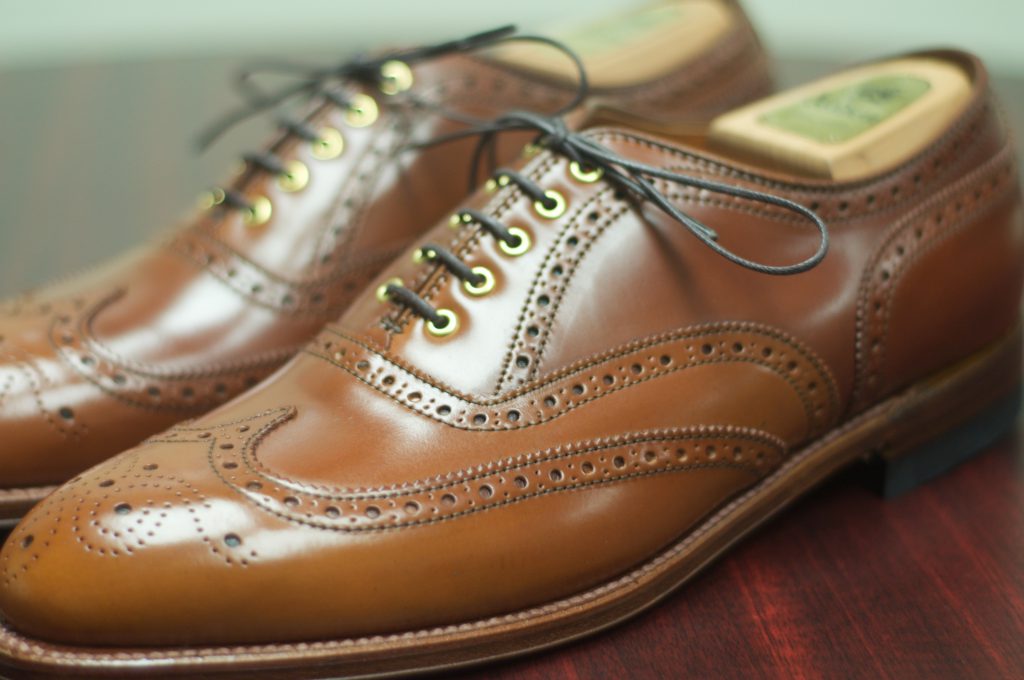 These balmorals feature the traditional, formal wingtip pattern around the Aberdeen Last. Of course, they are made out of Horween's magnificent Amaretto Shell Cordovan, which is a great middle ground between Whiskey Shell Cordovan and Ravello Shell Cordovan. It is in the middle on the traditional darkness scale, but has the Ravello-esque red undertones. These balmorals are stylized with exposed Brass Eyelets. They feature Alden's flex welt with Tan "Antique" Edges and a Flat, 270 degree Welt.
More pictures of these special balmorals after the break.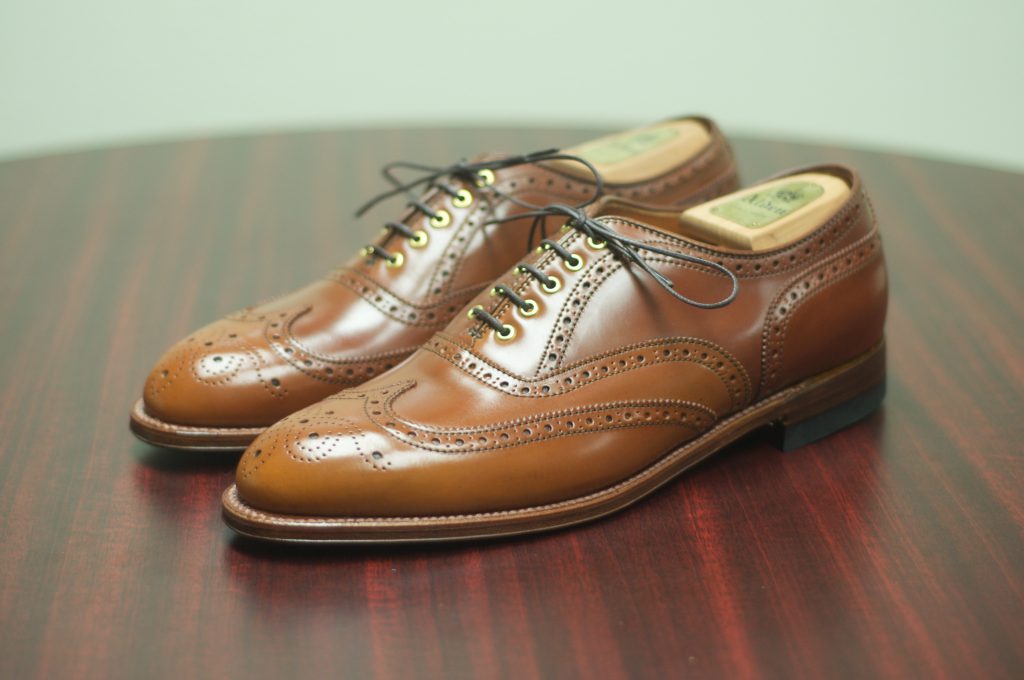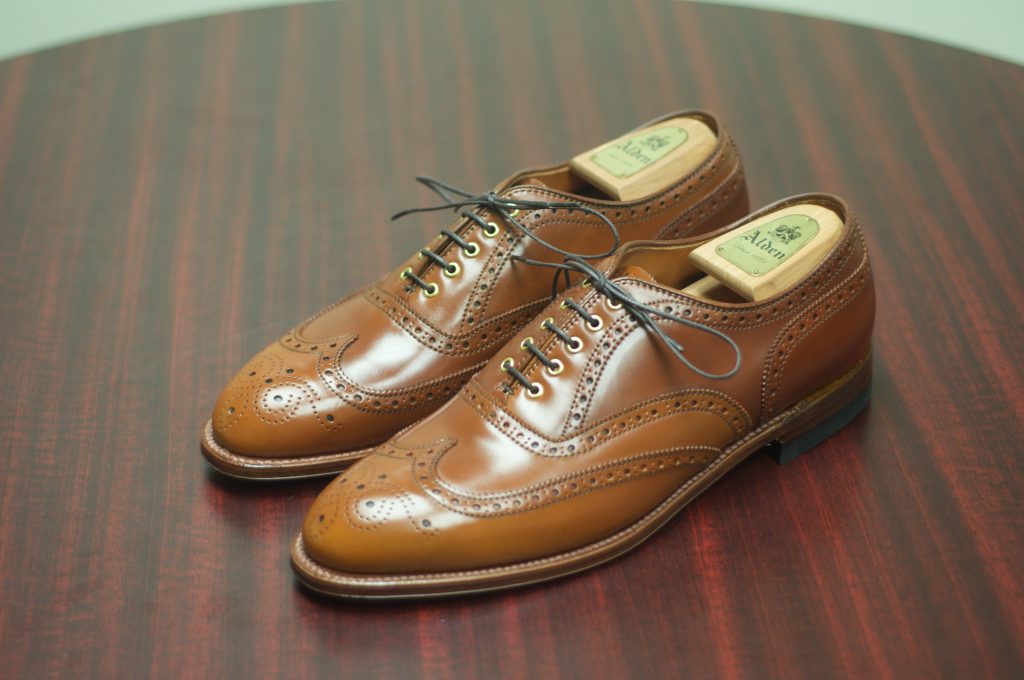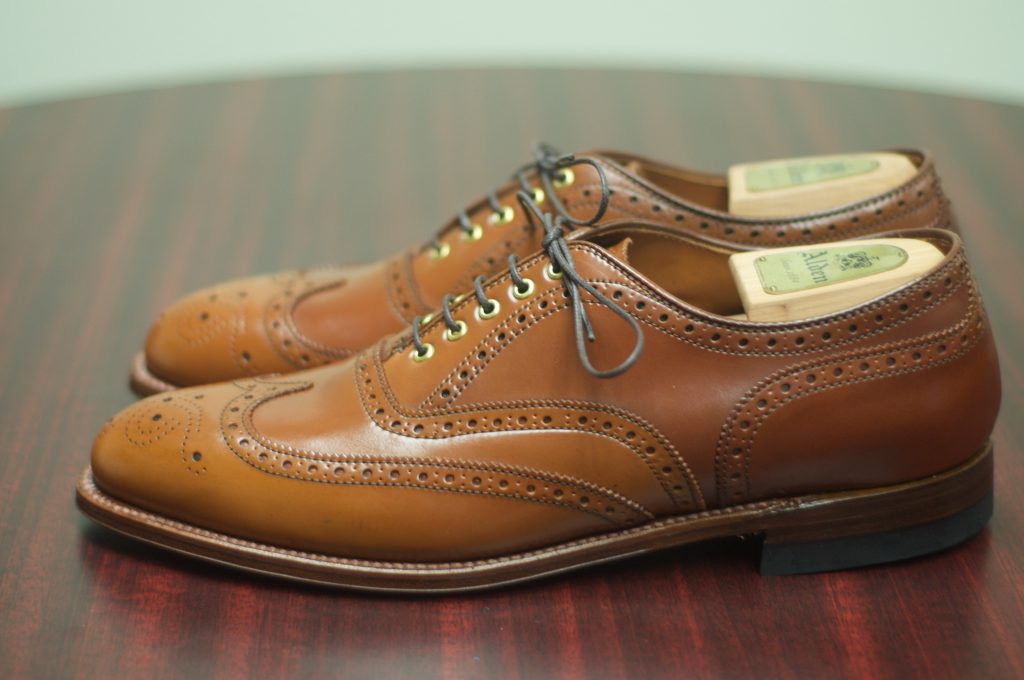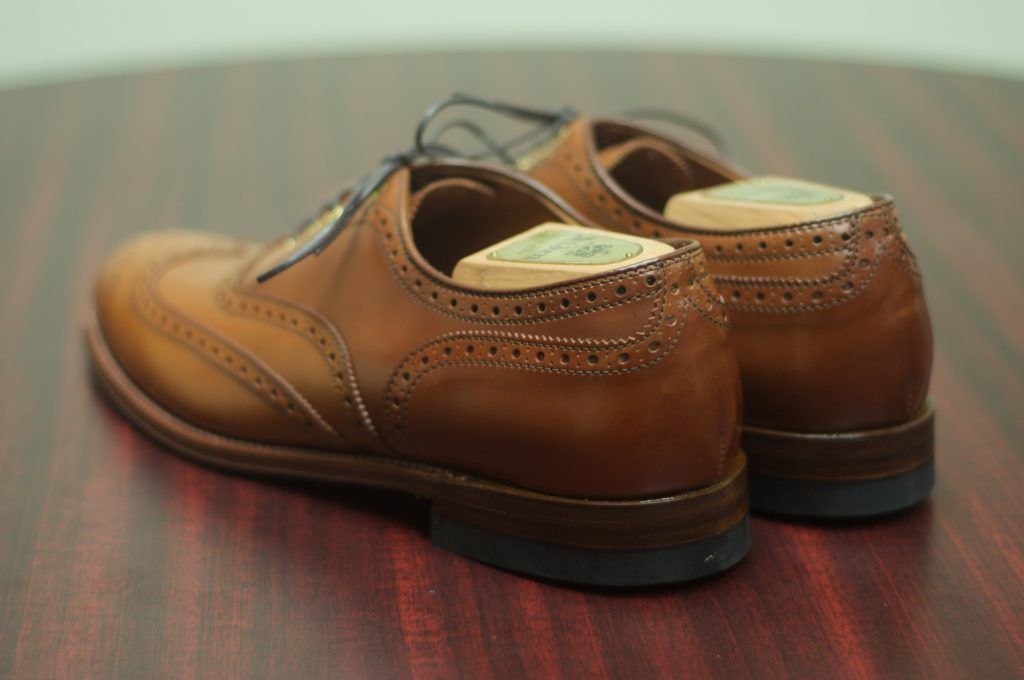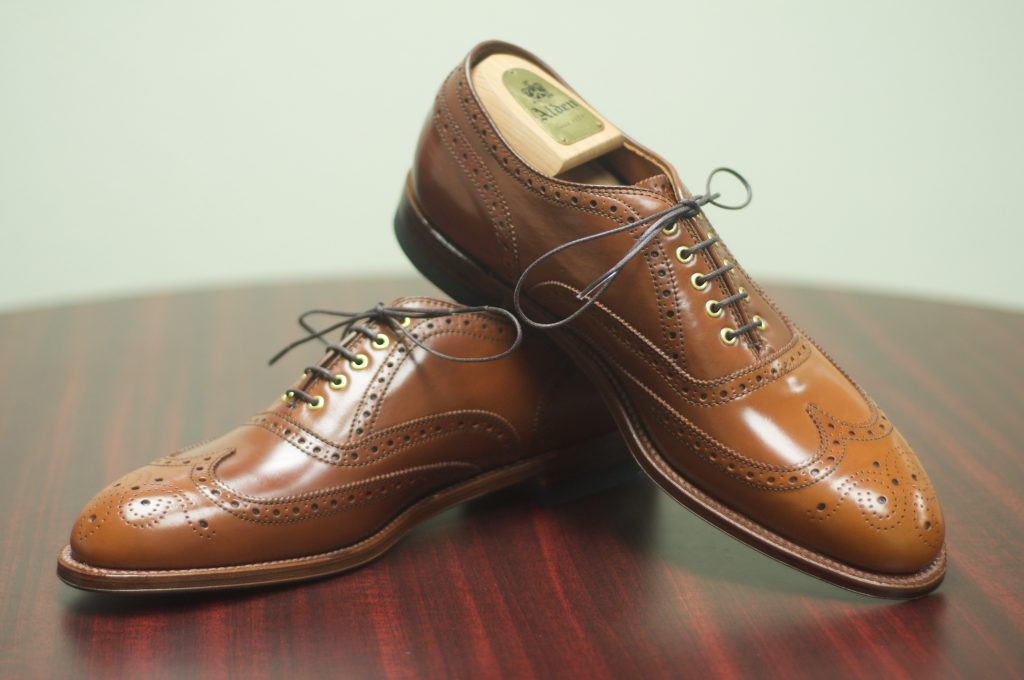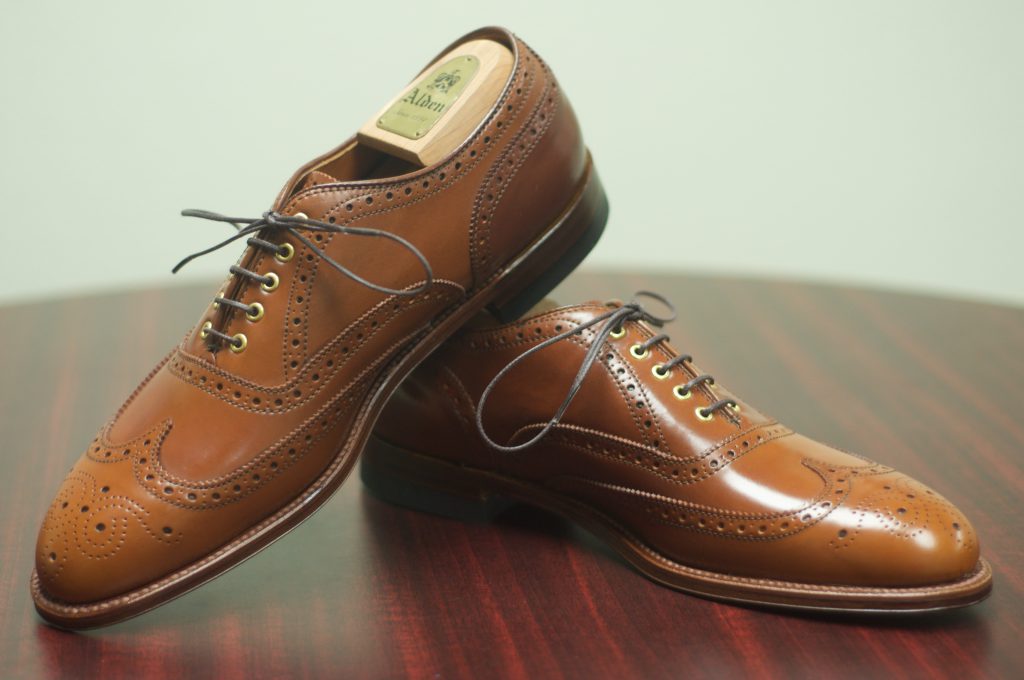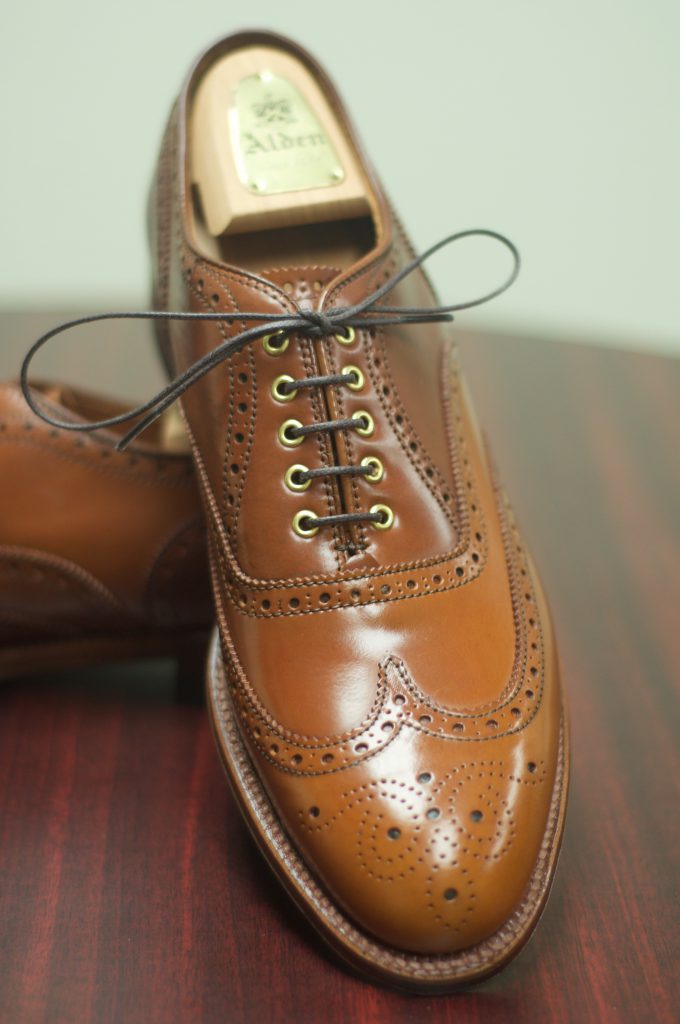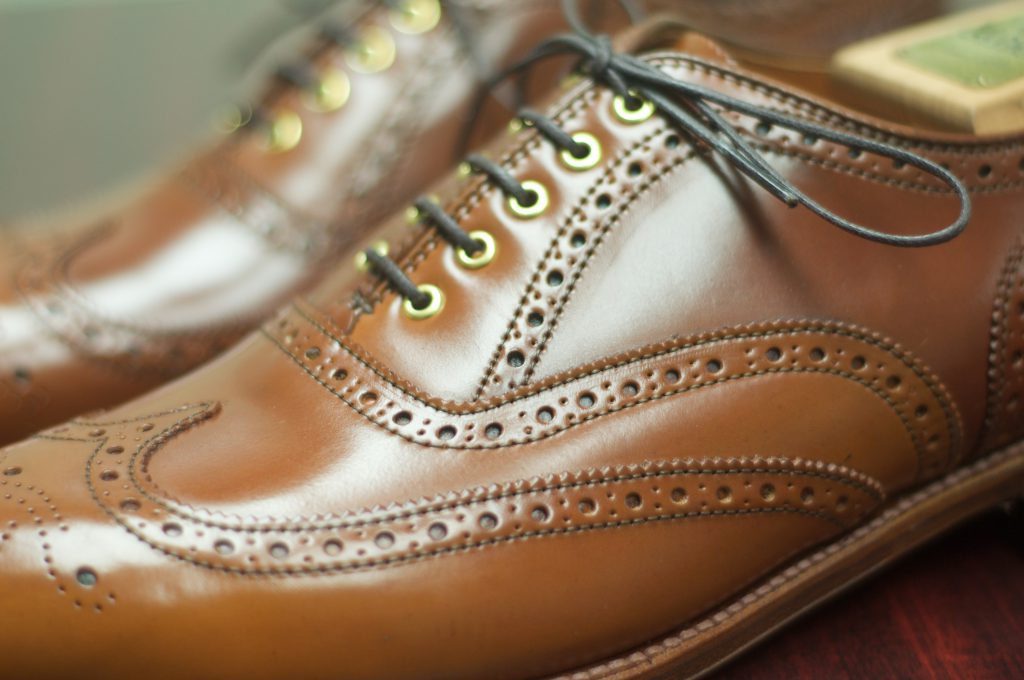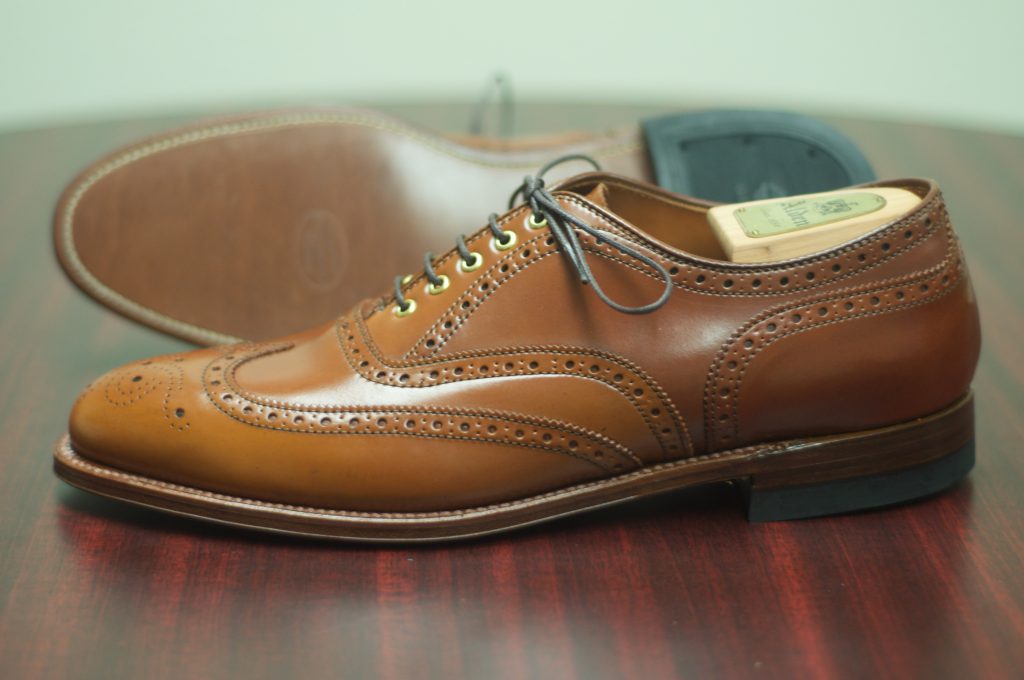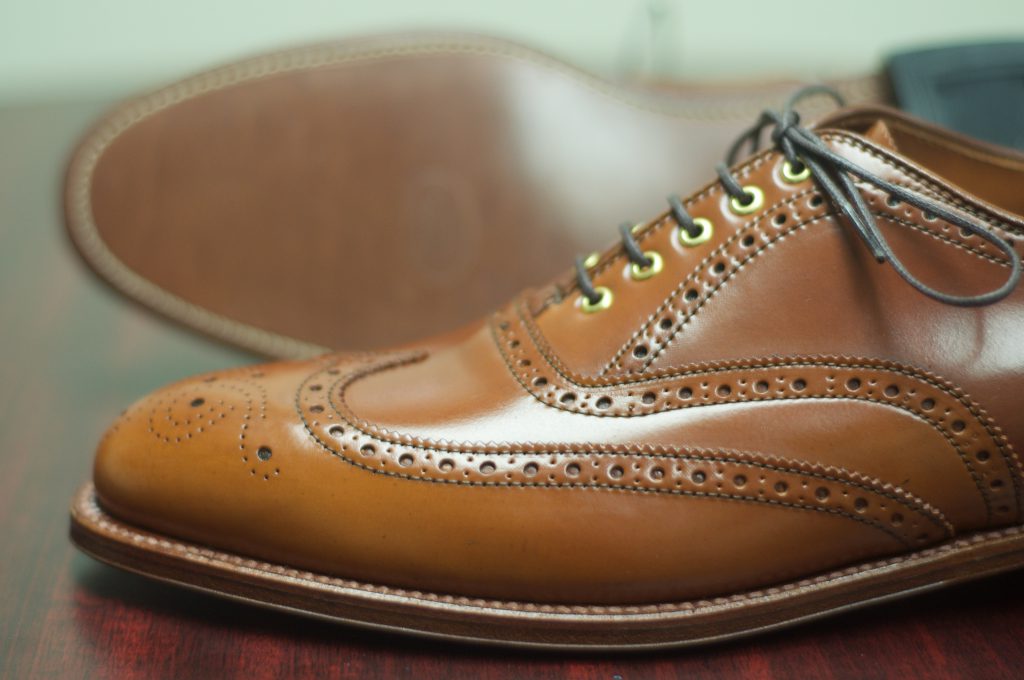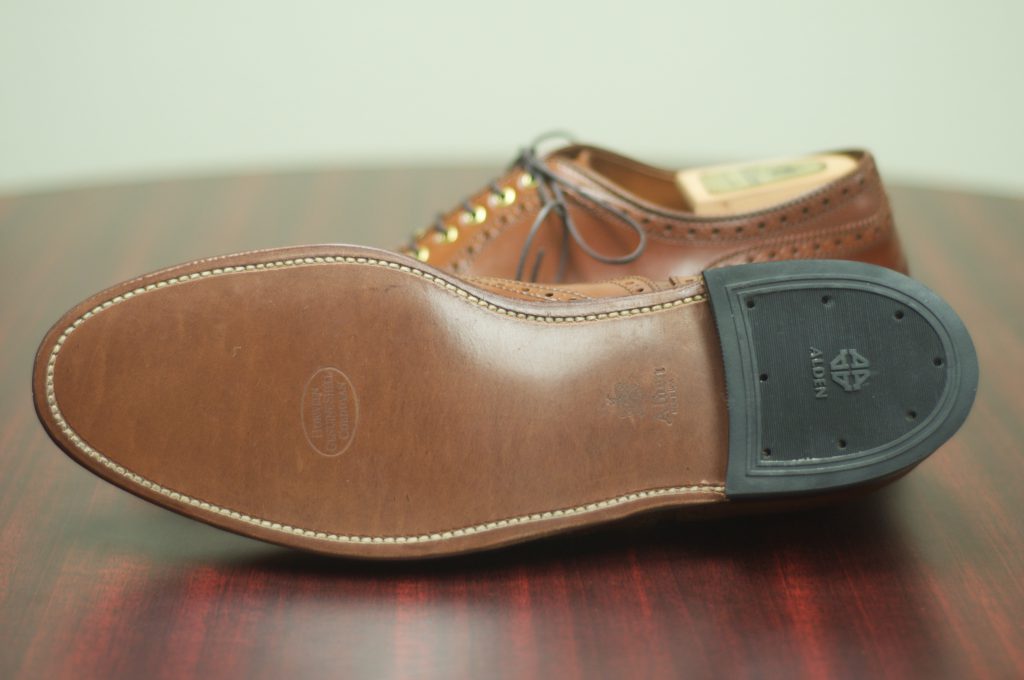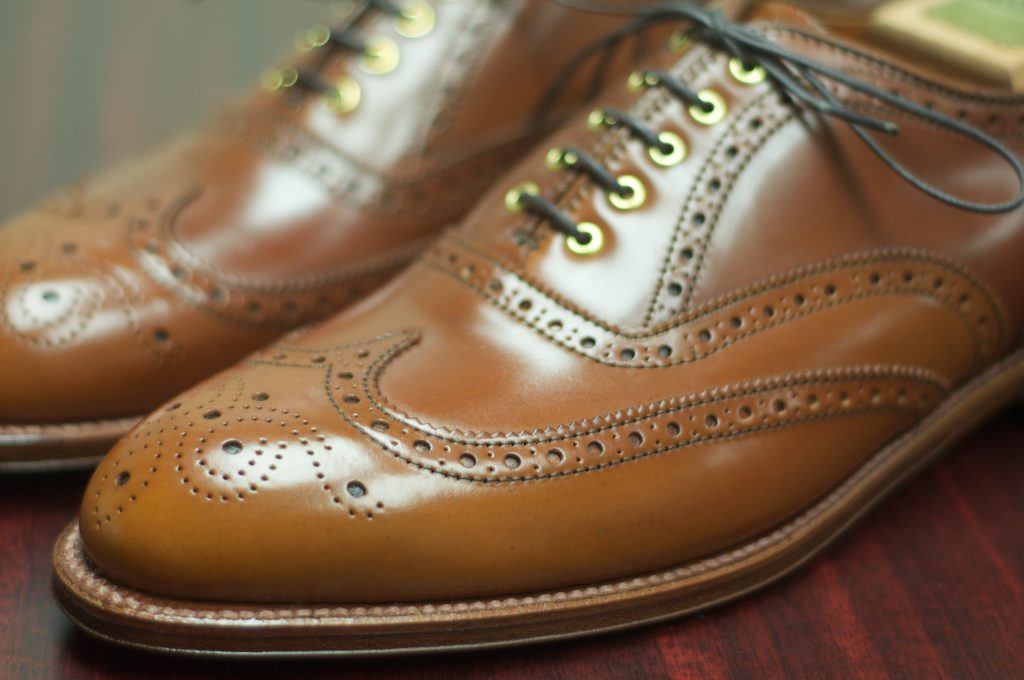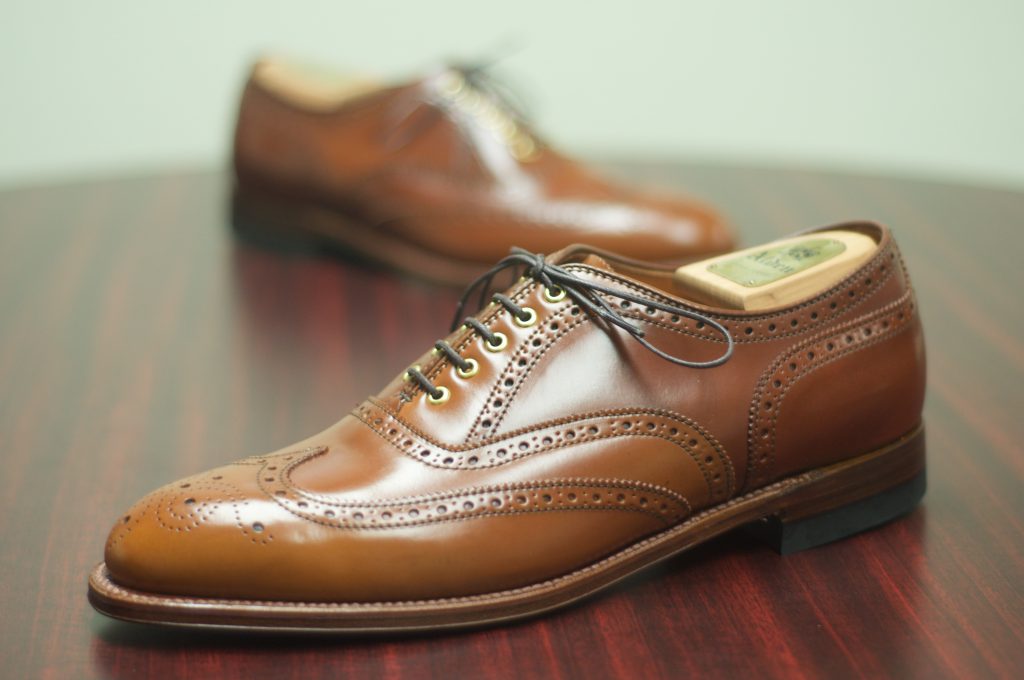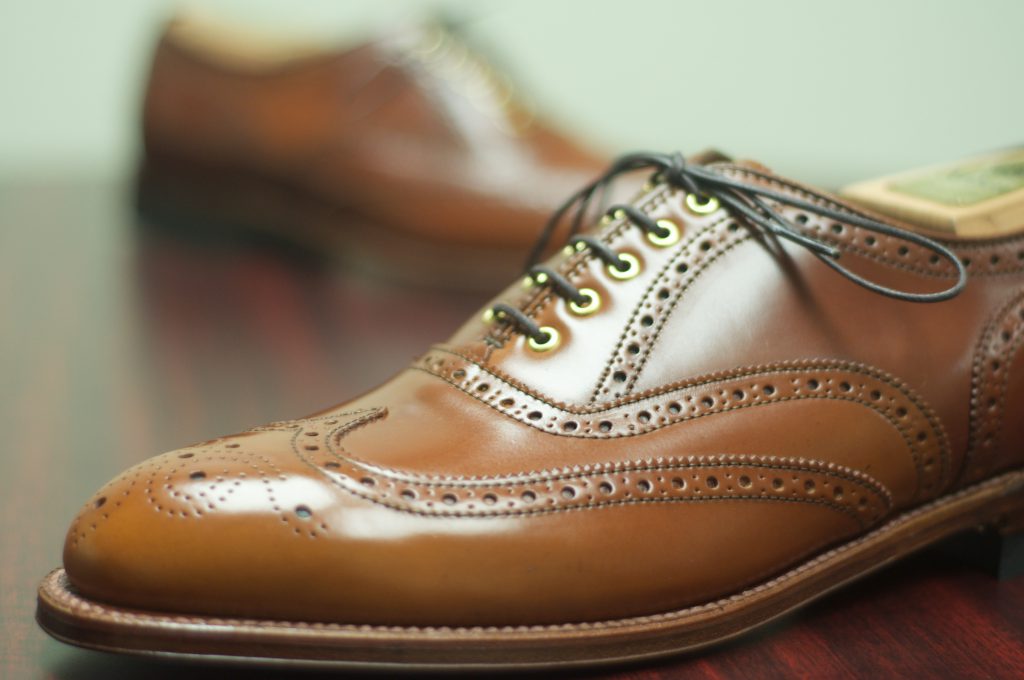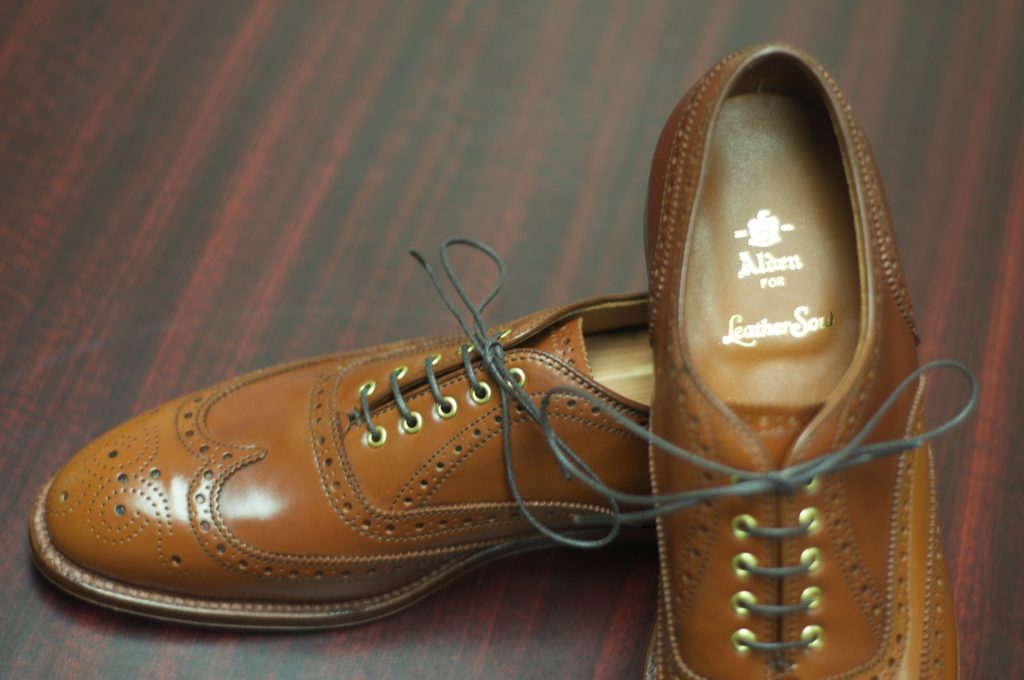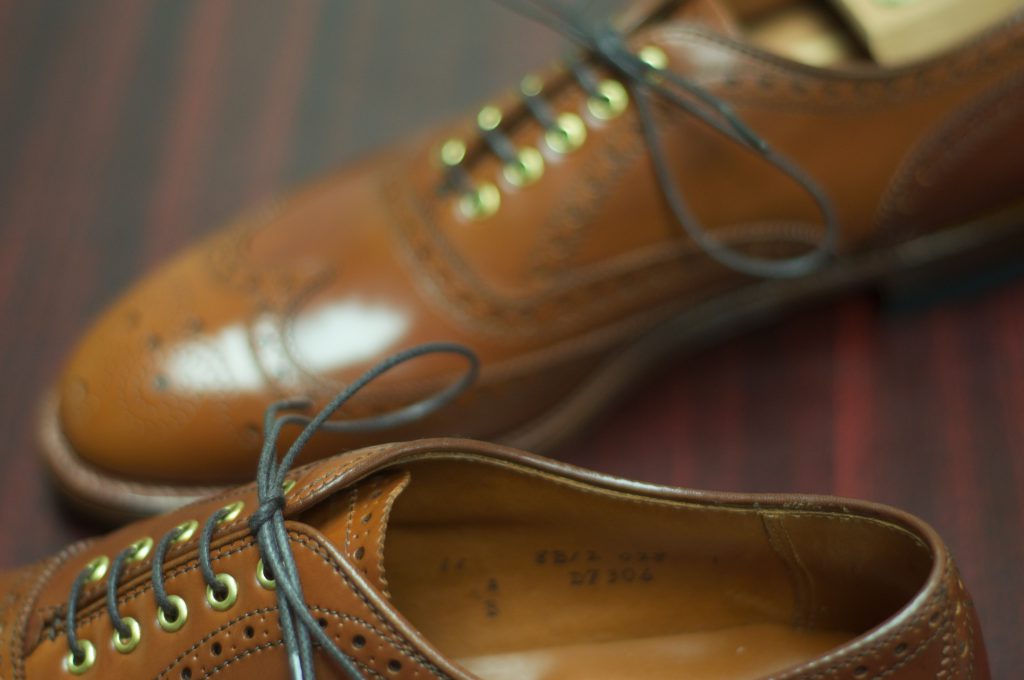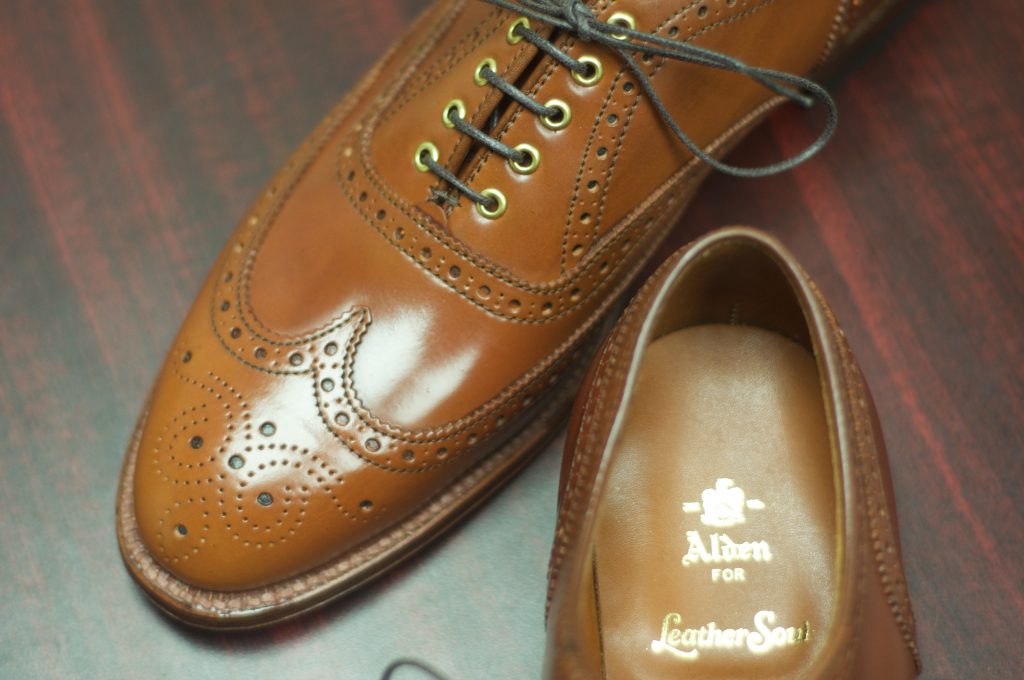 Some outdoor pics of these new balmorals from the evening in which I picked them up from FedEx.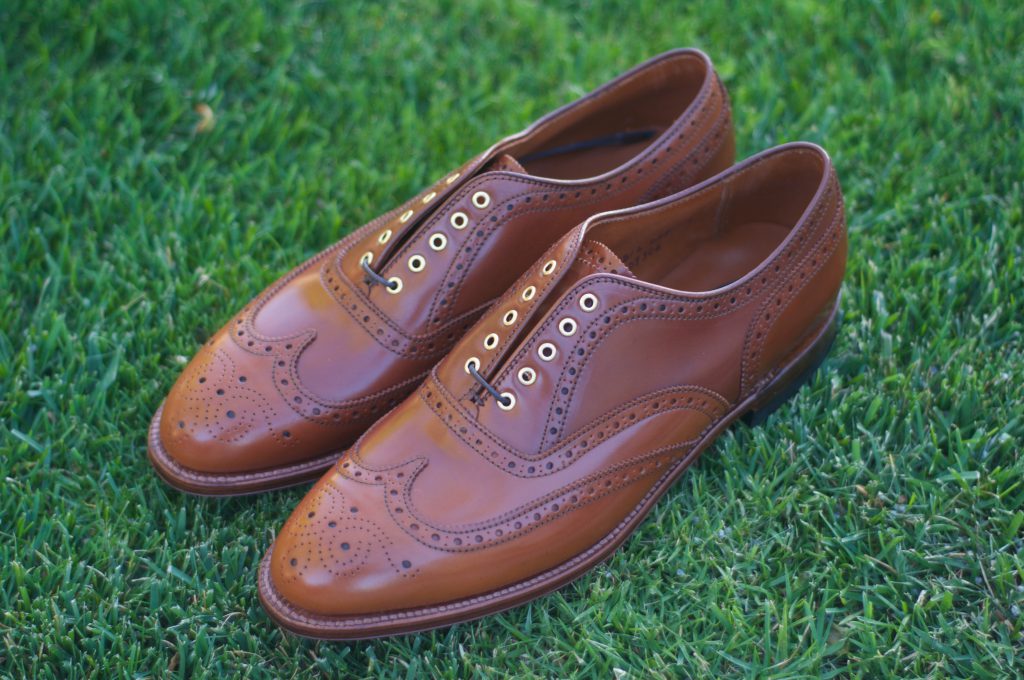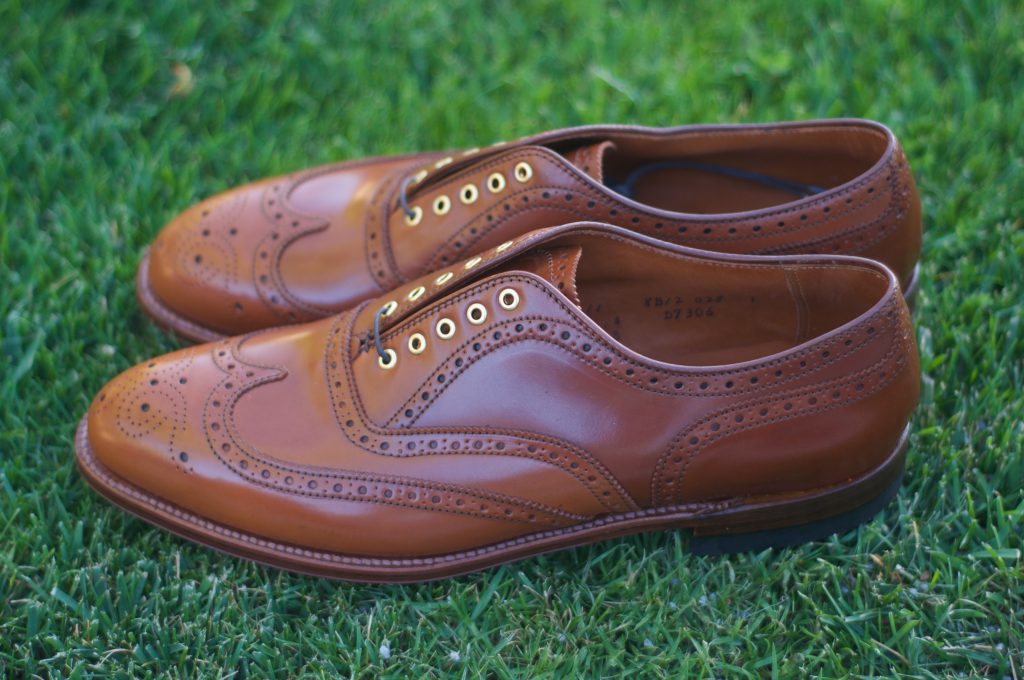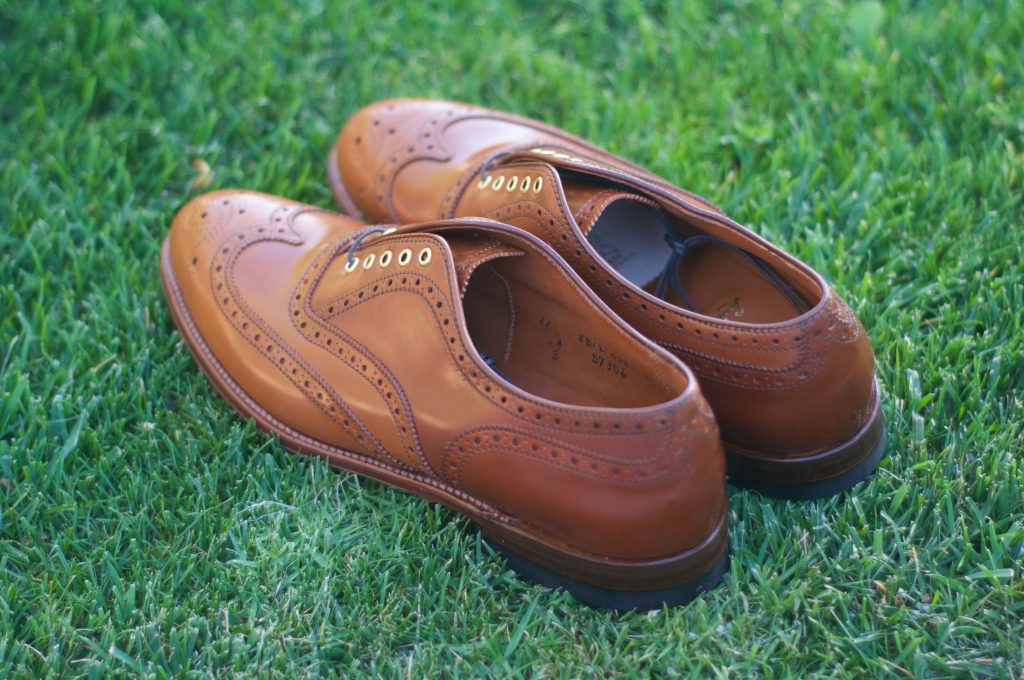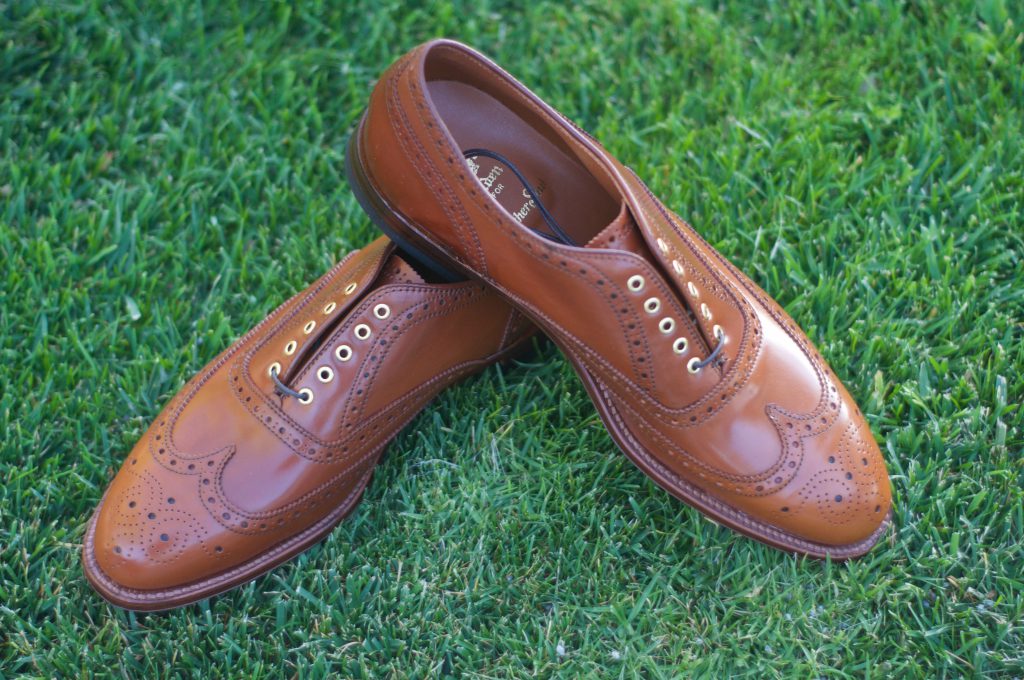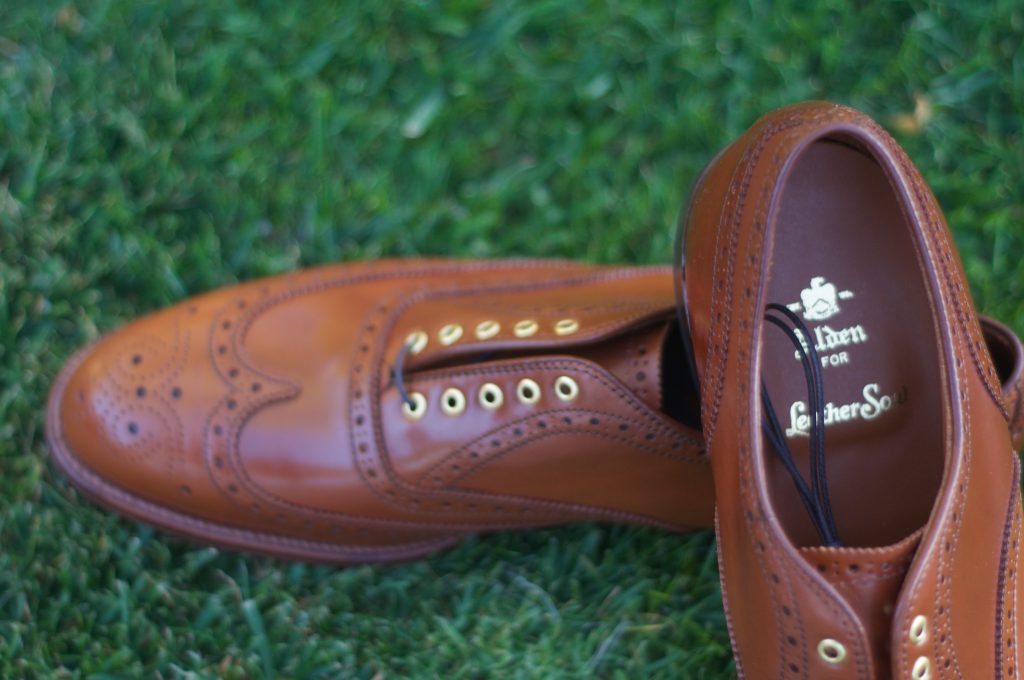 A comparison shot of my two pairs in Amaretto Shell Cordovan.