Alden AF-1 Whiskey and Mahogany Shell Cordovan Saddle U-Tip Blucher
There are very few models in Aldenville that change everything. These are one of them…
Today, when we are seeking some amazing Shell or Suede models to indulge our feet, there is the classics that Alden offers in their catalog, but there is also a large market of store specific models. These store specific models add a lot of character to the Alden offerings, allowing consumers to chose between Mahogany or Antique edges, the Commando outsole or the Flex Welt or the Double Leather sole, or the countless other design tweaks can be decided upon by a retailer or Alden.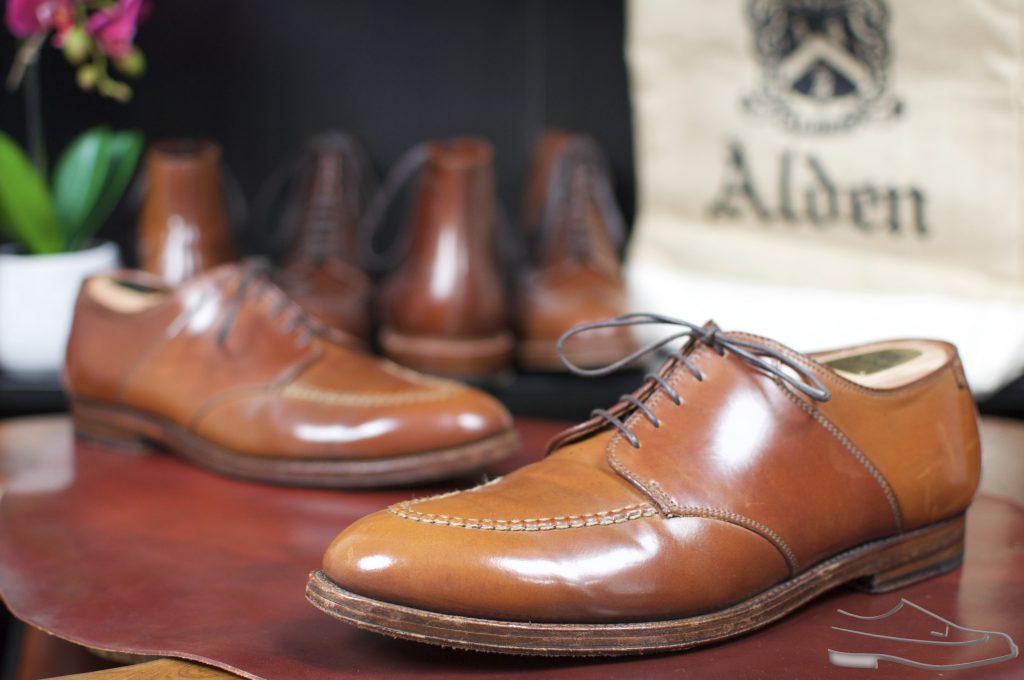 Back when these were first designed, around the 1996 timeframe, special makeups really were not a thing. Vendors sold the stock models offered by Alden and that was that. These shoes, appropriately named the AF-1, short for Alden Fan 1, started the process of changing that forever.
It may or may not have been part of the design and thought process of these, but I cannot think of a better way to kick-off the explosion of special makeups than combining two exotics to make one exquisite model.
This shoe leveraged the Saddle Shoe pattern to combine Whiskey and Mahogany Shell Cordovan. Mahogany Shell Cordovan was really the predecessor to Ravello Shell Cordovan with Ravello coming into the fold around the 2004-2005 timeframe.
Given all of that pre-amble, this is truly one exquisite model that is truly magnificent. These shoes are over 20 years old and still look phenomenal. Yeah, there is a little bit of "character" added via scuffs and wear, but they are truly an amazing model. The color of the Mahogany and Whiskey has slowly converged somewhat over time, but still look amazing. These were made around Alden's sleek Aberdeen last out of Whiskey and Mahogany Shell Cordovan. This Saddle Shoe features Alden's Hand-Sewing in a U-Tip pattern, adding an extra dimension of Character to them. They have a double leather outsole encased in Alden's Tan Antique edge that is attached to the upper with a 270 degree flat-welt. These details combine to make one exquisite make-up.